 molov
Lifetime Benefactor
Posts

41

Joined

Last visited

Days Won

1

Feedback

100%
About molov

Miscellaneous
Handgun Carry Permit
Law Enforcement
Military
NRA
Carry Weapon #1
Recent Profile Visitors
The recent visitors block is disabled and is not being shown to other users.
molov's Achievements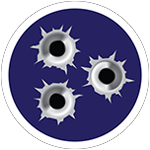 Established Contributor (3/5)
Ugh, I want this real bad. Had a MSAR clone and it had me wanting legit AUG. GLWS!

This is really tempting. Loving the grip

Flexin' on the poors! Wait, I'm a poor This is a sweet piece that I would totally pick up if I had the cash! GLWS on this beast!

lol, you need to get that PSA email filtered out before they get you again!

I like how overbuilt the 805 feels but absolutely agree it is really heavy. That weight sure does make the recoil disappear.

This shotgun is awesome man, you won't be upset picking this up.

Mag tube is flush with the barrel. Looks to be extended to me and would be 7+1. I have the LTT 1301 and it hold 7+1 Edit: I can ghost load an additional shell on mine to make it 9 but I rarely load it this way.

I can attest to the CZ Bren series of rifles. I have an 805 and love it. I want a Bren 2 eventually as well but yeah $$$.

Update us when you take it out. I have only heard great things about this one. What mags did they send you? Are they actual CZ mags or something else? I guess I'm just curious about the quality.

PSA AKV This is on my wish list and the damn PSA emails keep tempting me too!

Wow, this is an awesome piece! GLWS!

I've handled a few and they just didn't feel right to me. Not necessarily cheap but middle of the row. I have a Saiga, Zastava, and some other AK type platforms that are much higher quality but they are also a bit more expensive. Had a friend have QC issues that caused him to send it back a couple of times and then he got rid of it due to the hassle. I hang out in other forums and have seen posts on various AK forums about reliability/QC issues. Lastly, US made AK's don't hold their value as much. All that said, that is just my particular opinion on PSA AKs in rifle calibers. The price is more than reasonable and I've heard plenty of happy people with their PSA AK. I have been considering an AKV after handling one. That product feels a lot better to me and I've heard nothing but good things about that particular build.