Posts

166

Joined

Last visited

Feedback

100%
About doughnut

Recent Profile Visitors
The recent visitors block is disabled and is not being shown to other users.
doughnut's Achievements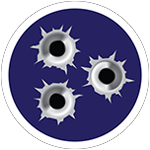 Established Contributor (3/5)
Trijicon SRO, 2.5MOA, includes box and manual. I mounted and zeroed the SRO on one of my pistols and it has sat in the safe since. Excellent condition, I'm only selling to fund an Acro P2. $SOLD, prefer FTF in the Tri‐Cities area but I'll ship at buyers expense.

S&W M&P9 M2.0 Compact, Optic Ready, with a Holosun 507c X2 mounted on a CHPWS plate. All were purchased new, zeroed, and have sat in the safe since. Probably 100rds or less fired. Includes 2 factory 15rd magazines, box, a total of 4 grip inserts, and the factory optic plates, lock, manual, etc. $650 FTF in the Tri-Cities (Bristol, JC, Kingsport) area. I can add a Dark Star Gear AIWB holster (grey, RH) for $50. Also have several new, unfired 15rd factory mags for $25ea.

I had a similar issue when the Compact optic-ready M2.0s came out in November 2021. The threads (both holes) in my slide were super tight using the factory hardware. When threading one of the screws into the slide to install an optic it sheared off with minimal torque. The screw head hadn't even began to touch the optic when it happened. I understand your frustration, I was livid. I didn't want to wait on an RMA process so I took it to my local gunsmith. He extracted the screw with no issue and chased the threads. After that all hardware threaded smoothly with no resistance. I purchased a second copy of the pistol a few weeks later that had the exact same issue, minus a sheared screw. I had those threads chased as well. The gunsmith believed it was possibly a tolerance stacking issue caused by the finish applied over the threads? Who knows but since having the threads chased I haven't experienced any issues after approximately 3k rounds. Concerning the cover plate screws, about a month ago I purchased a Shield Plus optics ready and my screw heads were also rounded out from the factory. I hammered a Torx bit in them to successfully remove them. Very disappointing. I'm currently waiting on a CHPWS plate and hoping to avoid any fuss with the hardware. I've been a devoted M&P user for 5 years and pretty excited about some of the recent releases but the issues I've had are very irritating. P.S. if you decide to go another direction I'd be interested in buying that CHPWS 509 plate off of you

I'm looking for a FRONT Troy Battle Sight BUIS. Black, no real preference on M4 or HK variant. Used is ok, just needs to be functional.

Magpul MOE stock (mil-spec), MOE grip with bottle insert, and set of front/rear MBUS flip up sights. All OD green. Used but very good condition. $75 for the lot.

TruGlo Omnia 8, 1-8x, 30mm tube, with illuminated BDC reticle. Includes throw lever, lens caps, picatinny mount, box, etc. I bought this to experiment with a LPVO but I think I've concluded 1x red dots are my preference. This is an great scope for the money with lots of features. Although it's used it's in excellent condition. These sell new for $350+, I'm asking $200. SOLD The only trades I would consider would be a Holosun 407c or 507c. Thanks!