Posts

4,575

Joined

Last visited

Days Won

25

Feedback

100%
About Capbyrd

Profile Information
Location
Gender
Occupation

Digital Distribution Manager
Miscellaneous
Handgun Carry Permit
Law Enforcement
Military
NRA
Recent Profile Visitors
The recent visitors block is disabled and is not being shown to other users.
Capbyrd's Achievements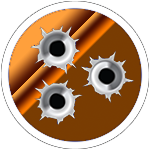 Prolific Contributor (4/5)
1
Community Answers
I do. And you do. And Daniel does. Core morals, I believe, tend to be societal. However moral values that extend past those cores or even some interpretation thereof is up to each individual. Generally with the younger or "woke" folks, we are talking more about values that fall on the fringes, items that effect smaller and smaller groups of people. I'm happy there are people trying to care for something. But you cannot force your morality onto someone else. You can't force beliefs onto someone else. Changing someone takes two way communication, empathy, reasoned debate and understanding. And most of the time today, neither side of any discussion is willing to give the other a fair shake. Arguments are made with emotion and shaming and that's why instead of making progress, society is regressing and heading towards a downfall.

We also seem to swap residents with Dallas a lot.

I listen to the worst Memphis has to offer ever day. This ain't even that bad.

okay, I'll get into it since no one ever does. will cheap stuff work? Yes, probably most of the time too. But are you going to have a reliable or accurate rifle? Well that's a crapshoot. You see, what you pay for with the bigger companies and higher tier rifles are tighter tolerances and better QC. I have sent back numerous uppers and countless barrel/bolt combos for being out of spec. Common failures are chambers that won't pass a 5.56 go gauge. Is that a catastrophic failure? No. Can it lead to one? Yes. Can't FSBs are common. Poor gas ports and crappy bores. I have no problem with anyone buying cheap AR stuff. I want people to understand what they are buying and inspect their parts carefully. At the bare minimum, gauge the parts you can. Some parts can be gauged off of each other. Some require actual gauges. I've worked on enough to know that simply plugging pieces together is not enough. You don't have to be an AR armorer or a gunsmith to properly build an AR. But it does take more than a few forum threads or YouTube videos to ensure that you have a rifle you can depend on. And it's not that much more.

LPVOs don't generally have any shorter eye relief than a regular scope. No reason it shouldn't work if you are interfacing with the rifle correctly. That's not to say you should put one on though. Leave that poor enfield alone.

2

Sam's club is 3.49 and the Mobil station next door is still 4.39.

At least on the braking aspect, "regenerative braking" is "backdriving" the electric motors to put electricity back into the battery. It's a small amount but the drag on the motor means the car slows down without touching the brakes more than engine braking in an ICE vehicle. This is an oversimplification of the process but basically it just works out to the motor slows the vehicle more so that you touch the brakes less. coolant, not enough.

It's not state laws you need to know about. You are looking at local law and ordinances. Check both county and municipal level for any area that you are shopping in.

Dang. I need some more overtime shifts.

Black Magpul UBR. $150 in Memphis.

the thing is, I feel like I'm being attacked because I'm using my vacation time to walk around Nashville getting chummy with the criminals. I'm reading some of these posts as someone trying to claim moral superiority over others and talking down to those people. If I'm wrong, I'm sorry. But that's the way these posts are reading. And no, I haven't spent as much time as him. I'm not as old and haven't been interested as long. But since I have, I do what I can. I email and call and try to get others to do the same. I inform of them important bills and request they email or call and spread the word. But I certainly don't talk down to anyone that says they can't or question their priorities. That's great. And to be clear, I never said I hate you. I said that I hate organizations that use fear mongering and guilt trips to get dollars out of people. You are an individual. I am able to separate the two entities.

Again, not everyone prioritizes gun stuff the way that you do. A few years ago there was a bill to allow motorcyclists to use the shoulder to get to the nearest exit during a traffic jam on the interstate. It was a safety issue for us in several ways. I emailed and called about that and did my best to drum up support from others in the area. Did you do anything to help? Likely not. And that's fine. It didn't work out. Thats fine too. Its part of the process. But acting superior to everyone else because you chose to devote your free time to something is NEVER going to help your cause. Instead of winning people over, you alienate them. This is why I HATE the TFA and the NRA and all of the others that fear mongering and try to guilt me into action or giving them my money.

The stock trigger group. Nothing wrong with it. It's not a match gun.

Sunday morning I woke up and went to the range for the monthly 600 yard match. When it was over, I came home and got the bike and rode before going to work for the night. Was an amazing day all around. I really missed my bike.