Posts

4,651

Joined

Last visited

Days Won

25

Feedback

100%
About Capbyrd

Profile Information
Location
Gender
Occupation

Digital Distribution Manager
Miscellaneous
Handgun Carry Permit
Law Enforcement
Military
NRA
Recent Profile Visitors
The recent visitors block is disabled and is not being shown to other users.
Capbyrd's Achievements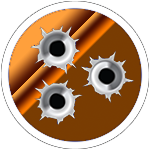 Prolific Contributor (4/5)
1
Community Answers
Gangsters? https://simonchapman6.files.wordpress.com/2020/09/screen-shot-2020-09-21-at-11.31.33-am.png

Gangsters? https://simonchapman6.files.wordpress.com/2020/09/screen-shot-2020-09-21-at-11.31.33-am.png

The MBT is a great trigger. I recommend you stay away from cassette style triggers but other than that, there are a ton of great options out there from LaRue, Gazelle, ALG and many others.

Last night/this morning was gorgeous out. Didn't ride tonight though cause it's gonna be too cold for me in when I get off work.

When I bought my bike, I was buying from a private seller in St Robert MO. I asked him for a copy of the title so that my bank could do up the loan paperwork. He got scared and thought I was a scammer. It took a while to convince him otherwise and it eventually worked out cause I still have the bike. But caution never hurts. It will certainly weed out anyone that isn't serious.

It would be me (not a boomer) if I had the cash. I love Ruger 77s.

I've always been a stealth guy.

So you're looking for something like this that would fit the existing rail? https://xssights.com/products/ruger-gunsite-scout-rifle-scope-mount-with-integrated-ghost-ring.html

Awesome. Congrats on a great rifle.

Just once or twice, right? Haha

That scandal was in 1958 and Sam Phillips' brother was Jerry's manager. Select-O-Hits, which is owned by Sam W. Phillips and John (Johnny) Phillips, was co-founded in 1960 by their father, Tom Phillips, and uncle, Sam Phillips, the legendary founder of Sun Records. Tom Phillips began his career in music as the road manager for Jerry Lee Lewis for a number of years. He had invested all of his savings into an upcoming 1958 European tour when news of Lewis marriage to his 13 year-old cousin hit the front pages. Lewis' career came to a sudden, although temporary, halt. The tour was cancelled, and Tom was broke. Sam helped him by giving him a job in the Sun Records warehouse and allowing Tom to live with him while his family stayed behind in Mobile, Alabama. Eventually, Tom saved enough money to send for his family in 1960. Tom was not satisfied with running the warehouse, so with the help of his wife Lucille, he opened a small record store and one-stop that provided small, predominantly black-owned record stores with everything from phonograph needles to display racks. In the mid-1970s, Select-O-Hits began to concentrate more on distributing and less on retail and one-stops. The retail store closed in the mid-1980s, and the one-stop followed a few years later. I spent 22 years working at Select-O-Hits and wouldn't have had that job if Jerry hadn't had questionable morals. I'm not okaying it, but the outcome provided for me and my family for a number of years.

In this world, having recording devices is almost a necessity.

Can you a take a picture with a 19 in it? I'm curious how much of the mag catch it covers. Who made it? Are you willing to ship if I cover it?

Very reminiscent of the aluminum ant hill pours that have become so popular.