Posts

4,808

Joined

Last visited

Days Won

28

Feedback

100%
About Capbyrd

Profile Information
Location
Gender
Occupation

Digital Distribution Manager
Miscellaneous
Handgun Carry Permit
Law Enforcement
Military
NRA
Recent Profile Visitors
The recent visitors block is disabled and is not being shown to other users.
Capbyrd's Achievements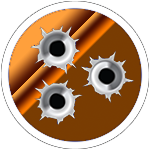 Prolific Contributor (4/5)
1
Community Answers
This would be an interesting paper on economics. A lot of factors in play. A legalized/decriminalized market vs a black market. That cause a lot of other factors like increased supply but taxes and it would be interesting to see someone study all of the effects.

I just try to only ride bikes with bags. It makes my wide rear end less noticeable. Hah

So I saw one of the tv channels posted a poll asking about what students think were the biggest issues for them. Gun violence came in fourth on the list. And it got me thinking about the political side of the argument. The antis tend to use it and focus on the first word, Gun. But I think society needs to focus more on the second half, violence. of course, this is something that a lot of have said throughout the years but I've never really seen it framed that way.

Oh, also, my nine year old niece told me she wants a Harley so I'm about to be in the market for a sporty that we can fix up over the next few years.

That's probably why so many people take pictures of me and laugh at me at stop lights. Jokes on them, I'm on two wheels.

No one makes anything large enough to fit me. I'm a huge dude.

I've been riding to work nearly every day for over a month. Managed to avoid the rain. I got here this morning at 8 am and there was rain predicted at around 1 am. Now it's moved to about 11:30 pm which is right before I leave to go home. Looks like I'm getting wet tonight…

Thank you for trying to dispel some of the myths. In a time of real crisis, you probably shouldn't let politics override your mental health but it's still great to push the truth. Side note, anyone know how to make all of the text appear as plain text? I found this post incredibly difficult to read but don't want him to have to change it just because my eyes don't work right.

"…..should always carry." nope. Some shouldn't even own a gun, much less carry it. Everyone should be interested in their own protection and take some precautions and have some level of training with their preferred method. But I'll never tell someone that they don't do enough because they don't carry.

You misspelled "everyone"

Mane this is close to what I was trying to say!!!

Your relationship with police is very different from kids growing up in the poorer parts of town. He's officer friendly to those growing up in the suburbs. He's the enemy to the boys in the hood. That's another issue, well collection of issues, entirely. But it's the way it is.

I didn't say let's not put cops in schools. I said that should be nothing more than a stop gap or bandaid. Actually, let's do it today and call it a tourniquet. It's the best solution right now but will cause a different harm if left too long.

The average democrat is the one that isn't shoving their opinions down your throat. They are the ones that quietly vote for Obama and Hillary and Biden. They are the average American. Much the same way that there is an average republican doing the same.