Posts

4,622

Joined

Last visited

Days Won

25

Feedback

100%
About Capbyrd

Profile Information
Location
Gender
Occupation

Digital Distribution Manager
Miscellaneous
Handgun Carry Permit
Law Enforcement
Military
NRA
Recent Profile Visitors
The recent visitors block is disabled and is not being shown to other users.
Capbyrd's Achievements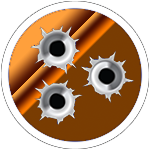 Prolific Contributor (4/5)
1
Community Answers
I'm the hater. The BBQ is chopped which is wrong and I don't even think they have a good burger.

This is a good list. Tom's is worth it too but I like their Bologna. BBQ shop is liked by a lot of people but it's pretty meh in my opinion.

From a politician…hahaahahahahaha

You've never really run a shotgun, have you? This is where the scattergun shines.

There's a lot of levels to this photo.

That second part. So much that second part. Her absence should not hinder the flow of regular operations.

Yeah that's ridiculous. And since the vacant building next door has been vandalized and is under construction, it just feels so nasty over there now. I'd to have to spend 2 hours there.

Oh. That sucks then. I've had good luck but not usually at the end of the month.

Sorry to hear. Have you tried the Austin Peay location? It's the one I use and I think my wait last month was about 30 minutes.

She was. I'm not sure it matters though. It ain't like she is on the front line taking money and passing out tags.

Nah. I'm not using a full face. It only covers my nose but it covers my nose. Not like yours that just sits under the nose. Are you willing to ship? this is what I'm using. https://www.noinsurancemedicalsupplies.com/resmed-mirage-activa-lt-nasal-masks-with-headgear/

I've been using one that covers my nose and my mouth stays closed fine. But I get some leaks occasionally if I roll wrong.

How do these work for you? And how do you sleep? I'm a side sleeper and worry about leaks with a mask like this.