Posts

2,587

Joined

Last visited

Feedback

100%
About memphismason

Profile Information
Location
Gender
Interests

Freemasonry, Bible, History, All things Gun, Hunting, Fishing

Occupation
Miscellaneous
Handgun Carry Permit
Law Enforcement
Military
NRA
Carry Weapon #1
Carry Weapon #2
Recent Profile Visitors
The recent visitors block is disabled and is not being shown to other users.
memphismason's Achievements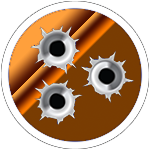 Prolific Contributor (4/5)
Yeah this is what we all immediately think, me included. I have a fridge on my back patio and in my garage. Both those doors have sensors connected to my home alarm. My 15 year old and my wife have both opened those doors to get to the fridges and forgot about disarming the system. Just goes to show you there are other ways to set the alarm off in an innocent manner. Still doesn't take away the father's negligence.

1. Treat all guns as if they are loaded. 2. Never point a gun at anything you are not willing to destroy. 3. Keep your finger off the trigger until your sights are on target and you have made the decision to shoot. 4. Know your target and what is beyond it. It is usually the last rule quoted but that does not make it any less important. Sad.

I already want my money back.

Spot on. The Taurus/Taco Bell one made me laugh out loud.

Local guy here in Memphis had one.

For sale I have a set of Trijicon HD XR sights for GLOCK standard frame pistols. Nothing is wrong with them I just went with something else. $95 shipped to you. $90 face to face in the Memphis area. Here is the link for them and below are pictures of the actual sights. https://www.trijicon.com/products/details/gl601-c-600835

Yup only hand tight for me. I sent the new Remington an email. I wasn't expecting much, but it was worth a try. Their response was exactly what I figured it would be and I totally understand. " Thank you for contacting RemArms, LLC, RemArms, LLC. is a newly formed entity that acquired the Remington firearms division from Remington Outdoors Company. We are working diligently to obtain all necessary regulatory licenses and become operational. RemArms will be producing Remington branded firearms soon at the historic Ilion, NY facility where Remington has been produced for more than 200 years Our website, www.remarms.com. is now online. Production of legacy Remington firearms is on track to begin in early 2021. Due to the nature of the acquisition, RemArms LLC. is unable honor any warranty or recall offered by the Remington Outdoors Company. As a show of our commitment to the Remington brand and its customers, once we become fully operational, we will do what we can to assist in resolving issues you may have with Remington product purchased through the Remington Outdoors Company. We hope you appreciate the constraints that limit our ability to take care of firearms or other products made prior to the RemArms LLC acquisition of Remington firearms from the Remington Outdoors Company. In the future we will service product produced by RemArms, utilizing the highest standards available. If you have any reason to believe that your firearm is not functioning as it is intended, please discontinue its use immediately and take it to a qualified gunsmith for inspection. Please do not send your firearms to any Remington facility. If a firearm or other product is shipped to a Remington facility, the delivery will be rejected. If you seek repair services for your pre-RemArms-LLC "Remington" firearm, below is a list of repair centers who in the past serviced or repaired Remington firearms. Feel free to contact them about your firearm. For avoidance of doubt, these repair centers are completely independent of RemArms and are not RemArms' agents, contractors, or affiliates. As such, RemArms does not endorse, guarantee, or warranty their work in any way whatsoever, and disclaims any and all liability in connection therewith. Additionally, you will be solely responsible for any charges incurred in connection with their services. ST Store Name Address Phone / Fax AK Wild West Guns 7100 Homer Drive Anchorage, AK 99518 Phone:907-344-4500 Fax: 907-344-4005 AZ Sprague's Sports Inc 345 W 32nd St Yuma, AZ 85364 Phone: 928-726-0022 FAX: 928-344-4708 CA J & G Gunsmithing 7680 Barton Rd. Granite Bay, CA 95746 Phone:916-786-9200 Fax: 916-772-1932 FL Higher Power Outfitters INC 1826 Tamiami Trail, Punta Gorda, FL 33950 Phone: 941-347-8445 Fax 941-347-8455 IA Scheels All Sport 101 Jordan Creek Parkway West Des Moines, IA 50266 Phone:515-727-4065 Fax: 515-727-4162 IL Mann & Son Sporting Goods 515 West Water Street Pinckneyville, IL 62274 Phone:618-357-2911 Fax: 618-357-3658 KY Paducah Shooters Supply 3919 Cairo Road Paducah, KY 42001 Phone:270-442-3242 Phone:877-772-3006 Fax:270-442-5022 MI Williams Gun Sight 7389 Lapeer Road/PO Box 329 Davison, MI 48423 Phone:800-530-9028 Phone:810-653-2131 Fax: 840-658-2140 MI Dick Williams Gun Shop, Inc. 4985 Cole Road Saginaw, MI 48601 Phone:989-777-1240 Fax: 989-777-8028 MN Alhman's Inc. 9525 West 230th Street Morristown, MN 55052 Phone: 507-685-4244 Fax: 507-685-4280 NC B&B Arms 9283 US HWY 220 Business N, Randleman, NC 27317 Phone: 336-339-3199 NV Wild West Guns 5225 Wynn Rd, Las Vegas, NV 89118 Phone: 702-798-4570 NY The Gunworks of Central New York 5366 State Route 31 Verona, NY 13478 Phone:315-363-7041 Fax: 315-363-1043 OK Sports World 6841 East 41 Street Tulsa, OK 74145 Phone:918-742-4027 Fax: 918-742-3981 OR Allison & Carey Gunworks 17311 South East Stark Portland, OR 97233 Phone: 503-256-5166 No Fax SC Southland Gun Works, Inc. 1228 Harry Byrd Hwy Darlington, SC 29532 Phone:843-393-6291 Fax: 843-393-9995 SD Scheels All Sport 2101 West 41st Street Sioux Falls, SD 57105 Phone:605-334-7767 Fax: 605-334-8936 VA Triton Arms 7668 Peppers Ferry Rd, Max Meadows, VA 24360 Phone:276-620-8571 UT Carter Gunsmithing 938 West Utah Ave Payson UT, 84651 801-465-7945 Thank you for your understanding and support of Remington firearms, America's oldest gunmaker since 1816.

Yup same here. Breaking at the weld is much more common.

I may be a little different than most, but this is what I like: 2 point Blue Force Gear Vickers slings on my rifles (AR and AK) 2 point bungee sling from SOE on my AR Pistol Single point bungee sling from SOE on my pump shotguns.

Y'all be sure and inspect your gear often. I bought this shotgun used from a friend about 8 years ago. He took it through Fighting Shotgun at Tactical Response and pretty much put it away. I bought it, test fired it, and put it away. I really got into training the last 4 years and have taken a lot of pistol classes and decided it was time to do some shotgun training. I took this shotgun through Fighting Shotgun this past February and then this week through Mastering the Shotgun at Top Gun in Memphis. In this class is where I noticed the crack. I have already got a new barrel thanks to another TGO member, but still wanted to share.

$150 It is just a regular ole 870 with an 18.5" barrel. The lug on the original broke and I wanted to replace the entire barrel instead of "fixing" it. Here is a picture of it and a 500 and the pictures of the broken one.

This just says the State will not enforce Federal gun laws that go against the 2nd amendment (in there eyes). It does nothing to stop the Feds from enforcing those laws in our great state.