 Posts

873

Joined

Last visited

Feedback

100%
About MikeW

Profile Information
Location
Gender
Interests

Motorsports (cars), Golf, Firearms

Occupation
Recent Profile Visitors
The recent visitors block is disabled and is not being shown to other users.
MikeW's Achievements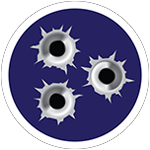 Established Contributor (3/5)
I owned a Pinmaster like this one in the past... it was one the best built and most accurate 1911's that I ever owned...and I've had many. GLWS

Dropping a vouch I've known Eric 20 years or so and I know this rifle well. I've seen and shot it at the range in the past and it is a top quality build. If anyone needs a custom built rifle with proven extreme accuracy... this is the one.

I am pretty sure the CW show has a dealer wait list. I know that the TN Military Collectors show does. I have a table at the TN Mil Show and I know a couple of dealers well. At a show you may not be able to sell it all to one dealer, but sell everything to a couple that may want to split the group. I mainly collect WWII Japanese, German, and US firearms.

https://tmcaonline.org/events.php The TN Military Collectors show is just a couple of weeks away. There will be 350 dealers there that deal is those type of firearms. Not just military stuff but some other firearms that fit the C&R are there as well. The Civil War Show is in December and it is the largest Civil War show in the country. The CW show would also be a great place to talk to dealers. I've seen dealers at both shows buy entire estate type collections. I believe on C&R you can sell via private sell as long as you log the info and the buyer is same state. https://www.atf.gov/firearms/qa/are-transfers-curio-or-relic-firearms-licensed-collectors-subject-nics-background-check https://www.atf.gov/firearms/qa/are-licensed-collectors-required-fill-out-atf-form-4473-transactions-curio-or-relic

I have it on my GB watch list. If I didn't have a seal kit at RWS being built on the Stiller MK13 action... I'd have to try to work a deal on yours. Super nice build! Do you have other clones?

Nice, do you have the CMP certificate and case?

Sorry to hear about your dad. Not my area to be giving advice on, but as a collector of other rifles that have wood stocks (m1 Grands ,civil war muskets, etc)... I would leave the condition as is and let the next owner decide if they want to use other chemicals on the wood. I definitely wouldn't try to remove the patina from the wood. It looks like ti was converted from Flintlock to percussion cap at somepoint in time If you do not get the information that you are looking for... I'd bring it to the civil war show in franklin, tn http://www.mkshows.com/ It's the largest civil war show in the country and someone there should know about weapons from your rifles era. a few results I found for Josh Golcher Kentucky long rifle muskets https://www.gunauction.com/buy/6134398 https://www.invaluable.com/auction-lot/josh-golcher-pa-flintlock-musket-or-fowler-23-c-80d7b8f896 https://worthingtongalleries.com/shop/memorabilia/american-civil-war-memorabilia/19th-century-half-stock-golcher-50-cal-kentucky-long-gun/ Very cool piece, it would be hard for me to let it get out of my family. I hope you find a good home for it.

Seller is good as it gets and he keeps his gear in mint condition.

I have two , the big & hefty MK23 and the USP40. Both are in the keep side of my safe. They function flawlessly and seem to be built like tanks.

At my house they get fed cat food nightly. One scratches on the door if I'm late. I must have the non-destructive ones lol.