 Posts

17

Joined

Last visited

Feedback

100%
About faraim45

faraim45's Achievements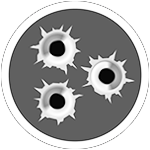 Just Getting Started (2/5)
Sold to tarheelball pending payment.

This is a TT Gunleather Snap Removable Pancake Holster. It is for a Glock 19/23 and has 1.5" loops. The condition is lightly used, I stopped carrying my Glock shortly after I bought it. The current price is $130 for the basic holster plus $50 for the Sharkskin trim with a 5 week wait. I'm in the Nashville area and am willing to drive a short distance or ship. $65 plus shipping.

I will take the stock set.

Do you have ammunition or empty cartridge cases you'd consider selling also?

Hello sir, If it is still available, I will buy your .35 Remington ammunition. PM sent.

If the two boxes are still available I'll take them.

Perhaps not timely info, but it never hurts to remember those who have left us. And ZZ Top is continuing on with a new bass player.

Hello, I have an RCBS press I'd consider selling for a great price. PM me your telephone number or email address and I'll send photos and the price I'd like to get.

Thanks Ed, I may need to buy one. However, I'd like to check out the new Crimson Trace RAD rds first. Thanks again.

JustEd, did you have to adjust the posts on your Hellcat slide or did the Holosun fit with no modification?

I went to the range yesterday to compare my Sig P365xl and Hellcat Pro. When I first bought the Sig I couldn't get comfortable with the grip module contour. I replaced it with a Wilson Combat module and like it much better than the factory module. The Hellcat Pro grip frame fits my hand better but the square cross section is noticeable. I can get three fingers on the front straps of both, but the short rear backstrap on the Sig allows the heel of my palm to be pinched during magazine changes if I'm not careful. I placed dot sights on both, a Holosun 407k green dot on the Sig and a Crimson Trace CTS-1550 red dot. The Holosun is the more expensive sight and had a dot that appeared more distinct and easier to use. The Sig rear sight is removed when an optical sight is mounted and the Holosun is one of the offerings that have a rear sight groove. Just enough of the iron sights are visible to allow use. On the Hellcat the optical sights are mounted in front of the rear sight. The Crimson Trace allows about half of the iron sights to be seen, so that combination allows easier iron sight use. Obviously different optical sight thicknesses will affect iron sight pictures. Trigger pull for the Sig is about 4.5lbs. but is a little ratchety. I have to be particular with my finger placement on the Sig to get an acceptable trigger break. The Hellcat's pull is 5.5lbs. but is very smooth. I zeroed the optical sights at 25 yards, using Czech fmj and Speer Gold Dots. Both were equally accurate with the military ammunition grouping about 6" and the Gold Dots about 2". In the future I'll buy a better quality of practice ammunition. As for shooting, the recoil on both seemed to be about the same to me. Neither of these handguns is perfect, but I could live with either. However, due to the extra concentration required when changing magazines, pulling the trigger, and using the iron sights in an emergency, the Hellcat Pro suits me a little better. I hope this helps any of you folks who are considering either of these fine handguns.

Life is short. Did you buy it?

My load mimics yours, although I used H4350. It's about the perfect light deer rifle in my opinion.

I bought a Hellcat Pro on Monday. Mounted a Crimson Trace 1500 last night. Hope to shoot it tomorrow. It is about the same size as my Sig P365XL with Wilson grip module. I may have found the elusive perfect edc gun.