Posts

212

Joined

Last visited

Feedback

100%
About bruiser09

Miscellaneous
Handgun Carry Permit
Law Enforcement
Military
bruiser09's Achievements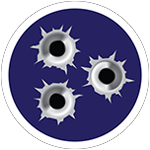 Established Contributor (3/5)
Sorry for the delayed reply. I measured it today, 9.5"

price drop, $325 posting to ebay as well thanks

Hello, It's neither Govt or Lt Wt, in fact its heavier by design. It's the S2W profile which stands for Strength 2 Weight profile. Here's what Daniel Defense has to say: The Daniel Defense 16" 5.56mm S2W® barrel is designed with a strength to weight profile (Daniel Defense's Heavy Barrel), a 1:7" twist rate, and a Mid-length gas system. Cold Hammer Forging of barrels has been known for decades to produce the most accurate, longest lasting rifle barrels obtainable. The Cold Hammer Forging of barrels is accomplished through intense hydraulic pressure applied at opposing angles by carbide steel hammers. During the hammering process, a mandrel is inserted into the bore while the carbide steel hammers shape the barrel around the mandrel creating the chamber, the lands, and the grooves. In addition to the aforementioned benefits, the Cold Hammer Forging process creates a defect free bore and the most consistent chamber possible.
Stripped Barrel 2.38lbs
 Barrel w/ LPG 2.46lbs All Daniel Defense cold hammer forged barrels are made from start to finish in our state-of-the-art facility located in Black Creek, GA. In keeping with our heritage of not cutting corners, all cold hammer forged barrels feature a forged chamber and heavy phosphate exterior coating or Salt Bath Nitride Finish. These barrels will prove themselves to be more accurate and last longer than a barrel that has cut or button rifling.
 Product Code: DD-07-116-04095-107

X products says it fits most SR25/AR 308 rifles.it does not fit the Scar unless you have an X-17 lower.

50 round mag for .308 by XProducts. Model X-25S. Bought this new, never used it. I paid full list (cuz sometimes you do). $250 face to face. Will ship on your dime. Thanks.

Pelican 1740 case, been to the range three times. When I bought it, I removed the factory foam, bagged it and stored it. You can see online that the foam is pricey. $418 with foam online. $350 with foam, face to face. Will ship at your epense. Thanks.

7 boxes of 30 round IMI 55gr M193 ammo. This is some of the best 556 ammo I've shot. (Sold) $150 face to face. Will ship on your dime. Thanks.