 Capt.Dunsel
Active Member
Posts

19

Joined

Last visited

Feedback

0%
Profile Information
Location
Gender
Interests

Shooting , staying out of trouble , staying out of CA

Occupation
Miscellaneous
Handgun Carry Permit
Law Enforcement
Military
NRA
Capt.Dunsel's Achievements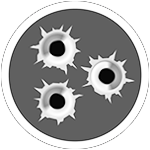 Just Getting Started (2/5)
For some reason , I have no idea why , she likes the taste I guess . Or maybe no sense , she did chase that bear

The owner ( that I bought from was a son to original builder / owner . He didn't like the family I found out . That's why he sold to a nonfamily buyer. Says he will never return , he now lives a few miles away . I should have figured a problem would arise when they were found removing fridge , stove and dishwasher during final inspection by my son . They had already taken shower heads toilet seats from all 3 bathrooms and every lightbulb . This was after I had signed and was owner , still moving from CA. I have fence posts , digger , barb wire and T posts ready to go . Just need the property line to put it on , found where all but 2 pins were , the 2 most important to me finding , they run the line near my septic system . Hopefully I get a call back from one of the people I called , soon . Thanks to all that have given me faith in TN people . And yes , I carry because of the bear , and neighbor dogs. My pit did chase off the bear though . Now to keep her away from the skunks .

gregintenn , it was the metal pins I got in the mailbox A.J. Holst , irregular shaped property , when they saw me pacing it off that's when I got the pins in the mailbox. Like I said , I live in the donut hole in the original owners , rest built up around it . It is the highest property , when it floods they get wet basements and I get cut off from the world . While pacing off property found the remnants of a meth lab in the torn down shed , still with chems in jugs ( I used to live in CA and my brother is a meth head so I know what it is ).Doubt they want the Sherriff out here . Have a call into realtor I worked with asking them which one they use , might lead to one faster. Have had calls into 4 surveyors , 2 no call backs , 1 isn't taking jobs out here , 1 said won't do it in the rain call him back in a couple months ( probably be too hot then ).

Yeah I found all the stakes , they were in a pile next to my mailbox .

Long story , will try and make it short . Bought the property with a house , everyone around is family to original owner/builder , 2 of the "neighbors" were raised in my house . So I am surrounded by an entire clan . They claim I didn't buy property , just the house ( deed says different ). So I am looking to know where my property ends , and theirs begins . I just want to keep 4 wheelers and tractors from tearing up my garden , they have been running the tractor over my septic tank ( they say it is there property ) but since it started to collapse They say I need to fix it , going to have it looked at already . But they continue to drive over it just for fun . Have to listen to mag dumps all hours of the night , but I don't even get to use air guns . Last 2 years as soon as I left , they stripped my blueberry bushes clean . I just need to know what is mine , so I can eventually fence it off . Can't even let my dogs out in the fenced part of my yard , they do not like my pit bull . Deed says I own a few acres , they say I don't even own my driveway ( but again I have to fix the whole thing ) Beginning not to like TN as much as I did . At least this neighborhood .

Does anyone here know of a surveyor in Blount County ? Have been trying for awhile ( 2 years) since I moved here and the ones I talk to put off calling back , have trouble traveling to the properties ( 1 in Maryville the other near Eagleton Village) . On one property had a neighbors tractor run over my garden while he was mowing , there went my veggies and fruit trees . It is getting so a person can't find out what land is his . Thanks for any suggestions .

In CA they have 7 counties , SF bay area that you can no longer leave your home unless going to DR , Hospital , and short trips to get supplies. No bars , restaurants with sit in eating , only take out and delivery . Can not be on the streets or they can site you , it is a misdemeanor if caught . Of course the police don't even come out if your car is broken into , and then they tell you " Come down to the Police Dept and file a report." Everything is shut down , my grand daughter told me it looks like a ghost town . My youngest asked me if this was " The Purge" . We shall see.

Remember , Luckygunner is being sued for selling ammo to an underaged boy , That shot a few people.

Since I used to be in CA I have a few friends that keep me up to date. Gun store are swamped with people buying their first gun , because of the virus . Lots and lots of liberal democrats suddenly felt the need to own a gun . They have also purchased all the ammo they can find , there isn't any 22 rf to be found , but part of it is the threat of the no-lead ammo ban . In case you haven't heard , they are trying to ban all lead ammo , not just hunting ammo , EVERY BIT OF LEAD AMMO . They started with the Condors for getting non lead hunting , now all of it . Could be that a lot of it is being purchased on line , but you still have to go through an FFL , pay the Dros ( yes) background check on every ammo purchase . That can cost between $1 and $19 depending on if you have a gun registered in AFIS system or not . And some stores are charging up to $55 for receiving and holding it for 24 hours before you pick it up . I feel sorry for them , that's why I started reloading years ago , and moved here to Free America . Hope it stays free .

So jus t to let you know this is what happens when you let then ban lead for hunting...….https://leginfo.legislature.ca.gov/faces/billNavClient.xhtml?bill_id=201920200AB3071 And this shows how it effects the 2nd Amendment

OMG , sounds like they are trying to make TN into the new CA . And I was hoping for at least 10 years of freedom here .

Well , after inputting a lot of numbers , tigds , and letters I got the scanner up and running . Sort of ,seems I have a few errors to chase down. Days of putting in all the info I can at least listen to the state troopers , now to get the rest input , and find where I made my mistakes. Then it will be onto getting my second set up for conventional analog .

nOrlf , thank you that would be a great help . I actually look forward to meeting people FTF. DaveTN , have tried those , usually ended up losing what I had programmed , it got really confusing . Been 4 months trying , my fingers just don't seem to hit the right buttons at the right time . Thank you to both of you .

Yes , I have the cables . Have been trying to do it but like I said , I failed and didn't want to mess it up any.

Uniden trunk tracker IV BC 396 T , was programmed for P25 in CA . Radio Shack guy did it for me . Have tried but my skill just isn't there.