 Posts

25

Joined

Last visited

Feedback

100%
LeftySlade's Achievements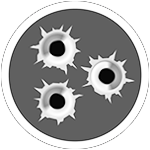 Just Getting Started (2/5)
The dimples on the blades are a nice new touch I haven't seen you do before Don and the handle on number 5 is absolutely supreme. Good snag on those two CB. I'll likely take #3 if it isn't spoken for by the end of the day but I doubt that'll be the case lol. Excellent work as always.

Since you're on Tullahoma Rob, might swing by Fastenal and see if they can accomadate your needs.

Late to the party yet again... Don you got any left over steel laying around to fill a personal order of one of these fine blades?

My only problem with Chuck is that he recently bought out all the recent offerings from GT...laugh. Clearly(I hope) I'm joking but I feel like all of us here share a common bond that's slowly disintegrating and for those that I've personally interacted with and those that I haven't I appreciate it for whatever it's worth.

So cool brother. Those handles are freaking awesome.

Fingers crossed that hopefully there will be another round of these being made at some point in the future. Great work as always Don and enjoy your purchases gentlemen.

Still have it buddy. Thank you.

It'll fit just as any other upper would and the shells eject through the mag well just fyi.

I was finally able to get a moment to meet up with my friend yesterday. Needless to say he was thoroughly impressed and very appreciative. I was happy to share one of your pieces with him and I appreciate your work GT. Till the next one. Take care.

This will make a nice gift for a friend that's helped me out a great deal. Consider it sold Don.

Also I assure you I'm not asking these just to waste everyone's time. I'm genuinely interested in purchasing them. Thank you in advance.

Thank you gentlemen for the quick and concise responses. That makes the timeline and necessary steps involved much more clearThe only other step that I'm uncertain about is setting a trust as well. Would you be able to expand on that in addition?

asu174 would you mind going into detail as to what would be involved in the transferring these yo another individual? Pardon my ignorance I've never dealt with any NFA items before.