Posts

259

Joined

Last visited

Feedback

100%
About WindHawk

Profile Information
Location

East and West of the Tennessee River

Gender
Miscellaneous
Handgun Carry Permit
Law Enforcement
Military
NRA
WindHawk's Achievements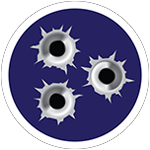 Established Contributor (3/5)
We're talking about Memphis here. It's already ranked in the top 5 most dangerous cities in the USA. Add a "woke" DA and who knows....

Very interesting to read. Thanks for posting it.

I use a work bench I bought at Sam's Club. Metal frame and drawer, wood top that's 48"x24" and includes a peg board back, LED light and power strip. it's sturdy and heavy enough without any extra weight. I have a Dillion 650 and a Lyman All-American 8 mounted on it. They have it on sale through the 4th for $200. Seville Classics UltraHD Lighted Workbench - Sam's Club (samsclub.com)

+1 for 1911alltheway. I have some of his work and it's excellent. Along with GT's knife that it was custom made to complement.

"Happy to make a donation to a charity of your choosing." Outstanding offer that we should all consider when appropriate.

Beat me to it. Shawn, if you're looking for a .22 LR revolver the Ruger Wrangler is a nice mid-point between a Heritage and the Single-Six. I have both (Heritage & Wrangler) and haven't had any issues with either in light use. But I prefer the Wrangler. The Heritage is OK for casual plinking, etc. but the Wrangler just "feels better". Both make birdshead models that are a little smaller if hand size is an issue. I've bought some nice used Browning Marks and Buckmarks at reasonable prices but might be hard to do today.

Nice work. Thanks! I'll need to study it and the law more to fully understand the details.

Here's a "work in progress" after the first clear coat from a few weeks ago. Has glass back in, headliner, dash, package tray, etc. now. Rewired getting much closer to finished and I'm getting anxious to go and get it!

It's still in a friend's shop in Nebraska. I'll post a "work in progress" photo when I figure out how to do that. Definitely of the finished product. It's nothing rare or particularly unique. Just a 65 base coupe, 200 6cyl, Phoenician Yellow with a Palomino interior. But it's a fun car.

Thanks. I'd checked flea-bay but missed that one. Nice condition without the prices many are asking.

I need a 1965 Tennessee auto license plate to register my restored Mustang. No truck or specialty plates. The correct tag is white w/black lettering and is stamped "62" with a 1965 sticker (will consider 1964 also). The first numbers on the tag at that time were a county ID. I'd prefer a "68-####" plate for Cheatham County but know that's a long shot. Must be in good condition since the car is freshly updated. If you have anything available drop me a PM. Thanks!

WOW! Outstanding to both artists (too beautiful to be "work", has to be ART)

Great flags. I have one. I'm sure the shelves will be excellent also. Wish some were coming to the Nashville area.

Tennessee 4-H also has an extensive youth shooting sports effort. Depending on each county's interests we offer programs in rifle (BB, air rifle, and rimfire), shotgun (skeet, trap and sporting clays), archery and hunting/outdoor skills. It's one of, if not the largest, 4-H activities in Tennessee. Participation is about equal to all the livestock programs combined. All disciplines offer the opportunity to compete at the state and national levels for those that qualify. The UT website is: Shooting Sports | Tennessee 4-H Youth Development 4-H also offers a "Target Smart" camp. As of now, it's scheduled to happen this summer: "4-H Target Smart Camp is a program of Tennessee 4-H Shooting Sports. It is for youth who are enrolled in grades five through nine as of the date of the camp. This resident camp is located at Clyde Austin 4-H Center in Greeneville, Tennessee. At camp youth learn appropriate skills to succeed in a variety of shooting sports and related areas such as archery, riflery, shotgun use, muzzleloading, and outdoor skills. Programs emphasize safety, correct form, and responsible use. Campers should receive prior training before attending this camp. Dates – July 11-15, 2022 Location – Clyde Austin 4-H Center, Greeneville Cost – TBD"

Can't go wrong with Shaffer's. Just ask Grand Torino. Be sure to take a LARGE cooler and plenty of money. After you're stuffed with brisket the next problem is the butcher side and choosing from the many good looking cuts of meat.