Posts

196

Joined

Last visited

Feedback

0%
Miscellaneous
Handgun Carry Permit
Law Enforcement
Military
NRA
Recent Profile Visitors
The recent visitors block is disabled and is not being shown to other users.
billyblazes's Achievements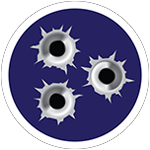 Established Contributor (3/5)
Wife and I need to obtain TN Enhanced Concealed Carry permits. We're in Dellrose. Fayetteville is closest place of any size, but we can head in the other direction to Pulaski. We really don't need instruction on firearms or the law, we just need to jump through whatever hoops will get this done. Any suggestions of who to contact in our area?

When my son was a toddler he liked the Rescue Heroes cartoon and action figures. The firefighter who was the chief of the Rescue Heroes was named Billy Blazes. Me being a firefighter and my son loving the Rescue Heroes, Billy Blazes became my nom de plume

I wish the best for your daughter and your family. My mom, admittedly older than your daughter, has dealt with breast cancer on two different occasions roughly 4 years apart. She's now 83 years old and doing pretty well. Likely due to genetics, I, a male, carry the breast cancer blood marker. For obvious reasons, I'm concerned about my daughter in her 20's. Cancer Sucks!!!!

Great information. I'm happy to learn the State holds preemption in this area to prevent the patchwork of local laws. I did not think that was the case. I was under the false impression local municipalities could implement a wide array of their own ordinances as they pleased in this regard. If only this same preemption applied to the use of the firearms, specifically one State law with regards to recreational discharge of firearms. No more checking with local LEO's, who as often as not misapply a statute, as to whether discharge is legal or not in a particular location.

Thank you for all the feedback. Looks like it's about 15 minutes to Paris, which apparently is the closest place to receive real mention on a map. Blows my mind that Paris is a county seat and yet has only slightly over 10,000 for population. I am used to much more populated areas, but I want to get away from populated areas. The rub is I still like my conveniences close. I'm already learning that I may have difficulty finding trades people as may be needed for repairs or renovations.

Sometimes nothing bad is good

Can anyone tell me about Springville over by Paris? The good, bad, and the ugly please. I may be moving over in that area.

As far as Florida goes, things would be better if the State exercised preemption in regards to knives as they do firearms.

You ask about other states. I can share what I know about Florida and butterfly knives. In Florida a butterfly knife is not considered a "common pocketknife." That means it is illegal to conceal a butterfly knife in Florida without a concealed carry weapons permit. Even with the CCW license, the State of Florida does not have preemption over municipalities with regard to knives as they do with firearms. That means a local city or county can pass their own ordinance, unlike the case with firearms for which the State of Florida maintains all rule making authority. I have no idea how the pending legislation which is about to become law regarding permit-less concealed carry may affect this area of the law. Will being able to soon carry a handgun without a permit in Florida translate into being able to also carry a concealed knife that previously required a permit? I read of a lot of problems with the wording of the legislation. Time will tell.

My choice would be concrete slab on grade with overhead plumbing. Having experienced in-slab plumbing failures and needing to re-pipe the house from the attic, that's the way I would start.

My Masada with a Holosun shake awake dot and NightStick weapon light along with a SiCo Omega 9K is my nightstand gun. My only complaint about the gun is the lack of level two retention holsters for the gun. That's what keeps it as my at home gun as opposed to an EDC.

Reporting back with what I went with. I purchased this very inexpensive dash cam from Walmart.com. Only $35. I bought one for my car and one for my truck. Being over $50 for the order, no shipping charges. The buttons/functions are easy to understand. I've checked numerous times over the past couple of weeks and I've been able to access the footage easily on the camera while seated in my vehicle. That was just what I was looking for. No missing footage and able to retrieve footage without hassle on the side of the road. AUKEY Wifi Dash Cam, 1080P FHD Dash Camera for Cars, 6-Lane 170-Degree Wide Angle Lens Car Camera, Black-DR02 P - Walmart.com

Another thing I am learning as I do more reading is that the SD card from time to time may need to be reformatted. However, there's no indication of when that is necessary. And apparently there's no rhyme or reason to how often it needs to be done.

The SD card in the camera over-writes itself as it becomes full. Because I knew this from reading the owner's manual when I first installed the camera, I unplugged the camera not long after my fender bender yesterday. Although I have a 64GB (I think) SD card, which should provide quite a bit of footage, I could not find Yesterdays incident in any of the files. Once home, I used my laptop to go through the SD card. Nothing of yesterday morning's drive, despite the camera, blinking continuously that it was recording. This is the second time I have experienced this. Over a year ago I had a close call when someone ran a stop sign. With that particular dash cam I had at that time, it used an app connected to my phone. Same experience that I was unable to find any footage of that near miss. I'm at a loss of all the videos I see on YouTube of motorcyclists, truck, drivers, and others who post dash cam footage. The only thing I can ever find on my dash cameras are nonevent. It has been infuriating as in my case it's proven to be nothing but a false sense of security.