Posts

175

Joined

Last visited

Feedback

0%
Miscellaneous
Handgun Carry Permit
Law Enforcement
Military
NRA
Recent Profile Visitors
The recent visitors block is disabled and is not being shown to other users.
billyblazes's Achievements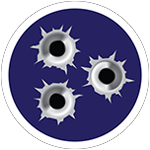 Established Contributor (3/5)
While in Florida are you ever on the PMRPC 600 yard range?

I've read numerous reports of screws being sheared and optics flying off due to issues with the supplied plastic mounting plates. I for one wish a steel plate was supplied by S&W, but in fairness I don't believe any gun manufacturer supplies a steel plate.

A thread on another forum I'm on where a lot of financially savvy folks are discussing this. Maybe some good reading if one is considering jumping in. https://www.early-retirement.org/forums/f28/the-i-bond-thread-113668.html

I like that this metal M&P platform is offered in 10mm. I wish however it was available in a 4" model as the Tupperware version is.

FedEx has had the policy in for sometime now. This a change for UPS.

Not anymore. That's my point. UPS, like FedEx, will no longer accept a firearm from a non-FFL. A manufacturer providing a shipping label to an individual is no longer a thing as none of the carriers will accept the firearm from the individual.

"UPS has changed its policies. Like FedEx, UPS will now *ONLY* accept firearm shipments from FFLs. An unlicensed person can no longer ship a handgun without the services of a FFL. An unlicensed person may still ship a long gun to a FFL in any state or to another unlicensed person in the *same state* via U.S. Postal Service (USPS/"mail"), but not via UPS or FedEx. An unlicensed person may not ship handguns via U.S. Postal Service." So with FedEx not accepting firearms except from an FFL and now UPS adopting the same policy, and with handguns unable to go via USPS, will manufacturers somehow make right the costs the consumer will be paying in the way of FFL charges to ship and then once again receive a defective firearm? Seems like FFL's will capitalize on this new revenue stream. FFL charges could easily add up to another $100 just to send off and receive back the defective gun. Thoughts?

Hipower, as you try out various 9mm handguns I'd be curious of your feedback when you get around to trying the IWI Masada. I'd like to know the pros/cons compared to all the other similarly priced competitors you have experience with.

A couple of things I keep in my kit are aspirin and diphenhydramine (Benadryl) in both capsule and liquid form (Zzzquil) If myself or someone with me is having cardiac symptoms indicative of aspirin administration, it's good to have that at my fingertips. Diphenhydramine for an allergic reaction. I'm also a big fan of the Israeli bandage. A great way to secure a trauma pad anywhere on the torso and larger limbs.

Amazing how an AR-15 in the hands of a regular citizen is an "assault rifle" but as soon as the same gun is placed in the hands of a police officer it becomes a "patrol carbine."

Another wishful bit of firearm legislation I would like to see in Tennessee, ironically also as is the case in Florida, is preemption with regard to where a firearm can be discharged. In Florida, State statute makes clear that a firearm may be discharged on one's private property regardless of how small or how large the property is so long as the shooting is done safely without negligence. Granted, safely and without negligence is subjective; however, a municipality such as a city or county cannot make their own rules dictating anything different than what the State allows. A city cannot write their own ordinance stating "No discharge in city limits" or "No gunfire after sunset" or likewise. I see so many posts here asking "may I fire my gun on my property here or there?" It shouldn't matter where one resides so long as one is on their own property and the bullets are not leaving that property.

From 100 yards to 1250 yards I enjoy what I can do with 6.5 Creedmoor. I'm only punching paper or hitting steel, but the fast, flat shooting bullet has made me appear to be a better shooter than I am.