 Tpayne1982
TGO Benefactor
Posts

4

Joined

Last visited

Feedback

0%
About Tpayne1982

Profile Information
Location
Gender
Interests

Huntng, Shooting,Metal detecting

Occupation
Miscellaneous
Handgun Carry Permit
Law Enforcement
Military
NRA
Carry Weapon #1
Tpayne1982's Achievements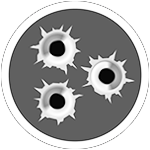 Just Getting Started (2/5)
Scatman I'm sorry to hear that. I would hate to loose a firearm that was my late dads especially if it was a weapon he served with.

No I'm sorry I purchased the gun "as is" never expecting to sell the firearm.

I'm located in van buren county. I'm more interested in selling but what do you have in mind as a trade.

I have a Beretta M9 Commercial in 9mm. It is a exact clone of the military issue Beretta M9 that was in service for so many years. Gun is in good/great condition and was produced in 2013 per Beretta which was the first year production for the M9 Commercial. It will come with (1) 15 round magazine. Just to be clear this is not a 92 series pistol. It has a completely different series serial number and is stamped with ASSY number. Asking $550 obo. They are typically closer to $800 if you can find one in stock.

I have a BCM 16 Reece rifle mid length gas system. I've owned it now 4 years or so. It has always threw and 4 to 430 ejection pattern. The only thing j have done to it recently was put a surefire warcomp as a muzzle device and worked great. I took it off about a week ago and reinstalled the BCM Mod o muzzle device back on it. It suddenly starting throwing a 2 to 230 ejection. I changed the buffer spring to make sure it wasn't getting weak and then added a H2 buffer that was 11 grams heavier and sane thing. Also, noticed today some pretty noticeable ejector marks on the head stamp. Any suggestion on what could could cause this. Field stripped the gun done through cleaning checked gas tube and gas block nothing seems really out of place. Any help would be appreciated.

Looking to see if anyone out there may be interested in trading. I have a EoTech XPS works great have original case. Looking for a aimpoint red dot. A T1 or T2 or one of the later comp models preferably. I have a little boot depending on what it is. Thanks.

Well right now I have some free time. Where are you located?

ICOTECH GC300 The Reaper predator call. Good call i just moved on to something else. Asking $50 obo.

PNever opened box of Speer 124grain TMJ 600 count. Asking $145 obo. Just to clarify this is just reloading component. Someone will still have to put in a little work before the fun begins.

I have a brand new Carlson Heavyweight TSS .675 choke and tool for the 12 gauge Mossberg M835 and M935. The .675 gave the most consistent and tightest patterns of the other choke variants. Asking $40 obo

I have a Brand new in the package set of Leupold STD/2 piece base+rings Medium rings Matte finish. Just don't need them and there taking up space. Asking $45 obo.

I have a New Carlson Heavyweight TSS .675 choke tube for the Mossberg M835 and M935. Its never been in a gun I bought it new and then sold the gun. This choke was the one that produced the most consistent patterns out of the other TSS variants. The choke may interchange with other shotguns but you will need to know that. Asking $40 obo.

Are you looking specifically for bullion? Are you interested in coin silver and scrap jewelry.

Spike's Tactical M4 flat top upper receiver, Machined from a 7075 T6 Mil-Spec Forging with Mil-Spec Type III Hard coat Anodized finish, T-markings, Spike's logo and M4 feed ramps. Barrel is certified MIL-B-11595E CMV. Bolt & barrel are HPT/MPI tested, M4 barrel extension, Chrome chamber and bore, 5.56mm Nato chamber, 1:7 Twist, Magnetic particle testing on every barrel, Phosphate finish. Lightweight (Pencil) Profile with Mid-length gas system. Barrel is Phosphate finished under the .625 F marked A2 front sight base. The M16 carriers are Chrome lined with a Mil-Spec phosphate finish. Forged Mil-Spec carrier key, Chrome lined, attached with Grade 8 hardware and Properly staked. HP/MP Tested Bolt, Each extractor is fitted with a Mil-Spec black insert and Mil-Spec Viton o-ring. Magpul MOE heat shield lined black handguards. Pinned Spike's Tactical DyanComp Muzzle Break with a BCM charging handle. There has been approximately 120 rounds put through the upper.