Posts

102

Joined

Last visited

Feedback

100%
Profile Information
Location
Gender
Interests

Preparing for social chaos

Occupation

Happily retired from law enforcement (MNPD).
Miscellaneous
Handgun Carry Permit
Law Enforcement
Military
NRA
Carry Weapon #1
Carry Weapon #2
Recent Profile Visitors
The recent visitors block is disabled and is not being shown to other users.
mikadosoft's Achievements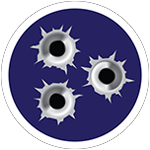 Established Contributor (3/5)
I give you 20 .44 black powder lead balls. Message me and we'll work out a meet. I'm in Antioch. I've very busy until Tuesday though.

Do you need balls or will a hunk of pure lead work? John

Here's a picture of the Starline 45LC BLANK brass. The flash hole is oversized so Starline says its not to use for ammunition.

Thank you for the information. I've never shot competition.

I am reloading some 45LC for a friend. He gave me 250 .45LC casings (I assume he bought somewhere). 100 of the casings I conside culls because they are either Starline ".45LC BLANK" or have these strange cuts in the rim of the casing. I'd rather be safe than sorry reloading these cases. Anybody ever seen this before and know what or why it is like this? Thank you.

Disregard. Got off ebay. Please delete.

I have 2 sets of RCBS .44mag/spcl dies. A friend wants me to reload .45 Long Colt for him. I'd like to trade a set of .44 dies for 45LC if someone has a spare set they dont use. Thank you

Mine are not for sale!!! But... I have a CZ P-09, P-07, Cajunized 75B, Cajunized SP-01 Phantom, and a SP-01 (my EDC). If you can wait a week, you can try them before you buy something you may not like (your ammo, of course). Obviously I like CZs. I live 2 miles from the Stones River Gun Range on Hobson Pike. Its only open on Fri, Sat and Sundays. I plan on going next week to try and sight in my new PSA Dagger.

Wish you were closer to Nashville. Thats a great deal, just for the mags. GLWS

The $200 is waived for the 120 days. I'm registering everything I can.