Posts

49

Joined

Last visited

Days Won

3

Feedback

100%
Profile Information
Location
Gender
Interests

Firearms, Metallurgy, Reading, Submarines, Biblical Studies

Occupation

Aerospace; Repair Development Engineering
Miscellaneous
Handgun Carry Permit
Law Enforcement
Military
NRA
Carry Weapon #1
Carry Weapon #2
JD_Shellnut's Achievements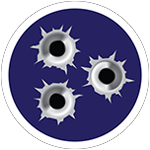 Established Contributor (3/5)
I've heard circumcision helps with that. Man, that's just UNFAIR…yours has a sight post on it!? No wonder I'm always pissing on the rim with mine!

You're about 200 miles closer than the first man, with about 200 miles to go. It's Murphy's Law. Nearly everything that shows up on here that I want is exactly the same way.

Wellsir I'd certainly sell it all to ya if ya did! Pls let me know if this changes. (then again, if mammaw had balls she'd be papaw)

It's hotter'n a blistered peter in a wool sock

A small part of me just died.

If it happens, so be it. I'll adhere to it just like I do speed limits and my doctor's advice. Those selfsame citizens that think themselves "awoken" are oblivious of the fact that they're a weeklong power outage away from burning their cities to the ground. What irony. I've lived to see the day where "awake" people actually couldn't be more asleep if they swallowed a whole bottle of Ambien and washed it down with a big jug of NyQuil.

Hello, self. This is your alter-ego speaking. What's the deal with your previous post? Why on Earth would you post those foolish, uninteresting links? I mean, what's so uncommon about a group of modern Islamic militants stumbling across a forgotten cache of 5000 perfectly mint, Nazi MP44s? I mean, that's almost as common as someone responding to their own post! You big oaf you!

Hey there neighbor! I can't be positive, but if there's anywhere that would around these parts, it would be Tennessee Silencer in Seymour. The road that takes you there is a bit hairy, but it's very much worth the visit. You can have some serious fun there…I've seen people slinging lead there from some of the wildest weaponry that I've ever witnessed…give them a try. Even if I'm wrong about the tannerite, I can assure you it'll be worth it. https://www.facebook.com/TennesseeSilencer/?ref=page_internal

……….and then there was THIS… Hey…along the same lines as above…anyone here like apples? Yes? Then hows about THESE FRIGGIN' APPLES <hint> anyone else ever scratch their heads about a decade ago when photographs began surfacing of Syrian jihadis armed with vintage STG44s, and Kar98s with modern optics duct taped to them? I remember thinking it was some kind of joke….nope. That was REAL! See for yourself - try the links and be stupefied (and very covetous, if you're anything like me)

please hear me out on this… As ashamed as I am at the fact that I'm quoting myself here…it's only to call attention to a bit of an oversight on my part. I am guilty of never clicking links to videos; when given the choice of text or video, I will choose text 100% of the time. Since this is my first experience with being a part of an online community, I find myself with a bit of a learning curve. Several hours after starting this topic, it dawned on me that I had included the above link along with the body of the corresponding article without bothering to make sure the video matched the transcription! Again, because I simply comprehend the written word better than I'm able to glean ideas from videos…. …or so I thought, that is! I was reminded today of the power of the spoken word, especially when coming from the mouth of a master debater….I mean a cunning linguist…seasoned politician! This will probably be the only time I ever say this, but I think you all should watch this man deliver these words via the video then, if interested, read the transcription that I included. This is powerful stuff. Please y'all, let's talk about what this means, together. CLICK HERE AND JUST LISTEN TO THIS MAN TELL THEM HOW IT IS!!!

My heavens but you're full of surprises, Fujimo! That is an exquisite piece, sir! PS Oh, on a completely unrelated note, is there anyone out there that can loan me $1486.43?

I apologize - I know it's a long post but it's really rich. I beg everyone who reads these words to at least read the spaced-over section which contains an absolutely brilliant monologue. He makes the very points that all of us have been pointing out for so long. I have a challenge for anyone interested. Try your best to honestly play the role of devils advocate as you read his words and see what kind of rebuttal you come up with. I'm being serious. I can come up with nothing (other than sarcasm) that can support the contrary position. PS I wish to thank Ronald_55 for being the impetus that allowed this glimmer of hope to be presented. It was his recent post about the rescue of a WW2 Sturmgewehr that led me to this material. Lord, why couldn't it have been me that this lady brought that beautiful weapon to? I know one thing, if I had a job like the man in that story, I'd carry one hell of a large lunchbox!!!