 Posts

19

Joined

Last visited

Feedback

100%
Profile Information
Location
Gender
Occupation
Miscellaneous
Handgun Carry Permit
Law Enforcement
Military
NRA
Carry Weapon #1
Carry Weapon #2
Recent Profile Visitors
The recent visitors block is disabled and is not being shown to other users.
Pups37110's Achievements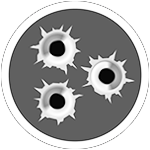 Just Getting Started (2/5)
What all's available locally: cci sv, cci blazer, cci mini mag, Aguilar 40gr rn, armscor hv and sv, Winchester SuperX. But mostly Federal Automatch since it shoots fine and is the cheapest. Did just buy some Wolf Match Extra, so hopefully can try that out soon.

I occasionally carry the SC. Reliable but is a bit chonky. I have the Taurus standard tx22 as well as the competition model. The standard is my favorite pistol, fun and only 2 malfunctions in over 2000 rounds.

https://www.recoilgunworks.com/shop/springfield-armory-sa35-9mm-pistol-40561 Don't know if links are allowed. (Please remove if not but looks like there is still interest in the gun so thought I'd share. I have no financial interest.) Saw this posted on reddit.

I just saw that (not that particular video, but another one) and I'm excited. But: 1)threaded barrel ADAPTER (like the standard TX22) 2) dryfire safe (like the TX22) At MSRP of ~$400 (a bit higher than the TX22) so I feel like they're trying to catch up to the tx22. The p322 magazine capacity is a bit higher but I'm a little leery of any brand new Sigs at this point. I have the standard tx22, which eats everything (there's only been 1 malfunction in 1600 rds), and I *just* bought the TX22 Competition SCR so I'll wait until all of the bugs have been worked out with this new Sig before considering buying it.

Thanks Ed. I haven't had any issues since that first day but I'll keep an eye on it.

115gr Winchester white box, but I don't think it's the ammo. The 2 misfired rounds shot fine from 2 other guns.

I got a G3C for a good price during Black Friday and have put about 300 rounds through it. Had 2 malfunctions on the first day (light primers strikes that the touted second strike capability still failed to fire) but it's been flawless since. Yes, 300rds aren't a lot but ammo is expensive. It runs fmj and jhp just fine. I actually like the ergonomics quite a bit - I have small hands.

2 LGSs here both charge $25 for the first firearm, then $10 for each additional one, on the same 4733. On top of the one $10 background fee.

Could stop by Burgess Falls while you're near Cookeville. Then have dinner at Foglight Foodhouse while at Rock Island.

I like Caniks too and am tempted but... 1) I'm not a lefty and 2) similarly to the OP, I'm afraid it wouldn't get as much use as I'd like. But I'm still eyeing it. ETA: It's an excellent deal too.

In case you don't get takers, I found some at Foghouse Firearms (it's behind McDonalds) a couple days ago.