Posts

571

Joined

Last visited

Feedback

0%
Profile Information
Location
Gender
Interests

Guns, Jeeps, Airplanes, Ham radio

Occupation

Sign installation/repair, aspiring professional pilot
Miscellaneous
Handgun Carry Permit
Law Enforcement
Military
NRA
Carry Weapon #1
Carry Weapon #2
Recent Profile Visitors
The recent visitors block is disabled and is not being shown to other users.
hardknox00001's Achievements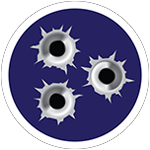 Established Contributor (3/5)
The sound quality is in the frequency response range as well as the quality of the parts. Minimum range I would look at is 8-23,000Hz. The 8 end is your bass end, and the lower the number, the better the bass. Once you figure your desired freq range, its all about reliability, and I always look to read a lot of Amazon reviews.

While looking at mowers myself, I've run across a spec I hadn't thought of. They have options for "powdered" gears or steel gears, the powdered made by the use of the sintering process. https://www.google.com/search?q=sintered+metal&rlz=1C1CHNU_enUS612US612&oq=sintered+metal&aqs=chrome..69i57j0l5.5008j0j8&sourceid=chrome&ie=UTF-8 Which did you get?

Just out of curiosity, are you going to power anything else but some lights? You can get 12 volt DC lights that will run off your automotive power.

All of the K-Marts are gone now around M'boro. The one in Smyrna shutdown at the end of summer. I haven't been to K-Mart in a good while either. Sorta quit going there when the sporting goods department was neutered.

I just renewed my wife's car and my pickup trucks plates, they never said one word about did I have insurance or not. I had no idea about this til I read thread just now.

Just out of curiosity, anybody want to share what they fly and their experiences? My brother in law got one for Christmas and it seemed pretty easy to fly. Since then, I have watched some youtube videos of some of the scenery they capture via drone and that looks cool. I have been eyeballing the DJI Standard 3 maybe to start but other recommendations in that price range or lower are welcome. Is that about all you can do is fly around filming stuff or what else can you do with them?

Back in the day, Craftsman tools had something. Now a days, you can get lifetime guarantee hand tools from about anybody. The instability and appearance of instability has me not shopping at Sears anymore. Don't want to buy something and have them go out and then have a problem with what I bought. While I was visiting my mom in ATL over New Years weekend, I went to a Sears, at Northlake Mall, to see what they looked like since it had been a good while since I've been in a Sears. It was depressing. The whole store looked to be a ghost town with the lack of merchandise. I looked at the tools specifically and came away depressed. I'm pretty much a Home Depot guy now or off the internet if I'm needing something tool wise.

I'm thinking my wife's car (2006 Nissan Altima with the 2.5L engine) is starting to lose the head gasket. Periodically, more than normal in my opinion, I am having to add antifreeze but see no evidence of a leak anywhere. It's parked in a garage here at the house and I've never seen a puddle of anything under it. Also, every once in a while, it runs a little rough at idle while in gear, say at a stop light. Not sure if that is related or not. I have never had to do anything to this car but routine maintenance so it's never been to any shop. Can somebody point me to a shop that is good and honest in the Murfreesboro, Lebanon, Cookeville area to take the car to for further diagnosis and possible repair? Doesn't have to be a Nissan dealer either, probably better if it isn't IMHO...

Ok, I was sorta thinking to stay away but I'm no expert. You guys are and I will heed your advice. Maybe if they go super cheap I'll get them to take apart and reload myself one day.

Don't know what the reason is for the auction (estate, relocating, etc.) but it is "home reloaded".

So I'm perusing an auction site that has a bunch of reloaded .45 and .223 among other sizes, and I got to wondering just how safe one considers buying reloads in this fashion. What say you?

As I am close to Smithville, what store are you talking about here and where is it?

I wouldn't care what they said, its my house and I'll run it as I see fit. If I don't tell em I have it and place it where it would take em a little to see it, they can just go pound sand.