Posts

695

Joined

Last visited

Feedback

0%
About Photoguy67

Miscellaneous
Handgun Carry Permit
Law Enforcement
Military
NRA
Carry Weapon #1
Carry Weapon #2

Springfield Armory 1911 .
Recent Profile Visitors
The recent visitors block is disabled and is not being shown to other users.
Photoguy67's Achievements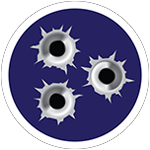 Established Contributor (3/5)
They will never go door to door. They will do it the same way as they did machine guns, ban or regulate them and then if and when you are found with them, prison time!

I am NOT an expert, but I think most 80% frames are 3rd gen. I could EASILY be wrong though.

Heck just a sign saying that it contains out of date chicken would work for me!!!

I found some at http://www.riverbankarmory.com/parts1.html but they are $700 each. towards the bottom.

https://www.victorianadventureenthusiast.com/index/bizarre-retro-body-armor/ according to this site, it's from Mechanix, Jan, 1959

that's really nice! Wish I had the funds.

I have not seen one, or heard of it honestly, but most nfa items are best ordered, very rarely found in stock.

300 meters. Basic training. Haven't found a range longer than that yet.

I can ONLY speak for myself, but I would take it. However, NO 9mm would ever replace a 1911 .45 in my book.

Those laws aren't there to reduce crime. We need truth in sentencing, not more laws. I think we agree in principle though!!

What I find insane is that ANY law is actually believed to reduce any crime.

I am NOT any form of expert, but it kinda looks staged with the unexploded ordinance.

There isn't much traffic anymore on cb's and what there is, is usually garbage which is a huge reason so many people are switching to ham radio. Legally a cb can only tranmit 5 watts, which is why most manufactures limit them to 4 watts. A ham radio (in most bands) is limited to 1500 watts. Handhelds are limited to 7 watts due to being used so close to the face and head, the eyes absorb transmitted radiation the fastest. So given your circumstances, I know you don't want ham radio, but it might serve you far better. Ultimatley the decision is yours and you only have to please yourself. Good luck with your choice and God Bless. Billy

Makes much more sense now! Thanks!