Posts

704

Joined

Last visited

Feedback

0%
About Photoguy67

Miscellaneous
Handgun Carry Permit
Law Enforcement
Military
NRA
Carry Weapon #1
Carry Weapon #2

Springfield Armory 1911 .
Recent Profile Visitors
The recent visitors block is disabled and is not being shown to other users.
Photoguy67's Achievements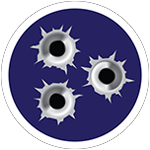 Established Contributor (3/5)
I would tend to agree with TennesseeCamper on this one, at least in middle tennessee are, the 2 meter repeaters are mostly very inactive.

Just asking, but why not just register it as an sbr? Then you can have any barrel you want on it.

Once it is properly registered, you can put any upper you want on it. Shorter, longer, other calibers etc... you just have to be able to return it to the registered configuration. ie, parts still owned by you. Not your immediate person.

Don't know why this is bothering me, but isn't the thompson smg an open bolt? So, is that just not ready to fire, or what?

I don't think most people adjust very much, I got mine so I could adjust between standard and suppressed, but honestly, still leave it alone once I found a good setting.

An honorable discharge dd-214 is all that is required for blue label?

Personally, legal or not, I am not going to carry an NFA item for self defense. Seems to open way too many cans of worms! Just my personal opinion.

#4 is incorrect, at them time of your passing, they can be passed on to a relative tax free.

Have to check with she who must be obeyed first, but I am in more than likely.

Sounds like fun. Try setting one up!

They will never go door to door. They will do it the same way as they did machine guns, ban or regulate them and then if and when you are found with them, prison time!

I am NOT an expert, but I think most 80% frames are 3rd gen. I could EASILY be wrong though.

Heck just a sign saying that it contains out of date chicken would work for me!!!

I found some at http://www.riverbankarmory.com/parts1.html but they are $700 each. towards the bottom.