Posts

10,931

Joined

Last visited

Days Won

17

Feedback

100%
Profile Information
Location
Gender
Interests

Golf, hiking, motorcycles

Occupation
Miscellaneous
Handgun Carry Permit
Law Enforcement
Military
NRA
Recent Profile Visitors
The recent visitors block is disabled and is not being shown to other users.
peejman's Achievements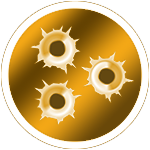 Postus Maximus (5/5)
2
Community Answers
So I've changed jobs and my commute is now much longer. I've started the Mars Hill podcasts and found them interesting so far, so thanks to @MacGyver and @Chucktshoes for those. I'll check out some of the other podcasts recommended here. Question... are you guys using an app to listen or just through a web browser? I use Chrome on my android phone and it just stops playing every 10-15 minutes. If I unlock my phone, it starts back up. I don't know why it does that, but it's annoying.

I'm not sure putting that kind of load on the forks is such a good idea. I've trailered my bikes plenty and always just stopped a few miles down the road the snug up the straps. There's no need to crank it down until the suspension is bottomed out, that's bad for the fork seals. I've also got a hitch hauler like that and strap it at the bars and passenger pegs. You've got to go slow when it's bumpy, it'll wobble around a bit.

Cool, i think that'll be fun to ride. You might find something in the rear subframe to hook a strap on. Not having passenger pegs takes away that easy spot to hook a strap.

Yes, EV owners pay a big registration fee instead of paying $0.26/ gal in tax.

Pretty much what @billmeek said. Most new cars arent getting suspension work until 150k or so. His still feels tight with 100k. Mechanical brakes get very little wear with regen. He said that's the biggest adjustment when switching to his wife's suv.... the suv doesn't slow itself down. His wife gets excited as you might guess.

Friend of mine has a Tesla with around 100k miles. Last we talked, his battery was at 91% efficiency. As mentioned, you don't have all the usual car maintenance, just tires. He gets about 20k miles from an $1000 set of tires. That sounds like a lot but total operating cost isn't bad without all the other maintenance.

My one and only experience at Bristol was similar. Two guys a few rows in front of us weren't Jeff Gordon fans. Every time Gordon would pass by, they'd stand up, give him the 1 finger salute and yell F U! That's about every 15 seconds at Bristol. After doing a couple hundred squats in the first hour (I was fairly impressed with their endurance) they got too tired and drunk to stand. I don't understand why anyone would pay good money to do that.

I've done that and it's really good. Time on the smoker is just for how much smoke flavor you want. I like stuff pretty smoky so I left it on there 3 or4 hours. Add the glaze and run over it with a torch to crust it. I had grand ideas to smoke a roast and a turkey breast, but been busy doing other stuff. The roast will go in the crock pot tomorrow morning. I haven't decided how I'll season it yet.

I get the point, but blaming the car is the same as blaming the gun.

Still praying for you guys and for the doctors to figure it out.

It's been a long time, but my recall is diesel goes in the ground at the base, not on the foliage. Any of the "brush killer" chemicals will knock it back, but it takes 1-2 weeks to start to see results and may take several applications.

They're busy making babies so they're eating more bugs than nectar now.

Then put the stock pipe back on....

Top end replacements on a 2 stroke are a fairly normal thing, they don't last forever. It does still happen on 4 strokes, but is much less common. If the mileage is relatively low, then its clearly been run hard and put up wet. And yes, dirt frankenbikes are pretty common as well. I think your best bet is to find one that was used as a stepping stone to something bigger. Don't take that as an insult... lots of dirt riders think horsepower is a substitute for skill.