Posts

10,813

Joined

Last visited

Days Won

17

Feedback

100%
Profile Information
Location
Gender
Interests

Golf, hiking, motorcycles

Occupation
Miscellaneous
Handgun Carry Permit
Law Enforcement
Military
NRA
Recent Profile Visitors
The recent visitors block is disabled and is not being shown to other users.
peejman's Achievements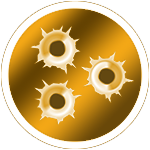 Postus Maximus (5/5)
2
Community Answers
I'll add.... basic household skills or what we called chores.... laundry, cooking, cleaning, ironing, caring for critters, trash disposal, simple organizing, .... all the things I can't get my teenager to do without threat of bodily harm.

Verbal communication skills. They need the confidence and vocabulary to adequately communicate clearly and with tact. The ability to listen, process what they heard, and respond appropriately. Whether asking or answering, with adult or another child. The value of hard work, and the satisfaction of a job well done. Both physical work of sports or building/fixing things, and mental work of school subjects. Work seems less like drudgery when they can see the goal/end game.

2 Valkyries.... with 12 carburetors between them. Friend of mine has one with about 100k, runs like a top.

Unfit to cook on how? Cracked?

It would be Interesting to know if gangs have begun to infiltrate the police. Taking over institutions from within seems to be the new way. All I know is there's a lot of people who need Jesus in their heart.

That's what I expected since you said they were inexpensive. In that case, a normal knife sharpener should work fine. The only problem is the coating on the blade will load up a stone or diamond really quickly so you need to be careful not to get into the coating. Else you spend more time cleaning the stones than sharpening the blade.

Are you sure they're ceramic? You can't sharpen ceramic knives with any normal sharpening system.

I agree, Just perhaps not enormous and outdated pressurized water reactor plants.

The best blasting cabinet you can get is someone else's. As mentioned, it takes a huge compressor to run one effectively, they're big, and really messy. That said, the media won't hurt your critters.

That looks better. Hard to tell how it really looks in a few pictures. A couple straps on either end would help too. And I agree with them on the tools... the tools you get to buy are the payback for DIY home projects.

It's against the law to possess raptor feathers without a permit. Hawks, owls, falcons, eagles, etc.

They get so focused on their prey that they don't see anything else. Target fixation at its finest.

I would definitely put something much longer under the HVAC duct to support it over a greater length. If there ls enough pressure to crush the dryer vent pipe, it'll do the same to the HVAC duct over time. Maybe a 24" strip of 1/2" plywood, something that will flex some. The fake return vent is a neat idea and it'll confuse the crap out of the next home inspector.

Do the magnets have a coating to prevent damaging the finish?