Posts

10,984

Joined

Last visited

Days Won

17

Feedback

100%
Profile Information
Location
Gender
Interests

Golf, hiking, motorcycles

Occupation
Miscellaneous
Handgun Carry Permit
Law Enforcement
Military
NRA
Recent Profile Visitors
The recent visitors block is disabled and is not being shown to other users.
peejman's Achievements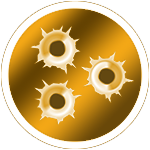 Postus Maximus (5/5)
2
Community Answers
Anywhere you can find a place to park. Good luck.

Just use old fashioned mouse/rat spring traps baited with peanut butter. I've caught lots of mice and several rats with them. Walmart and any hardware store has them. There's several versions and manufacturers, but they all make the critters dead. They're cheap, easy, and effective. Glue traps catch other things you might not want to catch. Poison tends to flow upwards and kill the good critters that eat the rodents.

Is it a 5 day/week normal daycare or is it less than that? I ask because our church has a pre-school on site. But since it only meets 4 days/week, it's technically not classified as a "school" and so the school gun laws do not apply.

This was on our dorm room wall in college....

Dad and I built a bunch of wall shelves and a work bench in my garage before we moved in. It's way easier before it's full of stuff. I can assure you the garage will be full of stuff (not cars) for a while after you move. My bench is similar to David's except I used cabinet drawers under the counter top. I got the cheap white stuff at Lowes and it works fine. It's reinforced with plywood under the counter top.

Thanks for providing this community. I also read a lot more than I post these days.

Try putting some coyote urine around where you park the vehicles. Or just go pee there yourself.

We've had bird feeders my whole life, I really enjoy watching them. I feed sunflower and suet. In the last last few years I've slowed down how much seed I put out when natural food is plentiful so the birds contribute more to the cycle. For example, my feeders have been empty for about a month now. When it dries up or gets cold, I'll pick back up feeding. It only takes a day or two for the birds to discover I've refilled the feeders.

Beltman here as well. Worn the same belt daily for maybe 12 years. Its got some wear but still works fine.

Us too. Chased each other around on bicycles. Ever tried to run a pump air rifle while riding a bike?

Wow. No BB guns in the back yard in Nashville. That's pretty crappy. Though I'd guess (hope) you'd have to find a cop in the middle of a really bad day to get anything more than a lecture about it.

Reminder that transporting wildlife without a permit is also illegal. A big boy air rifle will kill them just fine and isn't a firearm. Or toss the trap in a big trash can full of water.

True, but I'm guessing Burchett isn't on the "need to know" list. He wouldn't be leading the investigation if he was. But the people who know can't acknowledge what a waste of time and money this is. Just like the Navy/CIA couldn't acknowledge that they knew what happened to the Titan submersible moments after it happened.

That's a lot better than the watered-down, flavored, froufrou vodka crap they sell the tourists.