Posts

10,660

Joined

Last visited

Days Won

17

Feedback

100%
Profile Information
Location
Gender
Interests

Golf, hiking, motorcycles

Occupation
Miscellaneous
Handgun Carry Permit
Law Enforcement
Military
NRA
Recent Profile Visitors
The recent visitors block is disabled and is not being shown to other users.
peejman's Achievements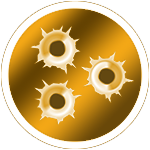 Postus Maximus (5/5)
2
Community Answers
Either that's posed or his spotter isn't going to be around long.

And college students. We couldn't have a toaster oven in the dorms, but we could have a toaster.

Planted a bunch of seedlings today.... sweet peppers, bell peppers, zucchini, yellow squash, spaghetti squash, 6 or 8 different types of tomatoes, couple pumpkins, cucumbers, ... plus a couple kinds of beans and peas. I think that's it. Still got hot peppers and brussle sprouts and maybe a couple other things that will go in pots tomorrow.

Something passed through and decimated the critters around our house. We had 4 bullfrogs in out fountain in the front, they're all gone. We found one beheaded body nearby. Then I found a beheaded rabbit in our back flowerbed. I'm glad to be rid of the rabbit, but i liked the frogs since they eat bugs. My wife suspects a neighbor's cat.

Movie set from the '70's?

If you're in a situation where $50 or $100 either way is gonna make or break your budget, it's time to reevaluate your priorities.

Taco bell for under $1? Not anymore...

I need to get my garden tilled so we can plant the seedlings she's grown. I'm having some trouble coming up with a tiller. Apparently it's a popular item at the rental places this week.

I have been looking for quite a while, but I'm being picky. No bites yet.

I've been salaried exempt my entire 20+ year career. I've never gotten a nickel in overtime. In that time, I've gotten exactly 1 annual merit increase that was more than inflation that year, and that was a long time ago. The other 2 salary increases have been via changing jobs. The only 40 hr weeks I've ever put in the book were vacations. 50 is generally considered the minimum, so I work to a 25% pay cut most weeks. Years ago I was told that our bonus was supposed to cover all the extra hours. I did the math once and that came to $1.87/hr. Now that I have kids, I'm exceptionally unmotivated to do anything over and above. Theres no promotion, bonus, comp time, professional development, or overtime on the table. And they wonder why they've had a hard time filling a couple empty slots.

Looks like a Browning 1917 to me.

Holy smokes, that's awesome! 20 years with my employer nets you a logo'd soft cooler lunchbox thing. Your boss drops it at your desk when you're on vacation. 6 months after the actual service anniversary.