Posts

1,113

Joined

Last visited

Days Won

5

Feedback

100%
About bubbadavis

Profile Information
Location
Gender
Occupation
Miscellaneous
Handgun Carry Permit
Law Enforcement
Military
NRA
Carry Weapon #1
Carry Weapon #2
Recent Profile Visitors
The recent visitors block is disabled and is not being shown to other users.
bubbadavis's Achievements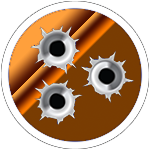 Prolific Contributor (4/5)
I drove by last weekend on another errand and noticed the signs were gone and a note on the door. It might make a nice store front for a knife sharpening and range business...

Plaxico Burress https://en.wikipedia.org/wiki/Plaxico_Burress When I taught carry permit classes years ago, this was my go to "don't do this" example.

Definitely lifting her up in prayer. She can beat this!

I wish I still had my C64. I went straight to a 286 in the PC world when I went to college. I learned to program on the C64 (BASIC and assembly) which helped setup my career path. I absolutely fall into the nerd category myself.

What a bunch of younguns... My first modem was 300 baud. It was just slightly better than two dixie cups and a string!

This pretty much applies to all politicians, IMO.

I think the mini 14 was exempt from the '94 ban. Wikipedia (I know, what a trustworthy source ) agrees: https://en.wikipedia.org/wiki/Federal_Assault_Weapons_Ban. I guess the mini 14 wasn't scary enough to be banned - or politics came into play...

Still here... Does this just need to head to gunbroker? Guess no gunbroker needed - sale pending

My Dr (before he retired) used to ask what I was carrying so he could appropriately 'adjust' what the scales reported in my records. We spent significant time talking guns and hunting on every office visit.

I love this analogy! Everyone pushing 'smart gun' technology lives in a fantasy land; they always want to look at things from the happy path. Real life happens and anything I need in a life or death situation needs to be reliable.

I really, really wish the poll had a "I don't trust any national news media" option. I tend to take the "don't trust but research and verify" on any news story. IMO, all the national news have shifted to trying for emotional responses rather than just presenting facts.

I've been a TFA life member for years. If you have (or had) a TN HCP, they were involved in getting the relevant laws passed. They are definitely a friend of all TN gun owners (pun intended ).

I'm impressed you thought we might know more than the all knowing Google.

I don't have any specific recommendations for east TN. When my wife and I moved back to middle TN, we had trouble finding a rental house. Every house we found was either already spoken or had multiple potential tenants. We ended up having our realtor setup a daily email from MLS on rental properties. We managed to snag a rental house before it hit zillow or realtracs. It probably helped that he was the realtor who sold our home in Nashville and we already talked to about buying once we got back and settled; he did end up selling us our current house in Mt. Juliet. If you know of a good realtor in the area, they may be able to help. Good luck!

FYI, the images aren't showing up for me. Of course, everyone should know what a M9 looks like!