Posts

5,986

Joined

Last visited

Days Won

40

Feedback

100%
About btq96r

Miscellaneous
Handgun Carry Permit
Law Enforcement
Military
NRA
btq96r's Achievements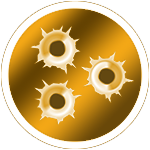 Postus Maximus (5/5)
Very cool. Thanks for sharing. If anyone needs me, I'm gonna time travel and go pick up some of that 9mm at $0.09 per round.

So, less product needing to be moved because the cost of transport has busted the margins (presumably). That's a sign for sure.

What lead to the huge drop in declined loads, was it the supply (more drivers and trucks available) or demand (loads being requested is also way down)?

I'm set....and have a great story to share. https://nashvillemobilemechanic.co/ The guy who runs this service (one man shop) was able to come directly to my location, get in my garage, because his service vehicle is a Ford Ranger kitted out as a mobile toolbox. Where AAA and Firestone couldn't meet the clearance of my garage, this guy saved the day (or at least kept me from pushing the vehicle with someone steering it in neutral out into the street). Super friendly, and was able to swap in a new battery for me no problem. I 'm happy to put money from my pocket into his business account for the services rendered, and glad I found him. I love this kind of entrepreneurial spirit in striking out solo and putting in the work with his own two hands. Says he's staying pretty busy, which I can see in a booming Nashville Metro Area. Despite all my feelings of woe about the economy at large, I think this guy will stay in good shape come what may. Truck is humming along. He said the alternator and everything else he looked at while changing the battery are good to go. Time to get back to work. Thanks again to all for the knowledge you shared.

12

Starting to have my gut get some confirmation about a recession, even if economists still need to put 2 and 2 together. It's one thing when big tech stocks take a body blow. They have wide swings up and down that aren't abnormal, and they were insanely overvalued these last few years as safe places turned into tar pits for good returns. Seeing them fall is a painful but natural result of the current monetary policy. And aside from Amazon, they don't give a good picture of the economy that's centered around moving product. Walmart, Target, Dollar Tree, Dollar General, Tractor Supply Company...they all got pasted after posting their earnings for Q1. Easy to Google half a hundred articles offering analysis. But I simplify things and look at these companies (and others like them) to think about the spending and consumption habits of everyday people. When these companies have issues, we're not circulating product from producer, to retailer, to consumer as we should be. Like your vascular system, a healthy flow is needed for the body to function. These companies should be able to post steady income over time in normal conditions if the business is being run properly. But normal was so 2019. Their quarterly postings show that the supply chain crunch is still around, the labor market continues to be out of whack, and inflation has become the walls closing in on both companies and consumers alike. When consumers are squeezed and the price elasticity of supply gets funky, recessions happen while companies figure out how to adjust. Economists and government tend to lag in recognizing this while pouring over data. I still continue to think we're in the unrealized/unannounced phase of a recession. Maybe sooner or later someone in a suit at a podium on TV will tell us what truckers, warehouse workers, and regional managers are seeing in real time now.

Not yet. Still trying to peg down a mobile battery replacement service (Firestone's vehicle is too large to clear the entry for the garage. If I can't find one, I'll ask a friend to give me a lift to AutoZone, get what I need, and figure out how to swap it myself. No critters in play. I'm in a pretty urban area where my apartment building is literally the block. Never seen anything with four legs aside from a dog on a leash in the garage.

Thanks for the input everyone. Since I can't even remember when the current battery was put in, I'm going to get it changed out. Have a mobile appointment coming tomorrow for that. I'm about due for an oil change and an AC recharge, so I'll also ask them to check out the terminal clamps as well. Appreciate everyone helping out a guy who's an idiot when it comes to all things under the hood.

Went the weekend without driving it. Tried to head to the office Monday afternoon and realized it wasn't starting. Guessing Advance or Auto Zone need me to get the truck to them for the test?

@10-Ring& @Erik88fixed the video.

Gents, I know squat about vehicles except how to drive them and that gas is required. Can anyone tell me what this problem likely is? I tried jumping the battery from a portable pack and from a friend's vehicle with cables. No dice. It's currently in my apartment garage so if I need to get it to the shop, that's gonna be fun.

Are you tracking that Instagram has women, guns, food, and things actually worth looking at/watching being posted on there?

I always advise folks to get in when they can, and not try to time things. If nothing else, it's just simpler and really doesn't show much difference over long periods (like decades worth). But that chart is really great for reminding us there isn't much that's new, just shades of repeating themes. Think of how bad it looked in each of those years, and what would have happened for someone who panicked.

Cute kid. Surely doesn't get that from you.

It's a double edged sword. I'm with you that this is the right kind of work...going after actual criminal activity in firearms procurement. But the examples will be used to try and close the "private seller" exemption/loophole.

My father was a long haul truck driver for over 30 years. He wasn't a Wall Street wizard, nor had the know how to take his view into any kind of stock strategy...but he knew when things were working well enough, and when things were a mess. If there is a canary in the coal mine on the health of the US economy, it's the trucking industry. A database to amalgamate enough data from the industry would yield an understanding into a substantial size of the economy and forecasting recessions would get a helluva lot easier. You could even drill down into specific sectors with enough data points.