Posts

6,065

Joined

Last visited

Days Won

40

Feedback

100%
About btq96r

Miscellaneous
Handgun Carry Permit
Law Enforcement
Military
NRA
btq96r's Achievements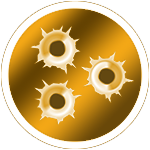 Postus Maximus (5/5)
Keep waiting. I doubt Aaron Rodgers wants to be in the same Hall of Fame class as Tom Brady. He'll probably do one more year so he can be the top of the 2029 class after today's news.

Haven't watched it yet, but will sometime this weekend. I feel compelled to bear witness in a strange way. We'll continue to have the conversation in America about what people feel when they see a cop...their rights and safety being protected, or a danger to their liberties and person. Would that these five officers didn't give us more to consider the worse of that answer. Hoping rage doesn't win the next few nights. The family of the victim certainly made their appeal for catharsis without the need for fire and blood.

Rep. Gaetz didn't file this thinking it was anything other than a press release.

Make sure you tell the manager, or even the owner if you have their contact info. It's perfectly legit for a business to want to establish a customer database for various reasons, but a gun store especially should know that is an iffy thing with parts of their customer base. If it makes you take your business online or elsewhere in town, that's a data point they should have as well. Sorry to hear this about Nashville Armory. I'm a Royal Range guy, but had a positive experience for my visits to Nashville Armory.

The Federal Register is a publication of record across the government. Once this rule is published, it enforceable by law. That is until it gets tied up in court (which should happen soon enough). Back in June 2021 this rule was proposed and opened to public comment. So ATF actually slow rolled it over a year and a half when it could have taken about a third of that time.

This is a great point. We had to epic playoff games back to back. The entertainment value of NYE was amazing. The whole college season was a resounding success as well. It was a bit disappointing to anyone not a Georgia fan because the championship wasn't good TV, but that was a blip otherwise phenomenal season we should appreciate.

The breakthroughs in nuclear fusion are what has me thinking that EVs are not as impossible as we thought. I don't think it'll be on the current timeline, even as an intermediate step, the battery capacity and production cost of an EV are getting better every year. People keep thinking about the here and now and not how far we'll be down the line. We've got more EVs out on the road than people believed would be practical 5 years ago. Imagine 5 years from now, 10, ect. Industry wouldn't be getting behind this, or letting the government force things unless they felt it was worth the time and investment, or they had the ability to alter the mandate as needs dictate.

A sports book is a crazy fun place to watch a big game. Even the less than big games can be fun if it's the only one on at the time. Plus you know anyone betting big enough to be emotionally swooned on Thursday Night Football is a diehard gambler.

People can talk about how gold and silver protect value against inflation, and that may be true on paper. Have we ever had a period in modern memory where attempts to convert gold and silver to transactional currency happened en masse for the perceived value? The GFC in 2008 and COVID in 2020 maybe gave us some examples of people trying to redeem gold and silver for cash? I'm not trying to be facetious, just asking a question. I keep enough knowledge to opine on stocks and legal tender, but don't really understand the value of precious metals as anything other than the hedge as a theory. With the topic of this thread being where is a local dealer for gold and silver, I wonder how much of a barter system really exists now, let alone in a time of crisis. You can look up the exchange rate of gold and silver to the USD, but nothing is guaranteed on the availability of a buyer or the price from what I understand. It would be a classic free market transaction without any price controls. Gold is real pretty to look at, and a friend gifted me a special run 35yr old gold coin from the West Point mint over the holidays which was extremely generous, so my interest has recently been piqued some. But if I'm looking to have funds that can survive the worst to come, give ma a money market account tied to treasury securities and US Government securities. The yield may not beat inflation (especially currently), but it's safe as can be, and I know I'll have the value in cash hit my account in 2-3 business days.

Did you go to the sports book to watch?

I hate that a family lost someone when they should have been celebrating together. There's just nothing to soothe that. The fine line between keeping society civil and protecting your own life is murky sometimes. I don't want to see the San Francisco scenario. But I also would never say retail stores meet the market for risking your life over. Your family, friends, and country are worth dying for... inventory isn't. Even if your preferred measure of justice is served, there is nothing good in this.

The weather was really bad for two, maybe three days. And by really bad, I mean so far out of variance with norms that it taxed the system too much. Is the grid really supposed to be configured to handle 2 bad days out of 365? It's reasonable to talk about what's being done to handle each new subdivision or factory and warehouse going up. But I don't think we're in a death spiral with infrastructure. It was just a statistically unlikely few days.

Not as much as I used to. That's not anything against the site or folks, life and work are just busier and more tiring than they used to be.

I'm more of a 1920s through the Gotti years gangsterphile. Yeah I saw they bumped this expanded playoff up. It'll mean more consequential games for less relevant teams. The SEC and to a lesser extent Big10 will still dominate it to the tune of about half the field between the two. They'll still be well positioned to breakaway if they see it as the right move. Expanding the field was done for more money, but also to try and keep them in the fold I think. Doesn't strike me as a coincidence the CFP had such a push to get the start date moved to the left so the games played under of the expansion of the top two conferences counted for it.