Posts

4,311

Joined

Last visited

Days Won

81

Feedback

100%
About Grayfox54

Profile Information
Location
Gender
Occupation
Miscellaneous
Handgun Carry Permit
Law Enforcement
Military
NRA
Grayfox54's Achievements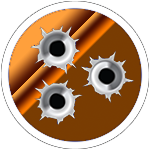 Prolific Contributor (4/5)
If you are a terrorist, especially one who hates Christians and the biggest Christian holiday of the year is coming up, why would you not target a place where you know exactly when and where a large group of your enemy will be gathered? Jesus may love you, but he can't stop a bullet.

Why does it have to be a choice? I got all day to do both.

I haven't seen so many people this happy that someone died since Micheal Jackson.

The long gun is usually in the car and readily accessible. But if long gun carry becomes law, I can easily see the ganstas carrying them around the neighborhood just to intimidate the locals. So I have mixed feelings on the matter.

Surveys are easy to rig. Its all about how you word the questions and limiting answer choices. The classic example is: "Do you still beat your wife?" with only a choice of Yes or No. I don't like the very vague questions or the available answers on this thing.

Technically, he was in the area known as "Mid-town". Known for being residence and hang out for many of the ultra-liberal and Woke Memphians. I'm surprised none of those snowflakes completely melted.

Police looked into it. Found that there was nothing illegal about it. By law, you can indeed walk around with a rifle. They talked to the guy who simply said it was for personal protection. No charges filed. JMHO: it was a pretty stupid move. It was legal, but it also freaked out a bunch of people. No need to be spooking the public unnecessarily.

I don't own any, but my late best friend was very fond of Taurus revolvers. He had about a half dozen of them. I've shot them all and have no complaints. If I wasn't such a S&W snob, I might own a few. Rossi was always kind of a bargain basement gun. Serviceable, but nothing to get excited about. However, Taurus bought Rossi out not too long ago and I hear they intend to upgrade the Rossi line quite a bit. We shall see.

Yep, that's the same questionnaire that other guy posted a couple of weeks ago. There was a long thread on it. Vague questions with vague answers. Many forum members had doubts as some responses could be twisted for anti-gun purposes. Plus nobody ever heard of this group before. There's some serious trust issues here. Some folks answered, I didn't.

Interesting. A laser and a light mounted to the scope? Does it come that way or are they add ons?

I wish you were closer. I'd definitely be interested. I've got an older Clark longslide that is absolutely magnificent. Jim Clark really knew how to build a 1911.

Nah, the mob is much better organized. That family is way too disorganized to be anything but politicians.

I'm no expert, just a Garand lover. Its a shooter, not a collector. I'd guess around $1200.

With rights come responsibilities. You have the right to own a gun. You have a responsibility to learn how to properly use it and learn the laws about carrying it. Getting the permit proves that you are a responsible gun owner with at least some training. This could prove helpful if you ever have to deal with LE or the court system.