 Posts

182

Joined

Last visited

Feedback

0%
Profile Information
Location
Gender
Occupation
Miscellaneous
Handgun Carry Permit
Law Enforcement
Military
NRA
Recent Profile Visitors
The recent visitors block is disabled and is not being shown to other users.
swiley383's Achievements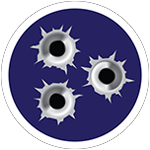 Established Contributor (3/5)
Well I shot today first time since losing my finger. Tryed my rough rider 22 my shield plus and my 1911. I was able to hold them all just fine but was shooting 6-8 inches low with all of them. Just have to re learn how to do a steady grip I could see myself moving around in the sights. To top it off my rock island 1911 factory mag ( KCI) came apart inside the gun. Required a block of wood and a mallet to get the slide stop to move and inbind the gun. I inserted the mag and ran the slide and it stayed in the slide lock position. Kimber mag did fine.

I have a 10.5 300 blackout upper. Bear creek barrel free floated hand guard PSA BCG. Has less than 50 rounds through it.

I was looking at possibly doing something similar to that as well. May end up doing that rather than buying something

Anyone using rifle rods on their safe? Trying to tidy up my safe and my ARs are just leaning against the sides. They are to short to reach the rack with the rest of the long guns.

Anyone headed to the Dickson show wondering if it worth going to this weekend

Dr is going to shorten the finger some more as soon as insurance approves it. The knuckle is no longer movable and the it get in the way of trying to do anything including my work. The way the finger is now I can't use a 2 handed holding the finger hit the trigger guard. I can shoot left hand if I have to but not very well.

Staying positive about it is what it is can get mad about it or deal with it. Safety is my big thing I can't stand to see unsafe gun handling (sure we all have) I also like to work on old cars so hand strength affects that to. I will get there may take longer than I like.

The dr gave me some exercises to do in order to work the tendons back into shape mostly stretching my fingers out and trying to make a fist. The amputation is right at the first knuckle. He told me if I don't get the movement back he may need to shorten the finger some more so it's not in the way.

Supposed to be in physical therapy but right now it's in dispute on who is pay for. I have thought about a grip exerciser or a stress ball need to pick up one next time at Walmart or academy.

Any of you guys ever lost a finger and had to learn how to grip a pistol again? I got a nasty infection in my tindon duct in my middle finger on my right hand (shooting hand). Three surgeries later I ended up having part of it amputated and a bunch of work done on my right palm. It will be a while before I can shoot I am only 5 weeks out still have to build movement and hand strength back up. I tried to grip my shield the other day didn't go so well. I can't completely close my hand yet. Just wondering how long it will take to over come this and what I will have to relearn.

It's 10.5 inch free floating

Would you possibly be interested in a 300blk? Upper

What trade would you be interested in

Single shot 410 I believe it's a Brazil made it's an off brand can't remember who made it. Still have need to shoot it by good luck getting 410 shells right now.

No way I would carry FMJ either. Was just looking for something that seems to work in most 1911s as a place to start especially since we seem to still be limited on ammo options for SD. I still need to put 100-150 rounds through it before I put into my carry rotation.