Posts

2,110

Joined

Last visited

Days Won

2

Feedback

100%
About felinesNfreedom

Profile Information
Location
Gender
Interests
Occupation
Miscellaneous
Handgun Carry Permit
Law Enforcement
Military
NRA
Carry Weapon #1
Carry Weapon #2
Recent Profile Visitors
The recent visitors block is disabled and is not being shown to other users.
felinesNfreedom's Achievements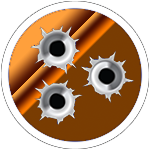 Prolific Contributor (4/5)
Good lord, as someone who sells firearms part time you are very correct. We have one customer who wants to break the gun down and inspect it with a flashlight before buying....... I'm not talking about a 2,000.00 gun, just normal glocks and such. I just go with it these days.

I've got one, it's built. I may be willing to part with it at the right cost. If you are interested in it let me know and I will figure up a price.

Jagerwerks, not local but they do great work.

Magpul makes some higher cap mags for cheaper than Factory

i would love to have more people to shoot with other than my small group I trust but Posting on a forum looking for dudes to train with you to stand up and defend freedoms is not going to get any if all to join up with you. I've been here for like 10 years ( just looked, 13 years, dang) and I would not just randomly post that I'm looking for guys to join up and prepare to shoot feds. You probably have the best interest at heart but this day and age most people in the know are a little skeptical of stuff like this.

I'm not sure I see the elk

Full auto PKM would be awesome. Plus it's rimmed, for the extractors pleasure. Full auto MP5, RPG, probably some more cans. Now, having the cash for all that is just as unrealistic as the NFA going away.

That 50lb weight is what I really want. I've got a Lure 11.5 which is not a bad kayak at all but it's older, leaks some and does not have a pedal drive. After using the bicycle style drive on the feel free I really like the Mirage style better. Mine goes in the back of my truck and just hangs out really far, I ONCE put it on top of my wife's SUV, YUUUGE mistake

I want a Hobie Lynx. I'm tired of the really heavy kayaks and just don't need anything this large. I looked at a PA but it's still heavier than I would like.

I believe he did. Dude put him to sleep.

Hey guys, I've got 20 eagles and 10 buffalo's I need to get rid of. Online price is 33.40 for the eagles and 24.89 for the buffalo's. I've never sold anything like this so I don't really know how to price them. I'm willing to sell for less you can buy them for online. I would prefer to sell face to face around Murfreesboro area, can travel some to meet up. Let me know what you guys think price wise. Thanks,

Price drop to 1800.00 Went fishing Sunday and noticed one of the locking pins for the motor has fallen out and will need to be replaced. Everything works as it should the motor just has two locking points and I currently only have one.

Catching them is not good, you don't want them in your waters. Usually you end up snagging them while fishing for something else. I caught a bunch below Clinton lake in Illinois a few years back ripping a blade bait below the dam for Hybrids. It was every cast and they were huge.