Posts

208

Joined

Last visited

Feedback

100%
Miscellaneous
Handgun Carry Permit
Law Enforcement
Military
NRA
Climber's Achievements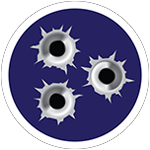 Established Contributor (3/5)
I have gotten in to the clay target game recently and need to move some things for a new shotgun. I picked this up last year from a member here and have put a few hundred rounds through it with zero issues. The pistol is a ton of fun but I'm really more interested in shotguns these days. HB trigger- breaks clean just before 5lbs (factory included) HB extended mag release (factory included) HB extended charging handle (factory included) Manticore grip with extra palm swell HB safeties (factory included) Manticore flash hider (factory included...and added a 1/2/28 thread adapter) QD sling mounts 6 mags AFG grip Vortex Crossfire red dot SB Tactical Brace $920 and not really interested in trades.

Browning Auto 5 12ga made in Belgium (1958) with ventilated rib full choke barrel. Nice patina and has killed many, many rabbits and slaughtered countless doves S# 8M16xxx. $600 Open to trades of 28ga and/or 20ga target loads or shotgun reloading components as trade. PM me your number and I can text you more pics.

I've got a bunch of ammo in the above-mentioned calibers and looking to trade or buy some shotgun ammo or reloading components. I need 28ga shells in 7.5, 8 or 9. I could also use a case or two of 20ga target loads as well. Also, looking for Win 209 primers and shot along with Alliant 20/28 powder. Let me know if you want to do any horse trading!

This. I've carried lots of small 9mm options and the Hellcat is by far my favorite. It's shocking that you can get 12+ rounds in a firearm this small. Accuracy is great for its size and disappears completely with appendix carry. My buddy carries his in front pocket.

My guess is you are Probably 8months late to this show

If you find a non MOS model at a good price, I would snag it and send to C&H Precision and have it milled. I have a G45 MOS and just got a G19 back from C&H and much prefer the milled slide. It is a perfect match to my RMR with very tight tolerances. The MOS is a an OK system and the price difference between the two option is about zero. Good luck with whatever option you pick! Red dot life is awesome.

Yes sir, still available.

Up for sale or trade is my excellent condition Sig P226 9mm Legion. I purchased this new last summer and it Is is the DA/SA model with Sig X-ray night sights. I have shot between 250-300 rounds through this with zero hiccups. Also included is a nice Garrett industries leather holster as well as a kydex holster (can't remember the maker). The Legion has the Short-Reset Trigger augmented with a Grayguns, Inc. designed P-SAIT trigger. It's a great trigger. I'm also including 4 Sig factory mags as well. The pistol is flawless and bright spots on pics are just lighting. I have had numerous 1911's and bought this as I wanted the feel of a 1911 but in a pistol with solid reliability and higher capacity for 9mm. This definitely checked the boxes and is as accurate as any 1911 I've handled. I really like this pistol but have just started a major renovation on a 50yr old vehicle so I'm freeing up some cash so my wife does not get too disgruntled. Cash price is $1000 FIRM and will need to flash a valid TN DL or HCP. The only trade I'm partially interested in right now would be a Glock 19 but more interested in cash at the moment.

Traded I would really like to trade this but will offer up a purchase price as well. I have one gently used FN509C MRD with suppressor height sights. Just as it comes from the factory with all plates and adapters for just about any mainstream optic out there. I have two of these 509's and this one had a Trijicon RMR on it but also have one with a DeltaPoint pro. I'm 100% a believer in red dot now so really only looking to trade for a Glock 9mm with MOS or milled slide. Preference is for G45, G17 or G19. This pistol has around 500 rounds through it with zero hiccups and no issues whatsoever. Includes original box, paperwork, gear, two extra mags (4 total) plus two OWB holsters. Price is $560 firm but would prefer to trade. I may take a plain jane G17 but not interested in anything tricked out. I'll add cash for the right setup. Will need to meet in Spring Hill or Columbia area and show TN license or HCP.

I have a trust but did one in May as an individual. Still waiting! I think I'm done with this game as I get too aggravated waiting on the imbeciles processing the paperwork. They manage to cash my check in 3 days but take 8+ months to process the paperwork.

Sorry, not planning on heading over that way anytime soon.

I used this once for a small batch of brass and has been stored for the last two years. Also included is a new bag of media and polish. $55 or will trade for 22, 9mm, or 223 ammo.