Posts

378

Joined

Last visited

Feedback

100%
Profile Information
Location
Gender
Interests
Occupation
Miscellaneous
Handgun Carry Permit
Law Enforcement
Military
NRA
Carry Weapon #1
Carry Weapon #2
Recent Profile Visitors
The recent visitors block is disabled and is not being shown to other users.
wipfel's Achievements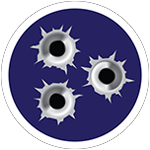 Established Contributor (3/5)
Why not (cautiously and politely) flag him down on one of his loops and act like you're just trying to be helpful (Are you looking for someone?, need a place to wait to pick up someone?, Trying to decide whether to come in or not?, etc.)? We do that all the time on our team, and it seems to clear up situations without making someone feel unwelcome. Until I started serving on our church security team, I never realized how strange "normal" people are. Guy came to the service with a suitcase this past Sunday. Sat on a bench in a hallway outside the sanctuary, never went in. Left his suitcase unattended to go to the bathroom, and one of our folks approached him to start a conversation. Said this was his family's church (but not his), and a cab was coming to pick him up to go to the airport. So many why's there. On a Saturday a year ago spring, we had training for a children's ministry volunteers. They asked 3 of us (security) to be there till 11:30am. Guy drove up and parked in a central location and just sat in his car. Made one of the rovers suspicious, so he wandered in the car's direction. Guy started up and moved to an overflow lot as soon as our guy got close. Rover walked that way and guy did the same thing, but moved to the other side of the campus. Rover got me to get a second opinion, and I thought he was probably being paranoid. As soon as I saw where the guy parked, I knew he was up to no good. In an almost empty parking lot that holds hundreds of cars, he choose the only spot that was covered in 3 directions and allowed observation of the church. Rover circled around one way; I went the other. He watched the Rover, but didn't see me. Got about 5 yards from his door in his blind spot, and as soon as he saw the rover getting close, started up and backed out. He was visibly surprised to see me standing pretty much next to his car at this point. Definitely wasn't happy about the situation, so he left the property this time. Got his tags and BPD said he was a known member of the Kurdish Pride Gang (defunct now I believe). Nothing ever came of it, which is great, but the randomness of it was strange. Educational though.

Look into upgrading to premium economy or higher if you're a baller . We went to Israel this past December, and that made the flight bearable. Likely will be overnight I'm guessing, so take what you need to get some sleep.

There does seem to be at least some case law that looks into the intent to intimidate. I'm certainly no lawyer, but reading through this case, it seems if the bank robber (Groce) had actually had her gun with her in the bank (she said she left it in the car and the prosecution couldn't prove otherwise), the note she gave the teller would have been considered brandishing. This was from a US Circuit case regarding a robbery in Murphy, NC. OP has a very interesting question that seems to me to revolve around motive and not just actions. https://casetext.com/case/us-v-groce-5 "Brandish" is defined as follows: 18 U.S.C. § 924(c)(4) (emphasis added). Groce agrees that, if the gun had been present in the bank, the presentation of the note referencing the gun would constitute the "otherwise mak[ing] [of] the presence of the firearm known to another person" within the meaning of subsection (c)(4).

Same here. Got a reloading setup before Christmas that I haven't even unboxed, yet. Need to do some more research or get someone to flatten my learning curve. Wesley

Very nice! Have you calculated your cost per second in full auto? ;)

Would you get in trouble if you said, "Because the voices tell me to."?

I've heard some pretty interesting stories from a family law attorney regarding divorces and child custody cases. Like standing at the border b/w the US and Canada with police to prevent a parent who has "kidnapped" their kid from the other parent from taking said child across the border. Definitely stuff I wouldn't have thought was part of the job.

Mine, too. He would be looking at me like, "How could you have let this happen?"

It has been hot lately. Maybe pervy guy just likes the breeze. :shrug:

I don't think I'll be able to attend. I'll be coming back into town after a week-long bike trip that day. :D

No laughing here, either. It doesn't matter what you ride as long as you ride.

I'd be interested. What kind of bike did you settle on?

Wait for it to show up on Youtube, and you can see all the relevant parts in about 5 minutes.

It might be me, but $20 doesn't seem like a low fee.

I think he addressed that at the end of the article when he was talking about making schools the priority. I got the impression he was saying we should divert existing funds. That was part of the quote by the coach, though, so maybe I'm mistaken.