Posts

2,380

Joined

Last visited

Days Won

6

Feedback

100%
Miscellaneous
Handgun Carry Permit
Law Enforcement
Military
NRA
Carry Weapon #1
chances R's Achievements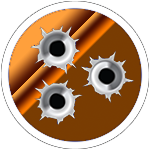 Prolific Contributor (4/5)
Still can't stay away from my 1.0 Shield with 8 rd mag. But now I have switched to the Desantis Pegasus IWB holster. Versatile for appendix or 4 o'clock. If I get a wild hair will carry 1.0 compact in same brand holster.

Out of stock when I checked today

Doesn't included an option for employees of post-secondary educational institutes with ECP and notification of campus police for allowable carry.

is the LOP adjustable; if so what is the range?

I've had it cleaned and prepared commercially in W TN. Fried up it was really good.

I seat mine 1.120 to. 1.130

Anywhere in TN, one cannot carry if there is a school event such as a cross country meet, soccer game, etc. A school bus, kids in uniforms etc should be your hint. Also, without the ECP or CCP, one cannot carry in any park or greenway in TN.

Got some driving/listening time coming in the next couple of days. I have trained with "the Weems guy' and Randy. Both top notch trainers and feel fortunate to be able to benefit from their knowledge.

Totally avoidable by the homeowner. He left the intruder and was in the safety of his own home. Came back out armed and shot the guy. Should have called the police. IMO, stupid, murder. Will have a lot of time sitting in a cell figuring other options he should have taken.

FWIW, I have one of these when imported by Remington. Built like a tank. Great O/U for hunting and have used it and loaned it for clay games. Love to have one in a 20ga.

I appreciate all who devote time to legislative issues; be it in person, phone call, or simply an email. We are all on the same side here. Forums are difficult to share emotion and can often be misread.

started with the M&P shield and haven't found anything else that I like better. Round count over 10 does not interest me at all. Just added weight. Shoots well, easy on and off with Desantis Peagusus holster. Goes at 4-5 carry or appendix with ease. Lot of nice, small quality guns, but nothing I see as 'better' for me.

I prefer any of my M&P 9mm, For two legged critters and larger 4 legged critters, simply carry regular loads of your preference. Carry a spare mag with CCI pellet loads and slip it in when needed.

I have one of the early Remington R1. Runs like a champ. Two courses with over 600 rds each and not a single problem, all factory ammo. Gave it to my son. Have a competent gunsmith, preferably a '1911' guy check it out.