Posts

179

Joined

Last visited

Feedback

100%
About bigtruuck

Miscellaneous
Handgun Carry Permit
Law Enforcement
Military
NRA
bigtruuck's Achievements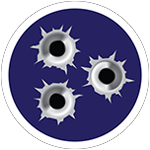 Established Contributor (3/5)
If its a series 80 you can depress the plunger on the underside of the slide then push the firing pin in and release the plunger to hold the firing pin, then slide the stop out of the way. If it a series 70 its going to try to fly.

I am over in Trenton but if you cant find one local we can probably work something out to get over to you.

Thanks I will have to stop in at the local cigar store and check it out.

That is a really nice way to store them. Mine just sit on the bench and roll around. Did you make the boxes or repurpose them?

Just a couple of quick vids. Its nice to have a range behind the house. https://youtu.be/hqEPekPHSPM https://youtu.be/P7CH3yUmflk

I have seen one or two at a time but its never been reliable to see any.

Hes just one of many. They just don't show up during hunting season when i am home, But i am glad to see them on the camera.

So i checked my cam and found some antlers growing. So needless to say I'm already getting excited for the season. And just for fun a group photo of some of the herd.

Just to jump in as a truck driver who carries every day, Carry in a Commercial vehicle is not prohibited by the feds. I have been pulled and inspected in many states, as long as you have a valid permit in the state your in you are good to go. Oh Shoot you and i musta been typing at the same time.

Smokey all i can say is that 4" came to a good home. My pet load is a 400 gr. Jsp. Over a max load of w296. That chronos just over 1800 fps and 3000 ftlbs. I love it and when i finally make my way to AK it will serve its intended purpose. And the 700gr. Are just plain fun. If your ever over my way let me know and your more then welcome to take it for a spin to get the mag fix.

I have the 4" and love it. My Dad has the 8" and love it as well. It is an attention getter for sure. There are mild loads that are like shooting a .45lc all the way up to the 700 gr. T-rex slayer.