Posts

2,453

Joined

Last visited

Feedback

0%
Profile Information
Location
Gender
Occupation
Recent Profile Visitors
The recent visitors block is disabled and is not being shown to other users.
TNWNGR's Achievements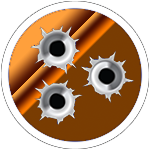 Prolific Contributor (4/5)
Great post and excellent observations. I agree with your observation that the 19x is much akin to the Commander in respect to how the two platforms correlate to their full size counterparts.

I actually prefer the G-26 when compared to the G-27 as it's very comfortable to shoot and also more than accurate enough to satiety me. I've owed Gen 3 & 4 versions and if I were buying another today would go with the most current offering.

I've owned all three of the above Kel-Tec pistols as well in the past. I regret trading the P-32 and while I own an LCP I'd have been just as well off to have kept the P3AT. But the PF9...oh heck no...that was the most aggravating 9mm P I've owned. It was uncomfortable to shoot and far to easy to have the mag drop out of it due to handling ergonomics. But it was very combat accurate and the few reliability issues I had were user induced.

Yep, which is why I'm interested in seeing actual size comparisons just to see how feasible that'll be.

I'm not repulsed by it but in some ways it does remind me of a SA XDs 9mmP. I'm curious as to what its ergonomics are going to be and why S&W chose to go with .380ACP instead of a 9mmP. Hopefully someone will be posting a picture of one of them soon laying alongside a S&W Shield 9mm P and superimposed over a 9mmP Shield. While I'm not enthused over all of the safeties it would be interesting to see what someone with arthritic or injured hands has to say about the pistol. Some of us are already dealing with problems with arthritis in our hands.

This is an excellent question. I'll expand the question into have the two of you taken a firearms training class separately or together yet? If not find a training course and take it. Good luck whichever route you take.

In no way intending to come across as flippant or trolling that really doesn't sound the least bit unusual for a new pistol release from Ruger or anyone else. My initial release Lc9 and LCP sure had those issues. IIRC the SR9 did as well. I've had like problems with Kel-Tec and heard of others in other brand names. All of this is why I'm hesitant to buy any new firearm until its been on the market for a while.

I couldn't agree more, the first time I handled an Old Model Bearcat I wanted one. Year's later and some time after they'd been brought back into production I found a used blued finish New Model Bearcat. It's didn't have the box and showed minor wear marks and the gun store price was too good to not buy it. So if I had a choice between the Ruger Shopkeeper and a Single Seven in .327 it'd be the Bearcat without hesitation.

Good video, informative, I like the lanyard ring and extension on the front strap, that'll cut down on pinching your hand. But I still can't see it as much more then slapping some lipstick on a pig.

Shorter slide and barrel but same sized grip frame and magazine capacity . That's kind of a rehashing of the Colt Government Model and Combat Commander as being more whatever in a way isn't it? I believe a G-19 with either a Pierce Grip+2 extension or a G-17 magazine would be a better value for the money.

How'd everyone feel about going from the .40 S&W to the 9mmP?

If so then it's probably going to be interesting to see what other agencies in the Mid-State move away from the 40 S&W and back to the 9MM P. My question would be how overall qualification scores with 9mm P service ammunition differs from the same with .40 S&W service ammo.