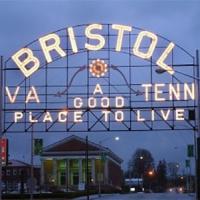 About This Club
A place just for folks in the Tri Cities area to gather.
What's new in this club

Limestone here. Built my own range. It was a must moving down here 3 years ago.

Old timer here... I hosted a few TGO shoots in the Kingsport area a little while back - maybe 15 years ago.

Wife and I moved to Johnson City in October 2022. We're still searching for a rural home to purchase in a tight housing market. Patience ... Just getting acquainted with the forum so far.

I typically only visit forums: 1. When something is broke. 2. when I'm looking for something to spend my money on. 3. when I've just bought something cool and want to brag a bit. Currently I'm searching for a coach gun with rabbit ears. It seems like they went from being everywhere to being impossible to find. I've went out shopping for them three times and brought home 5 handguns instead of the coach gun I have been wanting for a year. I figure looking online will be safer on the wallet than going to another gun shop.

Yeah it seems like a lot up in this area don't use this board much even if registered. I see similarly diverging usage of gun classifieds sites too. Not sure why. Enjoy the 1 degree weather tonight. lol

I'm a Sullivan county native and don't visit this site frequently but stop by occasionally.

It has been a while since you posted this but it's good to know a local shop does good work. Thanks for the recommendation. I drive by their shop occasionally but have not taken time to stop in and investigate.

Glad you found the show fun. If I was that close I would probably attend regularly also. Nice not seeing the same mega dealers, and jerky and taser salesman.

I read your post this morning then headed out for the show. Only 25 minutes for me and I enjoyed it, definitely going to be a regular unless I have plans that weekend. Saw some things I haven't seen before (.219 Zipper caliber) and some that I want but I've been too cheap (Savage model 24). Nearly bought some 92 mags but I only bought a box of ammo. Nice drive for me as well from South Greene.

Show is small but not a bust. It was a 45 minute drive for me and I will probably not go again at that distance and size. It pretty much filled the Ruritan building if you have ever been to it. Neighbor that went with me bought some only slightly overpriced ammo that he needed, not at prices you would stock up. He also bought a new Winchester Semi .22 that was close to list but the dealer included tax, background check and a box of ammo for that price so that made it a good deal. He was tempted on another gun for the same dealer. A couple of dealers selling parts for old guns and a few knife dealers, no t-shirt or jerky dealers. mostly small dealers and individuals. Only a couple of outside dealers when we were there. Nice drive on a sunny Fall day and only $5 admission.

Well if it's a total bust, great, or something in between, please update though I may go regardless as it has been too long since my last show (maybe March).

I plan to go Saturday morning. Never been to this gun show so don't know what to expect. Some times the small ones pull in more small sellers that don't go to the bigger shows.

Any locals headed to the Ottway Ruritan club gun show this upcoming weekend? I'll be there Sunday morning as it is only about 25 minutes away. Not looking for anything in particular but might take enough cash for ammo at the right price or a backup holster. Gunshowtrader - Ottway Ruritan No website but they have a FB page.

Hey everyone. Moved to JC a year ago. Just found this site and have been reading through it.

That's the dream. In-laws have a few rural acres good for some rimfire and shotgun so I make it a point to enjoy that when I can.

. Unaka Rod and Gun Club is a decent range in Johnson City. Gotta join or go with a member. National Forest ranges are the wild west from my experience. Can be good or can be a bunch of drunk a-holes taking up the whole place. I miss having private land to shoot on for free on my schedule.

New to Greene, waiting to close on our house south of town. Hoping to find some decent shops nearby at some point in case I need an FFL... Saw there was a new one in Parrotsville so might stop by on the way to my in-laws. Plus there's a few pawn shops in town might stop by as well. Me too. Might take the Henry to the Greene county range or one of the NF ranges this week or next.

I just got my slide back and they did an incredible job at a very affordable price. I would definitely recommend them.

I ended up finding a place in Piney Flats called Brookshire Gunwerks. I will provide feedback after getting my 1911 slide back from having it refinished.

Hi Everyone, I have a Sig 1911 slide that needs to be redone and would greatly appreciate a recommendation for a great gunsmith in the area that could do this for me. Thanks in advance!

Hello Everyone, Just moved to Johnson City. If anyone in the area enjoys targeting shooting outdoors, I am looking to do that.

<Intro music> Here I come to save the day! Sorry about that. But it was fun. Another gun totin' gremlin from the TC Area. Coal Gap is near Greeneville.

Moved to Bristol TN year and half ago.