Posts

430

Joined

Last visited

Feedback

100%
Miscellaneous
Handgun Carry Permit
Law Enforcement
Military
NRA
Carry Weapon #1
cj0e's Achievements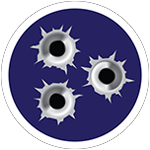 Established Contributor (3/5)
Your next step should be to confirm the cartridge chambering. Originally should be .303, it could have been changed when the rifle was sporterized. It appears to have at least had the barrel cut down and some other front sight installed. As rifles go, this wont earn any awards, but it probably holds sentimental value and is likely a decent hunting tool. Get it sorted and take care of it. A lot of my friends' first shooting experiences were with rifles just like this one. Good luck.

Serial number would indicate Fazakerley production rifle.

Might just have to. I'm visiting family tonight will see what i can do when i get home! So, a thing happened. TL;DW 12 Assorted gauze pads / bandage rolls 11 tennis balls (1 chuckit! not pictured, has already seen significant use with the doggo) 10 rd Pmag 9 v blocklight (one of the neatest things I've never seen before!)+ TGO RTIC mug 8 oz iodine 7 pairs of gloves 6 motion sensing led lights w/ 3m adhesive patches 5 squared feet of paracord (25 feet!) 4 Hardees Gift Cards 3 packs of CELOX clotting stuff - great to have around, especially since a bunch of people I know are on either aspirin regimens or warfarin 2 Steyr M9A1 mags (15rders - these aren't easy to find!) 1 Boker Coye Ridgeback 1 Gideon's New Testament in Camo All in all, a huge thanks to Secret Santa. Your creativity in going with the 12 days of Christmas was awesome, all of these are incredibly handy and will definitely see use.

Secret Santa is a lot of fun.... but mine is testing my patience. Literally. Check it out! This box was on my front porch. Turned upside down. So I brought it in like that. Feet included for scale, pay no attention to the dimensions on the box. Righting it then opening, I found this tiny package. Granted, there was also what appeared to be a giant pile of paper packed in there... which all turned out to be these! So I'm not sure what to do. Open them all now? Wait till Christmas - then keep the party going for 12 more days?!!?!! Not sure if I can keep the the inner child at bay and NOT tear into them all. We'll find out soon enough! PS: Secret Santa marked that one is for Ruby and Oso(Bear!) - The dogs! Huzzah! Bonus pic of Bear, he went straight too sniffing the one marked for him. I will have to visit my parent's house for a recent pic of Ruby! EDIT: ANOTHER BOX CAME IN TODAY. Updates soon. The first boxes are opened! Opened the small package marked Merry Christmas - There was a camo Gideons New Testament In the tall box I received today there was another XI, and a note - it is the 12 days of Christmas. And no, it's not late! The 12 days start on Christmas and go till Epiphany. That said, I'll test my will and try to open them 1 at a time... unless the forum consensus is just tear the paper. In which case it's opening time.

I think Cimarron Firearms made one, not a perfect copy, but close. I've not seen one for sale in a couple years though. well I'm an idjit. didn't read your whole post. You mentioned the cimarron. Dunno man. You might find a way to get parts and put together one, but I'm out of ideas.

Is there any setting that will allow me to expand the size of the chat frame? Change the poster item to the person's name sending the message instead of just their profile pic? Scrolling through chat history could get difficult if chat gets busy, not to mention knowing who said what. Thanks for keeping us in the loop, the new chat looks interesting. I do like that I don't have to keep the chat open to see activity. Also, being able to create other chat groups is cool.

Well, today's wearable (yeah yeah, it's not on my wrist. w/e)

I've drooled over these for years. Never can justify it, but man oh man, would it be awesome.

Drop me out and give that 8th to Cajunpredfan. Make the league happen, yo.

I really don't need a third fantasy league. (fourth if you count Fantasy Movie League). But I'll bite.

1. My detent spring usually sticks around... but the detent itself was in a gap in the hardwood floor planks. Took about an hour, but I found that darn pin. Held it aloft like Link after he got the Master Sword. 2. The other thing that I won't admit to... driving out taper pins. Gotta pay extra attention to which way they go in vs go out. Makes em heaps easier to work with

When I submitted my form 4 I used the local PD's print cards. They had the wrong ORI - I did call in and inform, to see if they would need different cards. If anything, it'd just come out as an error during processing and they'd send you forms to resubmit. That said, I didn't get called/sent new forms. Just went about my business till one day the stamp came in. Huzzah, amirite?