Posts

348

Joined

Last visited

Feedback

100%
Wheelgunner's Achievements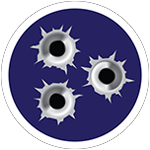 Established Contributor (3/5)
Hey stranger! I still have one of your tags on my second set of keys. Hope all's well and that you end up back in TN soon.

Glad the seller was not injured. Hopefully the seller has now learned to use the buddy system. Evidently it worked for the "buyer."

Could you use a strong bit (masonry bit maybe) and bore out the broken wrench piece? If you could even just bore a good way into it, you might be able to lever it out with an awl.

My answer is in line with MacGyver. The next morning, I would probably cancel the alarm service. I tend to put more stock in dogs, reliable weapons, and friendly neighbors.

I've seen more than one instance where in divorce proceedings the agreed order or divorce decree included a "stay apart" provision with all the elements under 922g8, inadvertently (?) making ownership an offense for the husband - even though there was no adjudication of guilt of a crime. Plenty of people who read about this Fifth Circuit decision will argue it's dangerous to vulnerable people. Personally, I find it more dangerous for the state to have the option to suspend a citizen's civil rights via some abbreviated, summary process.

Kiddo's sick and I'm short on time tonight, but a quick note to thank you guys for all the responses. Much appreciated.

What 3 things are the most important for a kid to learn between the ages of 8-10? Firearm-related or not. Specific, practical skills are preferred, but all opinions welcome.

I have no desire to watch the video, but the freedom of others to make the video available for the public to watch serves an important purpose and is consistent with core principles of government by the people.

This is encouraging. I appreciate your work for Tennesseans.

I hear you and agree. But to me it's all about my assessment of the threat to personal safety. If in that moment I think I can end the threat to my safety by giving the thug my car, I'll do that and consider it among the best outcomes.

When I'm pulling into my garage, my mobility is limited. I can't easily run away. Few (if any) witnesses can see me. And I have to focus on performing a task (rather than my surroundings). All of that makes me especially vulnerable. To some extent it's possible to counterbalance those factors by being vigilant and lawfully armed. The self-defense expert in the news story covered the basics (try to distance from the threat, give up stuff, and don't let them take you to a different place). To me what's even more important is to avoid routines.

As an owner of a near twin of this holster (but for a 6" GP100), I can tell you this is a good deal on a high quality item.

It's a hedge against the dollar losing value and works because precious metals are sought after worldwide, even in a bad economy. Say I have $60. I save $20 of it in cash. I invest $20 of it in stocks. And I pay $20 for an ounce of silver. Then the U.S. suffers a severe economic downturn. My stock is now worth only $5. And due to outrageous inflation, the $20 cash I have can only buy $10 worth of goods. But the value of my ounce of silver rises with inflation. It also rises because other people buy gold and silver in bad times. So I can sell my ounce for $40, or $50. My net position in dollars is stabilized by the change in pm value.

To me those are tools with different purposes. Urban v. rural, human v. animal attack, ability to maneuver to cover, and ability to run away are relevant factors. If I can't maneuver easily and use cover (say I'm injured to begin with, or caring for a small child) or if I think multiple assailants are likely, I want the ability to fire rapidly and reload quickly. In a rural area where the most likely threat is an animal, I'd rather have the .44.