Posts

363

Joined

Last visited

Feedback

100%
About Wheelgunner

Wheelgunner's Achievements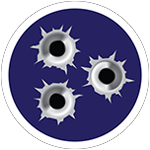 Established Contributor (3/5)
Hail Leah of the Gallien! Very cool edition of a killer book. GLWS.

This is a what I've been saying for more than a year (and what I told the ATF in writing during the review and public comment period for the proposed regulation). If you are an executive branch government agency and your enabling statute (pursuant to which you are proposing new regulations) uses a word, you cannot broaden your rulemaking authority to other stuff by simply assigning a new definition to that word via regulation.

Bump for price reduction.

These old top-breaks are neat. Had a similar one years ago (H&R maybe?). Someone give this one a good home before I do!

For sale is a Kel Tec Sub-2000 in .40 caliber that uses Glock magazines. It comes with one aftermarket magazine that holds about 25 rounds and a detachable foregrip. It has an aftermarket stainless steel feedramp installed. Price is $425 cash in Hendersonville or Goodlettsville. Buyer must show a Tennessee ID (HCP preferred) and must sign a bill of sale. Selling to fund a purchase, so no trades considered at this time. Thanks for looking.

JustEd, thanks for this review. Sounds like this is one for me to keep in mind. Is the cylinder release on the Kimber a push button like a Ruger? Also, have you found a holster and speedloaders that you like to use with it?

Thank you Worriedman and TFA for this timely interview and excellent questions. Grateful also for Rep. Cepicky's informative responses.

I never had any experience with low light pistol shooting until I did a nighttime match last year using a handheld light with my handgun. I found out that for me, stuff like reloading and clearing a stoppage is way slower and more complicated when my left hand is holding a separate flashlight. For general concealed carry I don't have a light mounted (for sake of concealability), but my bump in the night pistol at home absolutely has a mounted light.

I have used a Streamlight Protac Rail Mount 1 in a stupidly hard night match and it did the job out to 50 or 60 yards. Other guys will know more about this than me, but if you're going to pair your light with an optic, the optic is as important as the light.

As I promised on Monday, below is the letter I sent my representative on this subject maybe two weeks ago:

Sometime this week I'll try to post the letter I sent my state representative last month on this issue. There's already a comprehensive statutory involuntary commitment process in TN that renders unnecessary the type of RFL law touted by Gov. Lee and company. Still they want to pass a new law. To a man with only a hammer, every problem is a nail.

Reflecting on Senator Taylor's remarks, Governor Lee's efforts of recent months, and the lackluster results of a GOP supermajority, it seems to me that when it comes to returning Tennessee firearms law to harmony with founding principles, the courtroom is a more viable path than the ballot box.

Yep - thanks Rob. That's defiantly what I meant.