Posts

2,648

Joined

Last visited

Days Won

3

Feedback

100%
Recent Profile Visitors
The recent visitors block is disabled and is not being shown to other users.
BrasilNuts's Achievements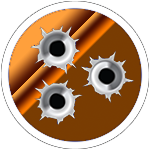 Prolific Contributor (4/5)
I don't own any G5 Glocks so I'm not certain, but it looks like the RSA is in backwards.

My bank has a sign on the door requiring that hats and sunglasses be removed, they've asked me to remove my hat several times. I've wondered what they're going to do when they open their lobby and people come waltzing in looking like that.

If all of your questions were answered, you would quit watching.

You might tough that out, but your wife is going to use it once then tell you to figure out how to warm it up.

Save that for Yankees and Floridians. Cleveland (The Holy City) is a very nice place, we've thought about moving there ourselves. As peejman said, Blount County is a great place filled with good people. We drive 40 minutes From Oak Ridge to go to church in Maryville. edit to add: MossHammer, you really feel GA will go blue in coming years?

This will never happen, the City of Oak Ridge will find some way to screw it up.

What ruffled some feathers was when Obama ordered a drone strike on a U.S. citizen.

I just assume they always are.

If you want to get technical about it...

You should have stopped right there.

Checking on them is fine, what the first officer did, I have no issue with. The second officer making them go in the store, I have an issue with that.

I'm curious what type of business this is?