Posts

81

Joined

Last visited

Feedback

100%
Miscellaneous
Handgun Carry Permit
Law Enforcement
Military
NRA
Xtarheel's Achievements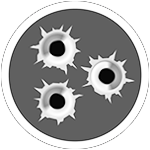 Just Getting Started (2/5)
In regards to the altercation a few weeks prior, his response was he that he was attacked in the parking lot, but he refused to press charges. If that is true, I sure don't blame him for being armed.

No more Waffle House visits for me.

Prayers for your dad, family and also for you!

Very nice! I'm definitely an amateur, but you might consider cropping the top and bottom when you get it framed. Thanks for sharing.

I would definitely be getting the oil sampled. I have used Blackstone in Fort Wayne, IN for samples in the past with professional results. I'm sure there are many others as well.

Voting for term limits was probably the worst voting mistake of my life. It sounded like a good idea at the time, but in reality it removed the 3 or 4 really good county commissioners in Knox County and replaced them with zero good commissioners. I have no informed opinion on the current commissioners though.

Had to refresh my memory of trigonometry a bit, but calculated that if there was a drop of 52 feet it would require an upward angle of 2 degrees. There is some elevation drop to the target as the target is near the water level. You have better eyes than I if you can see 2 degrees or so from horizontal. Also the time for the bullet to reach the target and the sound to return is just under 3 seconds, which is what would be expected. I would say this shot is real.

I've got a similar problem with the AC in my truck. It sounds like a bearing to me as it squeals all the time. I replaced the serpentine belt with a belt for a non-AC truck temporarily until warmer weather.

Glock 42. The new .380 sf is tempting for summer carry or a backup.

Your post made my hair stand on end. Thanks for sharing.

That's funny, because I quit buying ammo at gun stores because I couldn't get deodorant there. Just kidding.

Thanks for posting. My grandfather ran a logging camp in PNF during that time and dad said you had to shoo the deer away to keep them out of your way.

I'll be in the dirt before I buy from Cheaper than Dirt!

Rodman is a weird one alright, but I think he has good intentions. Developing some dialog with your enemies is usually a good thing. He just pissed Obama off when he suggested he call Kim and that is why they are investigating.

Ray just moved to top of my prayer list.