 Posts

878

Joined

Last visited

Feedback

0%
Miscellaneous
Handgun Carry Permit
Law Enforcement
Military
NRA
Recent Profile Visitors
The recent visitors block is disabled and is not being shown to other users.
TomInMN's Achievements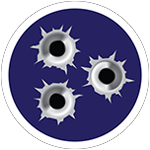 Established Contributor (3/5)
A standard 1911+target sights holster won't work for your Bul?

Don't forget about the people who will return to doing business with them when their prices return to something more like normal. I'm generally not inclined to return to a place that tried to bend me (or others) over when they had the opportunity...

@timcar86, thanks for this! My sister used to work at a vet, she said they used a bucket of water to separate fighting dogs. Not always practical for the rest of us, but it works.

If handling your guns doesn't make you sweat a little, you might have bigger problems than being a pussy...

Link? (Assuming it's still accessible...)

The M1 carbine has the advantage pretty much across the board, except maybe for the cartridge (I don't know). But, the SKS might be a more appealing option for OP in this specific situation.

I agree. But if cost is an issue and steel and wood in a fairly traditional semi auto rifle are requirements, an SKS is handy enough, can be made to feed from AK mags, and leave a healthy budget for ammo in a powerful enough cartridge. While it's definitely not as refined as an M1 carbine, an SKS certainly has character and a soul. IMNSHO, that's more than can be said for an AR. (And I like ARs.)

I'd you want the M1, go with that. Buy once, cry once. If you opt to go a different route, what about an SKS?

This is awesome. I keep thinking of Serpico.

Unfortunately, ATF cares enough for everyone...

Armslist is worth looking at, but not the end all. If you don't have a gunbroker account, set one up and look for *completed* auctions to get a sense of value. You can also sell there without an FFL if you're so inclined. If you really feel the scope is a hindrance and you could use it, maybe it's worth just buying that part of the package yourself?

@Lumber_Jack are there any local (to them) gun shops that would sell it on one of the auction sites for a fee? They might still come out ahead by paying that fee and having it in front of a large audience than by taking the hit to move it locally. It's a very nice setup, especially for shooting in the western US.

@Moped, ten years ago? So you got it back before the quality went down hill, eh? Nice!

This is MN in a nutshell.

That's not terrible for jhp. I mean, it's no steal, but there are much worse buys being bought right now...