Posts

324

Joined

Last visited

Feedback

100%
Profile Information
Location
Gender
Occupation
Miscellaneous
Handgun Carry Permit
Law Enforcement
Military
NRA
Carry Weapon #1
Carry Weapon #2
Tedro2022's Achievements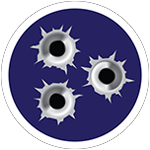 Established Contributor (3/5)
I remember hearing it on the radio, didn't have cable at the time. I'll never forget that day. I surely hope something like that never happens again. Prayers to all those that lost someone that day, and those that have lost loved ones since that day.

Yep, I believe the Gransfors is the way I'm leaning. Just bought a new lawn mower, so that took priority.

You're right, shouldn't have said lockdown because we're not in a lockdown. Should have said week 49 of flattening the curve. And we've still yet to flatten the curve.

Nah, I've met several members in person. I think we're all pretty nice folks that have an above average intelligence level (If for no other reason, because we choose to be active on this board. Let's face it we all learn A LOT of stuff just by reading). The folks that are really dragging us down are the real deadbeats of our society. The ones that aren't motivated to do anything because they're just waiting on their gubmint check.

This times a million! When they came out and said that you could wear a reusable mask as long as you washed it regularly, along with the initial reports of making sure you used proper hygiene (i.e. washing hands, not touching your face, etc) that was kinda the line for me. I've said it before, probably in this thread, if you're at risk stay home. If you're going to be around someone at risk, take the precautions necessary. Otherwise, go about your life and practice good hygiene. What are we in, week 49 of the 3 week lock down? Absurd. The real trouble is that we're being governed to the lowest level of common sense among us. Fortunately most of us on here are above that curve, but the rest that surround us in society that are below that curve around really dragging the rest of us down with them.

Meh, you go get your vaccine... I'll roll the dice the other way. 30 years of prior research or not, they rolled out a concoction that's untested in the long run. The delivery mechanism might work, but when reports have come out and said that just because you get the vaccine doesn't mean you won't get sick, and doesn't mean that you won't transmit the virus to others, it sounds like it's not effective in all cases. I'll wait until there's more research and potentially something better than 80 - 90% effective.

This is what freaks me out. I don't want to catch it the first time, but to be honest I DON'T want my kids to catch it. No one knows what the long term ramifications of it are and yet we've got a vaccine that's barely been studied to boot. I may be on the edge of being a conspiracy theorist, but dang folks! In the grand scheme of things we know VERY LITTLE about this virus! How is it that anyone is comfortable putting a vaccine in their body to combat it is beyond me. But, you guys do you. I'll do me. Just think about what you're doing to yourselves. We don't live forever and we owe it to those around us to live the longest, BEST lives that we can. Stay vigilant, Ladies and Gents!

I like that burnt handle!

My dad had one of these when I was growing up. Until I was old enough to swing anything bigger, this is all he let me use. Had my fair share of time playing Cowboys and Indians in the woods with it!

Reading about these Gransfors, but stumbled onto Brant & Cochran also. They look like they both make really good pieces. I'd be really interested in picking one up from someone on the forum that makes them, as long as the materials are quality. I've got a splitting axe, I'd like something I could take backcountry camping. So something light weight (3 - 4 lbs), with a handle between 24" and 28" inches.

I've got a Fiskers machete that I use for my neighbors bamboo that creeps onto my property. Love it, and it's almost always super sharp. Handles really well too. Definitely looking for something that will be an heirloom one day, but I want it to be usable too.

I'm looking for recommendations for a place to get an axe. I have one that I picked up for Home Depot with a fiberglass handle, but I'm looking for a company who makes axes, hatchets, etc with quality metal and of course a wooden handle. The idea is that I'd like it to last the rest of my life time and have it to pass down to my son. And of course, I'd like to see pictures of all of your axes, hatchets, tomahawks, etc!

Sure, it's all basic learning. If you speak Spanish, by all means go post on a multilingual site. My Spanish is broken, so I'll stick to sites that I can interpret. And I'm all about getting rid of warning labels and letting nature take its course.

I was hoping someone would bring up another God given right that we should all be fighting to defend. That same God given right that we're taught from Kindergarten all the way through high school (at a minimum). And some people, who want additional training in language pay, on their own dime, a college or university to gain further knowledge on the subject. See how that works, folks? Don't get me wrong, I don't think the gubment does a good job at much of anything, but at the end of the day they have to govern to the lowest level of ignorance. Hence the reason why there are so many gun laws that are on the books. Too many people have done too many ignorant things to put those laws there. -T.C.