Posts

278

Joined

Last visited

Feedback

0%
Miscellaneous
Handgun Carry Permit
Law Enforcement
Military
NRA
Recent Profile Visitors
The recent visitors block is disabled and is not being shown to other users.
Swamp ash's Achievements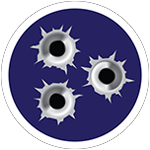 Established Contributor (3/5)
Looks like you are pushing a racist narrative. I don't believe Biden called that child a racist, but rather, stated that some racists descended to Kenosha in response to the riots. Please try to be accurate.

What caught my attention was this quote: "I handed her her crazy sauce," Murrell said. "I'm about to have her leave, walking out. He comes in, the gun is pointed like this, held down a little bit. Then I look at it. My eyes drop to the gun. And he literally pulls it up, points it at me, semi-points at her, and says, 'Where is my pizza? I want my pizza now.'" I blame the crazy sauce... https://www.wate.com/news/local-news/where-is-my-pizza-i-want-my-pizza-now-pizza-chain-workers-describe-clash-with-armed-customer/

Baguettes, Beaujolais and Bar B Q!

I haven't said a thing about the verdict. I do get that it makes you want to run around and shoot guns in the air like a rootin' tootin' Yosemite Sam at a Taliban wedding party, but, whatever... What I didn't like was closeted racist remarks that driver of parade crash "wasn't white".

Not at all.... Now, how do you know which which parade float is Kyle Rittenhouse's? It's the one with kids shooting at people throwing candy...

Was the perp a police officer? If not, it might be best to skip the hyperbole and focus on the Kyle Rittenhouse float that escaped unscathed...

Give her time, love and security and you'll have a true friend for life. She looks like a nice pup who has probably experienced some terrible things. I hope you can get her calmed down a bit and get her to a vet. She will certainly need heartworm and tick prevention. Oh, major props on taking her in!

Congratulations. I'm interested in hearing about the Maverick after it arrives.

An electric motor can put the power to the wheels, quickly. I think this will be a great option in the very near future. I say this being pretty old-school when it comes to cars . I still drive manual transmission cars and love to wind the gears out.

That sucks, HR. Good luck.

I concur, 100%. Bear spray has been shown to be pretty effective against most anything and is my first choice! I would also suggest something lightweight that you don't mind getting wet. I pack a Ruger 9mm that was cheap and replaceable.

That was pretty quick! Sweet looking pistol, CHL

One of several antiques that I wouldn't dare fire. I have an old Sears (Barker) side-by-side double barrel in 16 gauge whose primary role is dust collection - it was my grandfather's. Follow that with a Stevens .22 scout with falling breech block. It was my uncles and has several notches in the stock.

Indeed, from what I have heard, it is usually the "wildcat" backyard breeders (not professional breeders) who contribute most to the unwanted dog population. My avatar is an owner-surrender Golden/Doberman mix who spent 6 months in jail before I found her. My other girl was found wandering the streets of Tuscaloosa; it appeared she had been a breeder dog and probably never out of her cage, either.