Posts

1,688

Joined

Last visited

Days Won

1

Feedback

100%
Miscellaneous
Handgun Carry Permit
Law Enforcement
Military
NRA
Recent Profile Visitors
The recent visitors block is disabled and is not being shown to other users.
seez52's Achievements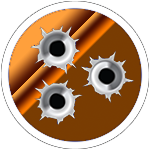 Prolific Contributor (4/5)
I had considered getting my 7mm TCU barrel threaded and putting a stock on it to see how well it would work suppressed.

I was thinking that even with a longer barrel it would still be illegal to put a regular stock on it. Something to do with it being originally manufactured as a "pistol." I believe there is an adapter for a brace available and less than 16" would be perfectly fine with that.

Looks like the Wilson County Fair will be tempting fate this year. Officials say all gates this year will be equipped with high frequency metal detectors positioned as a new safety enhancement. No guns/weapons will be allowed on the premises

Just curious if anyone went? Looked like a ton of people there when I drove by on Saturday mid morning. Haven't been to one there in a while. Same ole same ole?

I think mine is probably 15 years old. What does the style you're wanting look like?

Has anybody seen and self defense 38 special ammo on the shelf lately? If you can find any it's either 158 RNL or 135 fmj. I shoot mostly reloads but would like to have some factory SD ammo.

I've carried a variety on the tractor over the years. When bushogging it's common to see field mice and a lot of times rats run away and have thought it would be fun to shoot at them. Considered a Judge, but decided I'd need to be pretty fast and with a big tractor to contend with I'd probably not be much good at hitting them anyway. I also often have coyotes come follow behind the tractor, and they can get pretty close. They don't seem to notice me driving it. I've sort of settled on a Keltec PMR30 and have a surplus holster that fits it pretty good mounted right under the steering wheel. Shot one yote a couple of years ago with it while bushogging.

I have one of the ATN models. It's a couple of years old and I know they have a newer version now. I've taken several yotes with it and it's good out to about 125-150 yards. I have mine mounted to a 20" AR .223 and it's dropped all of them with one shot. I like that it can be used in the daytime as well. The big con for mine is that it's heavy. I think the newer ones are lighter. It uses 4AA batteries and I purchased the Kental rechargeables and they work nice. You just need to keep them charged. I don't keep the batteries connected when not in use and that seems to work better. I keep the battery cover loose. I also purchased a separate IR light off amazon that is mounted to the gun and has a pressure switch. I think it was about $30 and really lights up the area.

got an email yesterday showing $299 when I checked the website they were still in stock but decided I had enough glock style guns already. Got another email today showing $350 but didn't check the status. The mag fitment is pretty wonky.

My son is wanting a smoker. I know nothing about them. He wants an electric one and one that can be left unattended. I think the pellet style is what he's wanting. And of course he would like all the bells and whistles of a phone connection etc. I'm sure there are some members here with experience using these. Any suggestions as to what would work well?

There are some vids on YouTube. One gun has a pile of brass 2 and a half feet tall and three feet around. Heard there was a massive crowd and hours waiting to get in.

How was the firing line? Lots of folks there shooting? I wanted to go, but did find anyone here that really wanted to make the trip. I've been a couple times in the past and just decided that maybe it was better remembering the way it was than experiencing it today. It was certainly one of a kind.