Posts

64

Joined

Last visited

Feedback

100%
Profile Information
Location
Gender
Occupation
Miscellaneous
Handgun Carry Permit
Law Enforcement
Military
NRA
TN Native's Achievements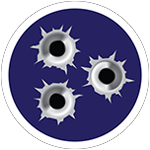 Established Contributor (3/5)
Everything is sold. Many thanks for all the interest!

Thank you for all of the positive comments and messages! I am meeting a member this morning who was the first to offer full price on some of these items. I will update the ad and respond to all other messages after this meeting.

All items are for sale only - no trades. Serial numbers have been obscured in these photos, but they are present on all firearms. I have ammunition for all of them for separate sale. All purchases must be FTF near Knoxville to legally eligible Tennessee residents. Buyers must be willing to sign a bill of sale and provide a copy of your valid Tennessee DL or HCP (or allow me to take a photo of it). AMD-65 $750 - This is a kit AMD-65 assembled by CII of Versailles, KY, from a FEG stamped receiver with a folding wire-style stock. It has a Tapco G2 trigger and has been adapted to accept standard 30-round 7.62x39 AK magazines. I have fired ten rounds through it with no problems. There are the usual AK safety scratches, some scuffs on the grips, and some slight wear near the sling point. As shown in the photo, the sights are slightly canted, but I did not find it to be a problem. Also included are one 30-round Tapco magazine, five 30-round Magpul PMAGs, one 20-round Magpul PMAG, and a stretchable sling. Remington 870 Express Magnum 12ga $350 - This shotgun has an extended magazine tube that holds six 2 3/4in. high-brass shells. It has what appears to be a baked-on finish that has survived well during my use. If I remember correctly, the date code on this one indicates a 1992 or 1993 date of manufacture. I have owned it since around 2010 when I bought it at a gun show, so I have no idea of the round count through this gun, but wear is visible on the action bars. As pictured, swivel studs and a sling have been added along with a barrel-mounted light and a stock sleeve shell holder. Also included are two additional extended magazine springs. Rossi RB .22lr $150 - New and unfired. I added a sling but nothing else. Factory box is included. Glock 20 $500 - This one is a Gen 3 SF model. I bought it new and have not carried it more than five times. It has had exactly 31 rounds of FMJ ammo fired through it. I installed a Lone Wolf stainless steel guide rod assembly but will also provide the factory assembly. Included are a total of four 15-round magainzes, the factory case and contents, a kydex trigger guard cover, and a Phalanx Defense open-style universal IWB holster. CZ P-07 9mm $400 - I bought this CZ new and have carried it regularly. I has exactly 71 rounds fired through it. It is currently configured with the decocker only, but can be converted to a safety decocker. There is some slight holster wear near the serial number, but it is not significant. Included are a total of four 15-round magazines, the original factory case and contents (including two extendable magazine base plates), and Phalanx Defense full-size universal IWB holster. S&W Shield 2.0 9mm (No Safety) $300 - I bought this one new this past summer and have carried it some, but it shows no holster wear that I can see. I have fired exactly 30 rounds thought it. Included are three 7-round magazines and one 8-round magazine with grip extension, the factory box and contents, a leather magazine holder, a kydex trigger guard cover, and a Remora mini IWB holster. Beretta Pico $200 - This one is what Beretta calls the "improved" version of the Pico. I bought it a few years ago and have carried it extensively but fired only about 40 rounds through it. Included are three standard 6-round magazines, one 6-round magazine with grip extension, and the factory box and contents.

I'm not surprised to see Taurus introduce these models. While they have had some winning designs lately, they sometimes have unusual ideas about what they think the market demands. I'm probably misjudging the market, but I don't think many revolver shooters will want optics, and I don't think most shooters who want optics will choose a revolver. I did not know about their association with Caleb Giddings, but that relationship is enough to discourage my interest in purchasing any new Taurus products.

For sale: 500 Rounds of new Monarch steel-case, non-corrosive 7.62x39 FMJ. The ammunition is from a factory metal can, so it is wrapped in paper bundles (as shown). I am pricing it at 30 cents per round which is lower than any retail price I can find. FTF near Knoxville.

Sig mags traded to Sleep profit. Taurus and CZ mags still available.

I have the following NIB magazines for trade or sale at $10 each (add $5 if shipped) Taurus G2c/PT111 9mm: 1 12-round CZ P-07 .40S&W Magazines: 2 12-round Also will trade for factory M&P Shield 9mm (7 or 8 round) magazines in very good or better condition: In Knoxville Thanks for looking!

I agree. I have had several iterations of each platform over the years. While I greatly prefer the iPhone, I would not say that a quality Android device is a bad choice. The thing to keep in mind about Android is the much larger range of quality provided by the various device manufacturers means having to conduct more research to be sure you are getting a good one. There is a vast difference between low and high quality Android devices.

Congratulations on the new 10mm! I have a Glock 20 that I have shot some, but not much. I used 180gr Sig brand FMJ with no problem. Although that ammo is supposed to be fairly warm, I did not notice the recoil being particularly harsh. (Of course, the slide of the G20 has more mass than the G29.) I have read that hot ammo can bulge the case with stock Glock barrels, and I have some Underwood ammo to try, but I have not tried it yet. I know some think that a heavier-than-stock recoil spring is needed for high-powered ammo. I think it could be true if you want to shoot quickly, but I don't have enough experience with it to say.

For the two options listed in the title, I recommend looking at the available ammunition that best fits your purpose and which pistol is more comfortable to carry while hiking. If your concern is larger animals, then either hardcast or copper solid projectiles seems to be the way to go. From what I have seen, there are better loadings for this purpose in .45 ACP than in 9mm. Either should be effective against coyotes or mountain lions, but they probably start to lose effectiveness with wild hogs and are minimally useful against bears. Considering that a dangerous encounter with any of these animals is unlikely, the better consideration probably is which is more comfortable to carry in a hiking situation.