Posts

2,753

Joined

Last visited

Days Won

8

Feedback

100%
About Grunt67

Profile Information
Location
Gender
Interests

Guns, hunting, reloading,football

Occupation

Deputy Sheriff --- Retired
Miscellaneous
Handgun Carry Permit
Law Enforcement
Military
NRA
Carry Weapon #1
Grunt67's Achievements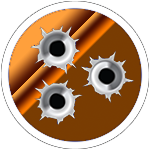 Prolific Contributor (4/5)
Looks like a A10 Warthog in the background .

They had a search warrant for his home, but he wasn't there. Today, they're searching the waters.

Thing is, he has a history of mental issues. The Army sent him to a hospital. Nothing was ever done, in spite of all the red flags. But the first thing the antis want is take away guns. Same story. One of the few things Biden has memorized.

A possibility I guess, but so far no evidence as to motive. After they dig deeper into him, his home & car, they may find something.

Looks like the Lewiston shooting has knocked Gaza off the front page.

At the police press conference this am, they say 18 dead, 13 wounded at this time.

Same here. Some of the talking heads speculate they're cleaning house to rebuild. Maybe they have realized this season's shot. Desperation has arrived.

Plus, they traded A.J. Brown last year to the Eagles . He made it to the Super Bowl with them. One of the best receivers in the league. I don't understand it either.

Titans DB. Kevin Byard, has been traded to the Eagles. Amazing.

I agree. Things are not looking good for him.

I had some when I was working in Halls, TN. Near Dyersburg. They were good, don't remember the taste. This was in the mid 70s. Glad you're expanding you're horizons,

You may be right. He's playing mediocre at best. Titans have a habit of hanging onto a bad QB too long. I'm sure there are some serious discussions going on up top.

Your Commodores played a good game vs Georgia. Missed opportunities cost them a really close game. Big plays for Ga took thr day. Vandy was impressive .

Scotty, sounds like a bad case of the flu to me. I've had the same. Bed fast, couldn't get up, feed myself. Don't recall how long it lasted . This was in the 80s. Started flu shots every year afterwards . No more flu since. Get well soon brother, but don't rush it. It'll take a while.

OMG. I cannot unsee that. Has to be Walmart .