Posts

1,560

Joined

Days Won

1

Feedback

100%
Profile Information
Location
Gender
Interests
Occupation
Miscellaneous
Handgun Carry Permit
Law Enforcement
Carry Weapon #1
Carry Weapon #2
Recent Profile Visitors
The recent visitors block is disabled and is not being shown to other users.
NRA's Achievements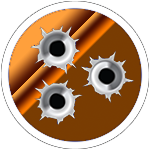 Prolific Contributor (4/5)
Sounds like I have not been missing anything

Be there and done that got the scars to prove it. Mine was done back in the "old" days and it was rough. Todays methods are a bit kinder. Get well soon and give us a range report.

This show has become way lame, I am tapping out. :surrender:

yeah like they never have any problems http://www.japanesesportcars.com/recalls/toyota

not really sure they should? looks too much like a toy.

it is getting rather lame

True what the Finns did to make the m39 is far better than any 91/30. However this batch from Classic is most prolly all the returns from the last PR fiasco they had just a few short months ago.

A gun shop can refuse the sale of any firearm for any reason. simple as that.

Outstanding work, I even learned something :up:

love it! he burnt a flag???!!

please explain this picture? did you bury that car?

thanks, I got weak and just tried to order some and it is now sold out :up:

Passing this on to fellow members. I don't need any and you'll be doing me a great service if you help to sell this out before temptation gets the better of me. http://www.sportsmansguide.com/produ...ammo?a=1551247 Not in any way affiliated with sportsmansguide. Won't last long at this price

M39 and SKS are great choices! I used to be a fan of Classic but after the last round of BS and people not receiving the guns as described I have lost all faith with this company. A quick Google search of hand picked M39 will provide hours of horror story's.