 quickbiscuit
Active Member
Posts

234

Joined

Last visited

Feedback

100%
Miscellaneous
Handgun Carry Permit
Law Enforcement
Military
NRA
quickbiscuit's Achievements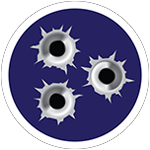 Established Contributor (3/5)
Is she on or eligible for TennCare? That can open up a lot of options that would otherwise be cost prohibitive for most families. Since nursing home care is so expensive, TennCare will even rent a home and employ a caretaker if the criteria is met. That's called the Choices program. I just went through some of this with a relative that I see after.

The same guy has cut my hair, and now what's left of it, for 30 years. Small town barber shops guarantee good conversation. He only charges $8, and I always give him $10. Seems greedy to ask for two bucks back.

Well said! That's the perfect response to the issue.

https://rkshows.com/wp-content/uploads/2015/09/coupon.gif

The standard Range Officer is a full size 5" 1911. The RO Champion is a 4" barrel with full size frame, and the RO Compact is a 4" barrel with an Officer size frame (shorter handgrip). It's not a scaled down version like the Browning.

The EMP does not have a composite frame. It's aluminum alloy. I'm not aware of any restriction on +P ammo, although I don't know why you would want to make that a habit anyway. The difference in frame size is not that dramatic. I like the EMP for a carry gun, but I really enjoy shooting my 9mm Range Officer Champion.

Not quite the same! But it would be good practice.

I use 231 more than any other pistol powder. I think it is the best all around pistol powder out there. It has a wide useable range for 45 Auto and a good burn rate for 9mm. I also use it for 38 Super plinking loads and 38 special. Works for 45 Colt too but it's a bit more position sensitive than I like. Remember Hodgdon HP38 and 231 are the same powder.

Thank you, OS! I updated the link in the original post as well.

I think I am the one who is computer illiterate! Haha! The attachment issue must be a problem with the TGO site. I put another link below the rules from a file hosting site, but I'm not sure if that's working either. This challenge has beaten the life out of me, so it's only right that I would have trouble linking the target! If anyone has a foolproof way of hosting a PDF I will email you a copy and then put a good link in the original post.

I think standard velocity is the way to go. It should be more consistent since it doesn't come back through the sound barrier. Wish I had some CCI SV to try. I'm ready to move on with my life! Haha!

No time limit! I just posted it up for fun right now. I wasted some more ammo on it today. I'm taking a break until I get my hands on some better stuff. Mini-mags aren't getting it done.

I've seen 22 mag twice at the local Walmart in the last month. The last time they had 35 boxes of CCI for $13.47/50 rounds.

Ok, I have uploaded the PDF to the original post as an attachment. Hopefully that clears up any issue. I was using Google Drive to host at first.

Does the link not work for you?