Posts

246

Joined

Last visited

Feedback

100%
About mike_f

mike_f's Achievements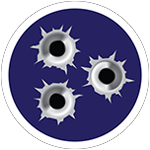 Established Contributor (3/5)
Can confirm. When I was a kid, burglars cleaned out our house when we were out of town. About all that was left in the living room was our couch and big wood cabinet TV.

I have been able to resist buying (& selling) recently, but it still comes in handy for the Brownells discount though.

We've done several backpacking trips in Glacier National Park (just north of where you'll be). Hopefully, will be doing a couple more this summer. We've just carried bear spray. "Current" guidance on the bear bells from the National Park Service is that they don't work. But you can find info that supports every position on bear bells (helps, does nothing, hurts). I've hardly ever run into anyone with them if we're more than about 1/2 mile from a trailhead. Since you're an experienced backpacker, I'm guessing that you know about bear bagging/using bear canisters for your 'smellables" - food, cooking items, toiletries, etc. Glacier NP's video on summer backcountry camping video they make everybody watch before they issue your permit: https://www.nps.gov/media/video/embed.htm?id=73A16C66-1DD8-B71B-0BDA3687A1AEC297 Link to webpage with video if video link doesn't work: https://www.nps.gov/glac/planyourvisit/backcountry.htm

One of the places I look is ILya's (tongue-in-cheek "Dark Lord of Optics") website "Optic Thoughts": https://opticsthoughts.com/ His day job is in the optics industry, it seems primarily with defense-related stuff. His website has recommended optics (riflescopes, binoculars, spotting scopes, etc.) in a variety of price ranges that he periodically updates. Current Riflescope Recommendations: https://opticsthoughts.com/?page_id=623 His YouTube channel (Dark Lord of Optics) videos contain a lot of reviews & theory info, but typically aren't very "exciting".

Just a point of clarification. Unless things have changed recently, Royal Range does "standard" FFL & NFA transfers for non-members. It used to cost $10 more for non-members. IIRC, a non-member standard FFL transfer was $45. I agree that's relatively expensive. When I worked near Bellshire Hardware, I did transfers there. Always was a good experience and a low transfer fee.

Anyone have an idea why the 3rd rifle from the left is wrapped/bound like that? Cracked stock?

I'm sorry if what I wrote wasn't clear about the buffers. If I was doing this, I'd start with a new, standard AR carbine buffer and spring. NOT a modified buffer and spring, just to eliminate variables. These can be purchased from Brownells (or where ever) for about $30 total (about $17 for a standard carbine buffer & $9 for a standard carbine spring). I'd try the standard buffer & spring first. If it gave me the results I wanted (which it does in my 20" rifle with the UBR stock), then I'm done. If the standard buffer/spring combo didn't get me the results I wanted, then I'd buy the tungsten 3 weights for about $30. Try out the 1-tungsten, 2-steel (H); 2-tungsten, 1-steel (H2), etc. I'd be able to assemble & test the whole range of Standard, H, H2 & H3 buffer weights for about $50. I would be shocked if I couldn't find at least one of those 4 buffer weight choices (with a standard carbine spring) that worked well for me. The JP works great, no spring noise. Easy to install, remove, clean. I just have the standard weights/spring and use it with a 16" barrel, mid-gas upper. Have less than 1,000 rounds through that rifle, so I can't comment on the durability. I use it in a "What Would Stoner Do" KP-15 polymer lower because of the cumbersome way the buffer is normally retained with a roll pin in those lowers. Just got it on sale to see what it was like. It's nice, but I'm not convinced its worth the extra expense unless you have a special circumstance.

I use Ramshot TAC and IMR 8202 XBR with the 77's. I've only shot out to 400 with it in informal target shooting. I agree a lot of people use brass ejection direction as a diagnostic tool. I just think people put too much emphasis on it. If my rifle is working, no feeding or reliability problems, nothing is getting beat up, etc.; then I tend to just use it. YMMV. I'm also not sure how valid it is if you're not using a standard milspec forged upper. The brass deflector sizes, angles, etc. appear to vary quite a bit on all of the various non-milspec uppers. I'm certainly not up on all the various springs & buffers. My very basic understanding regarding the various springs is that is you're going with a relatively standard spring rate/weight the more expensive ones (Geissele, Springco, etc.) just last longer. Springco offers a bunch of different weights to solve problems (they can also cause problems). I think the standard carbine recoil spring is usually under $10 and supposed to last ~5,000 rounds. I have a JP silent spring system in a carbine, but those start at well over $100 and get even more expensive if you start adding addition tungsten weights and/or additional springs. One relatively easy way to experiment with different carbine buffer weights is to take a standard carbine buffer with 3 steel weights and buy a set of 3 tungsten weights from a place like Midwest Tungsten. For about $50 you can make standard through H3 buffers a see which one you prefer. Put whatever number of tungsten weight(s) you want to use in first (toward the receiver when installed in the rifle), with steel in the back. https://shop.tungsten.com/tungsten-h3-recoil-rifle-buffer-weights-3-pack-1-43-oz-each-ar-15/ If I wanted the "easy button" solution, I'd use a rifle length recoil system and just use a standard rifle buffer/spring. To me the recoil impulse on on rifle system seems to be the smoothest and seldom has reliability problems.

What overall length/gas system length/brand, etc. barrel are you using on your rifle? Since you're shooting 80 gr bullets, I'll assume it's a 20" barrel w/rifle length gas system. If you're going to get a new buffer, why wouldn't you just get the proper length/type spring to go with it? My UBR is first gen and takes a carbine buffer/spring. I just run a regular carbine buffer and regular carbine spring with a 20" barrel with rifle length gas system, and haven't encountered any problems. My heaviest bullet are only 77gr though. I'm certainly no expert (about anything), but I use the brass ejection as more of a possible indicator than a definitive diagnostic tool. Especially if the upper has a brass deflector. YMMV

I settled on a Magpul STR. Trying to balance weight (12.3 oz) and cheekweld. Started with a CTR (8.8 oz) and also tried a gen 1 UBR (~23 oz).

PM answered. Sorry for the delay, Thanksgiving & all.

Pretty sure I have one laying around here somewhere. Let me see if I can find it. ETA: Found it. I need it, but am willing to loan it to you for a brief time. PM me if interested. Link from Knight's website: https://www.knightarmco.com/19457/shop/hand-guards/urx4/urx-4-wrench

Wouldn't you also have to mark it with your information (Name, City, State) since if you completed it, you're the manufacturer? Just putting a number on it would imply that Polymer80 (or whomever's info is on the 80% receiver/frame) was the manufacturer when the thing they sold isn't a firearm.