Posts

136

Joined

Last visited

Feedback

100%
Miscellaneous
Handgun Carry Permit
Law Enforcement
Military
NRA
Recent Profile Visitors
The recent visitors block is disabled and is not being shown to other users.
TNFlyer's Achievements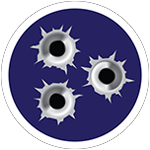 Established Contributor (3/5)
So, with the software upgrade I cannot login on my desktop. I am able to get on via tapatalk on my phone. I need to reset my password, however I believe my email on file is incorrect. What do I need to do to update my profile and password. Thanks.

For those that haven't checked out bosnian bill he has a cool youtube channel. He reviews all kinds of locks and security devices such as this bag. He's gun friendly, too. https://youtu.be/Dqmwg5FHbZM

If you could find a used one and swap it yourself that would be way cheaper. I know my neighbor had his rear diff go out on his Z71 of that same Era and it cost him around $2200 at the dealer.

I assume it would be looking for firearms in his residence. I'm pretty sure you cannot have any firearm in your residence in NYC. IMO, since they know you purchased a gun they believe they have probable cause to search for said weapon. Don't get me wrong I think it's BS and Im glad I live here in TN. Legal or not I'm sure they'll try it as long as they can.

That whole area is screwed up. I just talked to a coworker who lives in NYC and he told me if he buys a gun legally with his NY ID it will automatically trigger a search warrant for his home in NYC. That's got to be one of the most screwed up laws I've heard lately.

I just went to youtube and when I look up his channel I get a network error. However, when I go to other channels they come right up. So, it seems like youtube is playing some games. I didn't see any comments by hickok on social media about it. I hate pc ninnies.

The Big Bad Wolf is really good they just have weird hours. The Glade Diner is out Stewarts Ferry Pike near 840 is great for lunch.

My grandma always ask me how my jeep is coming along. I just smile at her and say, "It's coming along great."

What about a 93 or newer Land Cruiser. They are full time 4wd and excellent in the snow and ice we get in TN. If you are patient you can find a good deal on one.

This is a cool video I saw a few days ago. I follow his channel. https://youtu.be/e3anGl5kdiY Also, I know it's not a two stoke, but the Harbor Freight 6.5 hp Predator motors run on sale for $99 all the time and are a Chinese copy of a Honda. You can actually buy parts from Honda for that motor from what I hear. There is also a lot of aftermarket support for it.

I always heard MTD stands for Made To Die.

Claybornes bakery, in Lebanon, is pretty good. I can't remember what my sister in law get there, but it's always awesome.

I've always heard good things about the Sammick Sage. If I ever get time to take on another hobby that is the bow I'd most likely buy.

On my F150 it was leaking between the transfer case and transmission. I let it go for a while until I was having to put a quart in it every week. It was a pain getting the transfer case out, but after I put the new gaskets in it stayed bone dry. Also, make sure you use straight Mercon V and not the Dex/Merc when you refill. The Dex/Merc made my truck shift awful. Good luck with your repairs.

Sucks, but at least it's on TV this year. It's been 4-5 years since the August Bristol race has been on TV in Middle TN.