 Posts

126

Joined

Last visited

Days Won

1

Feedback

100%
Miscellaneous
Handgun Carry Permit
Law Enforcement
Military
NRA
DL126's Achievements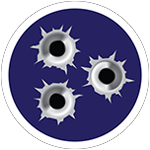 Established Contributor (3/5)
Smith Mundt Act of 1948 NDAA 2013

Poll missing an option .... Never did Disclaimer: No clue what the aforementioned scandal concerns. Haven't watched FNN in years.

Over the past month or so, I got the itch for a new pistol. The biggest requirement in my mind was metal. No more plastic fantastics. I visited no less than a half dozen stores from Gallatin to Jackson gawking at, and fondling all the new stuff. (Actually lost count of where all I went.) There's a ton of options. And some very nice ones to boot. But I never found anything that made me think "I have to have this". I have a couple 320's that I've owned for a few years and kinda just ignored them. Out of curiosity, I started browsing the Sig site to see if there was anything new pertaining to upgrades. As a result, I saw the AXG. What is this!? (Yea I'm a bit out of the loop on hand guns) Turns out, you can get all those AXG parts for your existing 320. It wound up costing as much as a fairly nice, new handgun. But it's metal, and it got me excited. So it's all good ... to me. ETA: I dunno if this helps your decision ... but it's all I got.

As referenced by Mr Smith ... SLR Sentry 7. Clamp on or set screw. Good stuff.

I recently bought 100 rounds of these. They recommend a 1:9 or faster to stabilize. I found out a 1:10 won't work worth a . But they will cycle a carbine length gas setup.

Pressure Canner These things are almost automatic. Sometimes hard to find them in stock anywhere.

After experimentation of helping sizes for 2 people for 1 meal, my lovely wife uses pint jars. Now, a pack of those dried mashed potatoes, a pack of dried gravy, and a pint jar of deer meat ... A bit of water, 10 minutes prep time and you're eating! She has also done beef/pork meat. It's all tasty. Enjoy!

https://www.whois.com/whois/tennessee-guns.com https://www.privacyguardian.org/ Site reported as scammer

Interesting. Never heard of them. Wonder where they're made. Please post any additional information you come up with. Supporting TN is always a bonus.

When calling it a "small frame" ... I'm referring to the fact that it's an AR15 frame, in lieu of an AR10 size.

The article Smith linked above mentions the 6.5 Grendel which is loaded in a 7.62x39 case .... If I'm gonna hunt open areas, or if I'm shooting targets at 300+ ... I'll be behind a Grendel. I can post that data for you if you're interested. That is a very slippery and effective round out of a small frame AR.

For me, hunting is typically inside of 100 yards. I really like an AR in a pistol config for work of those distances. Very handy and easy to maneuver in the woods/brush. Even inside a 4'x4' box blind you can easily swing from window to window while on the gun. With my 10.5" 7.62x39 ... I have 154 gr Tula soft nose and some soft nose Federal that is used for hunting. I don't have any numbers for this ammo outta the setup yet. But what I do have is data for 122 gr FMJ ... MV of 2162 FPS At 100 yards this puts 997 ft-lbf of energy on target. At 200 it retains 776 ft-lbf. Compare that to an 18" .223 using 55 gr Hornady Spire Point. 2940 FPS MV At 100 yards this is 800 ft-lbf of kinetic energy on target At 200 it drops to 599 ft-lbf I also have a 10.3" .223 that I hunt with but I have no data for that one. I have taken deer with all of these setups. All with one shot ... and all at 100 yards or less. (The pistol shots were inside 50 yards) The pistols are configured with reflex style red dot sights. Scope on the 18'er. For some reason that I can't explain, for general work inside 200 yards, I gravitate toward the 7.62 every time. I really like that setup. The only con that comes to mind for the 7.62 might be ammo availability at some point in the future. Right now, the aforementioned Federal rounds are non existent as far as I've been able to find. And with future bans on imported Russian ammo ... might wanna get what you can quickly. Possibly worth mentioning also, I make sure to keep an xtra bolt and correct firing pin on hand for the 7.62. My lovely wife has gone nuts about hunting. She also went nuts over that 7.62 pistol. So now we have 2. My $.02

You can order a 10 pack here.

Have this one on my VR80. Along with the plastic ones it came with. I keep the center dot turned off unless shooting slugs.