Posts

301

Joined

Last visited

Feedback

100%
About BHunted

Profile Information
Location
Gender
Interests

Guns, Computers, Photography

Occupation
Miscellaneous
Handgun Carry Permit
Law Enforcement
Military
NRA
Carry Weapon #1
Carry Weapon #2
BHunted's Achievements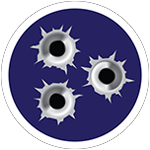 Established Contributor (3/5)
.........................or.............ya can invest in one of these and it pretty much tells ya what is wrong. I bought the Elite one when it was a tad cheaper, but I did get better from using it. I still use it on occasion when I can't explain my fails. Dry Fire Training System & Training Aids for Home & Range | Mantis X

I watched the whole video. Being at both ends of a gun barrel, I get it. But there are other circumstances that you guys are depicting wrong. In fact, if you carry now, I'd like to think you'd consider what will or would transpire if you were the officer(s). This is why I normally stay out of these types of threads. Even though the videos showed almost everything from a cop cam, you failed to realize something. Both suspect and officers where pretty much moving and keeping their distance. We all know in a moving situation, not all shots may make their targets. Hell, everyone standing still, sometimes they miss the target. So, that being said, when the suspect was just moving from the apartment area near the parked cars. What was behind the suspect? How long was it before the officers may have finally had a clear target? They tried to deescalate as long as they could. There are many situations that could have changed the outcome. Saying the officer(s) are not fit to serve is a little presumptuous. They will likely get a time out while recouping themselves. They were young and possibly never had to make a decision to shoot a suspect., Many things cross my mind here, but being an armchair warrior is all so many times, improper. Woulda, coulda shoulda.

What it cost ya? That site does not list them up front.

Not sure what you mean modular. They all come apart. Check here: SC_BNSH-30G_IM.pdf (silencercentral.com)

If you mean the piston that screws onto the barrel, you can swap out pistons. The gold pkg gives you your choice of 2. You don't need adapters on pistols, but they do sell brakes and stuff for rifles. Mine was done via old school paper which was about 14 months. Now it's e-forms and supposed to be faster. 6-9 months... We shall see.

Got the Banish 30 Gold. Better off getting the gold, Ya get more. I haven't had a chance to shoot it yet. Also have the Banish 45. Easy to disassemble, etc. Just trying to find time to run them.

I have 2 of them, no qualms... they are my daily..

Prob fine sights. But I had prob with new Mepro sights coming back with a less than half life of the tritium. (Their dates are on the bottom of the rear sight usually. They were on the shelf awhile evidently and were dimming. The average half life of green tritium is about 12 years. They put me through hell to get replacements. I wont do biz with them anymore. I'd stick with Trijicon. Great support and priced about the same via retail or even less most online retail. Trijicon Bright & Tough™ Night Sights for CZ® Pistols | Trijicon®

Urban Carry - right here in TN, LockLeather™ OWB • Form Fitted Hybrid Gun Holster • Leather w/ Kydex Advantage!! Outside Waist Open/Conceal Carry (urbancarryholsters.com)

I thought they were for unions...

Yea, it was not there when I looked, he just added it. Eyes are ok...

I don't see the HK P30SK... or am my eyes that bad.

Its in his profile right next to his avatar.