 Posts

52

Joined

Last visited

Feedback

0%
Miscellaneous
Handgun Carry Permit
Law Enforcement
Military
NRA
Frog4aday's Achievements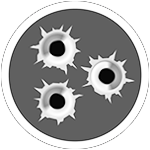 Just Getting Started (2/5)
Dang, that was a close call...twice!

The LOP looks to be 12" on that gun! Must be a little dude...hobbit? Side note: love the hat, ha!

That's just hard to believe. That was a very short "retirement".

Not a single Silver Snipe (20 ga or otherwise) came up with a gunbroker.com search. That's going to be a tough find. I had a 12 ga Silver Snipe back in 1987. That was the first and last one I ever saw. I wish you luck with your search. If you come across a Browning Citori or Beretta 686 in 20 ga, you might buy them to get you by while you continue your Silver Snipe 'hunt'.

So...the government can now read my mind? Have they resurrected Carnac the Magnificent? It's bad enough my wife knows what I'm thinking.

.45 Colt is the correct designation, but many say .45 Long Colt to clearly differentiate it from the .45 ACP (automatic COLT pistol) round. This rifle is chambered in the cartridge you are wanting.

This is a good ruling. Thanks for passing it along. For now, the courts still seem to be working as designed. Hoping that continues.

1

The Auto Mag Raven? I associate "Raven" with cheap, low quality .25ACPs. Is that just me? Maybe Auto Mag Dark or Stealth would have been better.

Ruger LCP or Glock 43x. Flatter profile. Light. Higher round count. But I love revolvers for shooting & "drawer/glovebox" gun.

@hipowerI agree - bullpups just aren't my thing. Their compact size is neat, but that's where it ends for me. I'd just as soon have an AR-based gun, where everything is where I'm used to & expect it to be. Too much muscle memory built up to switch to a bullpup now for this old dog. But it's nice that the manufacturers keep giving us options to pick from.

If I go by which one gets pulled out of the safe and shot the most over the course of my life, it would have to be my Ruger Mark I with 5 1/2" bull barrel, by a landslide! It wears a red dot these days & it is just too much fun to put that red dot on a tin can or clay pigeon and see the hit time & again if I do my part. It is truly "favorite". If we are talking something with more horsepower I'd chose the Sig p210 Target. It is very accurate & pleasant to shoot. Plus it just looks sexy to me. It's a great pistol for a day of plinking. But saying that makes me feel guilty for ignoring another long termer that has been with me on many adventures, my 4" Ruger GP-100. It has had a trigger/action job & been parkerized. It's seen a lot of use over the years & is an old, reliable friend I just can't ever let go. Too many memories attached to it now.

In my opinion, it did. I'm sensing you feel otherwise. I can see what you are saying, so I guess I must be weighing the threat posed to public safety by the shooter as higher than you are. It's a decision I'm glad I didn't have to make in a second, like the officer did.

@OLDNEWBIE thanks for posting the video link. It's all much clearer now. Dude was emptying his magazine into the air! And that is as residential as it gets...look @ all the houses in every direction. Completely ridiculous to be discharging a rifle in that area, pointing up or not. What's crazy is the cops got there after his first volley & they were assessing next steps when the guy comes back outside & lets loose again with seemingly 20 rounds in rapid procession. The wife's statement was a lie (shocker! not...) More guns & body armor in the house when they went in. Guns just laying out & there are at least two (maybe 6) kids there? Seems like a "model" father. Here's what I know about wooden fences like the one that surrounded that porch - you can see thru the gaps in the slats and as you move and see thru more slat gaps you can get an idea of what's there. Plus the cop aimed high & got the idiot in the chest. I have no issue with the actions of the cop. Reckless endangerment like we see here by the shooting home dweller is no joke. Those bullets came down somewhere. Easily could have killed other people. You want to celebrate? Buy some firecrackers. Leave the guns in the house, preferably locked up if there are kids around.

Discharging a 5.56mm/.223 Rem into the air, 8 times, in a sub-division is the epitomy of ignorant. He could have just as easily killed someone himself. But cops shooting thru the fence when they had no way of knowing who was on the other side is troubling, too. Seems to be a lot unsaid here. More to come, I'm sure.