Posts

123

Joined

Last visited

Feedback

0%
Miscellaneous
Handgun Carry Permit
Law Enforcement
Military
NRA
Carry Weapon #1
Carry Weapon #2
Frog4aday's Achievements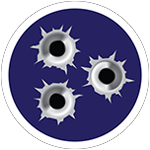 Established Contributor (3/5)
Gun Control isn't so much about guns, it's about...control.

From the link: "A manager told WBIR the man was trying to side holster a gun and shot himself in the hand accidentally." Whoops.

That is a beautiful rifle. Great photos. Someone is going to score a gun of a lifetime here. Free bump as this deserves to find a good home. GLWS!

He's got to mollify his base with tough talk on guns after screwing his supporters by potentially allowing oil drilling in Alaska. It's a nothing burger, but it won't end up being entirely harmless as we will all potentially be impacted until the inevitable lawsuits work thru the court system to nullify whatever this ends up doing. A 40 year career politician just working the media to look tough on guns. <sigh> I can't wait for 2024 when we can be done with this demented clown.

The end goal, based on the groups pushing for the code, isn't benign. Step one was to create the new code. Check. Done. Step two will be to track purchasers. Step three will be applying political & social pressure to the credit card companies to stop processing payments for that code "to save the children" or whatever the cry of the day will be. It is not innocuous. And it won't be an issue...initially. But it must be stopped before it can ever be used as a defacto database of gun buyers and then used as a lever of the antigun groups to shutdown financial services to "gun dealers", a la Operation Chokepoint (Obama era-style.)

They show up, color coordinated, & put the pressure on "for the children". The politicians feel the pressure to please those in attendance. I get it @Worriedman. You make a good point.

Cash it is. The article was a good read. Looks like FL is already looking to pass laws to penalize credit card companies & banks that use the new MCC (credit card code) to track gun store purchases. Other states like MS & OK are considering doing the same. The new code is a tool to be wielded by progressives to gradually restrict firearm purchases (i.e., Obama era "operation chokepoint" but applied more specifically to gun purchases.) It will start off doing nothing. Then some transactions will get flagged for investigation. Then, eventually, the woke activists will push for all coded firearm purchases to be denied "if it will save even one life" (ignoring how many will be lost due to denied purchases.) It is just another brick in the wall to make the exercise of your constitutional right more onerous. "Merchant category codes (MCCs) are an IRS-developed scheme for tracking transactions. Behind the push for the gun-specific merchant category code is Amalgamated Bank, which boasts that it "supports sustainable organizations, progressive causes, and social justice." It's basically a political operation that uses its presence in the financial industry to advance political goals, and it joined with Democratic politicians to urge adoption of the new MCC. Why? Because at a time when everything is politicized, an ability to monitor buying and selling is enormously important to those who want to restrict or control whole areas of life."

Sounds like a way for the Feds to get in on virtual currency: https://www.khou.com/article/news/verify/economy-verify/biden-executive-order-14067-not-getting-rid-of-cash-fact-check/536-aabc0fdb-22f6-409d-9654-f8905bfd3103 It doesn't do away with cash. Gov't wants their own version of bitcoin, that they track & control.

A right delayed is a right denied.

"...Badges? We don't need no stinking badges!"

Democrat from New Jersey, backed by Bloomberg, wants to stop online ammo sales & put restrictions on ammo sales at your local dealer. Trying to go the way of California. If they can't get the guns, they'll make it harder and harder to 'feed' them. Every elected official swears an oath to uphold the constitution & some turn around and work to undermine it. Love the same, old, tired lines about mass shootings & how only the Dems have the solution (i.e., more government control over your rights.) I have the solution - lock up violent people & don't let them out until their full term is served. But...that would diminish deaths so the Dems aren't for that plan. Without death, they can't get you to agree to trade away your freedoms. Sad all the way around.

This sounds like a big step in the right direction. Encouraging!

And back to Raquel Welch - rest in peace & thanks for the memories.

I'm glad you mentioned the series JUSTIFIED. (Was on Netflix, I believe.) I thought Timothy Olyphant was very good in it. Sort of a modern day gun fighter/lawman concept. It was enjoyable to watch just to see what would happen next.

Let's just hope your wife doesn't run to the gun store & sell off your collection before you can be resurrected...or worse, sell them for what you told her they cost.