Posts

661

Joined

Last visited

Days Won

2

Feedback

100%
About tacops

Miscellaneous
Handgun Carry Permit
Law Enforcement
Military
NRA
tacops's Achievements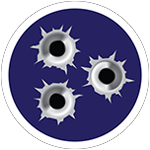 Established Contributor (3/5)
Thanks, I am looking at the Rada knives. She wants a whole block set so we will see.

Thanks Hozzie, I had not heard of Cutco but I will check them out. I have been looking at some RADA offerings. Thanks for he suggestion.

My wife wants a new knife block set for the kitchen. Her only requirements are she wants the steak knives to be serrated and the handles on all knives to be stainless steel. I grew weary looking at all the choices so thought I would seek opinions of those who might have a set on the counter top that they liked. I also appreciate info as to recommended or stay away from. Thanks.

And last to lower prices any. I have not bought from CTD in over 10 years.

Happy Thanksgiving to all.

Greg pretty well nailed it. I buy vehicles regularly and request the VIN to complete a history check.

To each his own, I prefer the S&W 686 pre-lock.

My nephew and I had just loaded the boat at the Caney Creek ramp on Watts Bar and were standing in the lot talking when we heard the Caney Creek Campground across the lake go crazy with cheers and air horns. I looked at my nephew and said, Vols just beat Bama.

So, it took me a while to get around to shooting the new Compact Dagger I wrote about above. I had a medical hiccup that put me out for a bit but I am good to go now. I went out back and fired several rounds to determine how the sights were. Iron sights were pretty much on. The dagger shot very well and felt very good in my hand. I used both Pmag as well as Glock mags in it with no problems out of either. What surprised me the most was the trigger. I had read several negative posts about the factory trigger on the Dagger. On mine, once you take up the slack it broke clean and crisp. I really couldn't ask for better. I mounted the Vortex Venom and went out back to continue shooting. On the second Mag the venom turned off. I looked down and saw that the battery cover and battery were not there. I searched for an hour and could not find either in the grass. When I put the battery in I wondered whether I had the cover on properly but since it worked I "assumed" it was. It wasn't. My Bad. I called Vortex and told them what happened and asked if I could order a new cover. The guy asked for may address and said a new cover was headed my way, no charge. He also asked for my email address to send more detailed instructions on the install of the cover since they are tricky the first time. That is service. I will be buying more Vortex products, and probably more Daggers.

I would like to have a Mini 30 but just cannot get OK with todays prices for them. Which is also why I now have the PSAK GF3. Plus with them offering the bundle price and free shipping, what's a man to do?

So, today I took delivery on a PSAK GF3 AK47 MOEKOV in flat dark earth furniture and a Dagger compact (Gen 3 Glock 19 Clone) with Doctor cut slide, threaded barrel, carry cut slide, suppressor height sites, (which co-witness with the Vortex Venom 6moa on the work bench waiting to be installed). I bought this as a two weapon bundle which also had the PSA pistol/magazine soft case for $799 plus tax and free shipping. Note, this was ERAY's fault because he closed the ad on his PSA AK before I spoke for it which caused me to actually open the PSA emails again after I tried so desperately to quit doing so, which resulted in my finger dancing on the buy button. I have not fired either as yet but will very soon. I have read the above and take no issue with anyone's opinion, and will gladly share my own about the Dagger since I am posting in the handgun string. I will say that I do own a Glock 17 because if you wish to bash anything about a Glock you have to own one for bashing rights (insert emoji so as to not light any fuses). I have always acknowledged the reliability of Glocks, I just hated the feel of them in my hand. I have tried to convince myself multiple times to buy a Glock 19 but could not get past the feel test, pick it up, nope same as last time I tried. Enough about Glock, I bought the Dagger based solely on reviews, price point and I wanted to try to cross the threshold into optic adorned handguns. Right out of the box my first thought was, this ain't a Glock 19 clone. Yea, yea I got it, interchangeable parts and all that, but I couldn't get myself to buy a 19 the first time and depending on how this Dagger shoots I will probably be buying more of them. The grip reminded me of my P229 and P226s only a touch thinner over all, as opposed to the 1x3 board feel of the 19. (Opinion only) I thought the suppressor height sights looked funky in the profile pic on PSA but I actually like them when sighting through them, even my old man eyes could pick up a sight picture with and without glasses. I will mount the venom to the slide (Doctor cut, no plates required) and have co-witness, so as the sights go, I give it a win. The magazine protruding as it does also looked awkward to me in the pics yet it actually gave my pinky a place to be rather than swimming around below the grip looking for a home as was the case on the G19. The vertical slide cuts fore and aft of ejection port are suitably deep to provide a sure grip for weapon charging as well as chamber checks. Did I mention the Dagger has a steel guide rod, yep. As for the "Extreme Carry Cuts" as advertised. I don't really know how much is gained regarding carry comfort or holstering etc. But I have to say that to me the weapon appearance is far more appealing with the faceted design. For now I consider the Dagger a win, yet final decision depends on range (backyard) performance. I will share that assessment in a much shorter post, I promise.

Can't speak from personal experience, but I have several friends that have had Kia Sorentos and are very pleased with them.

I think this link is the info you are looking for https://www.facebook.com/PossumTrotUSA/ Hope it helps.