 Posts

436

Joined

Last visited

Days Won

1

Feedback

100%
About FrankD

Miscellaneous
Handgun Carry Permit
Law Enforcement
Military
NRA
FrankD's Achievements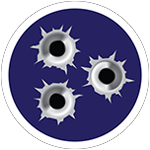 Established Contributor (3/5)
Cloud Defensive makes the rein. I have a handful of cloud lights and have been very happy with all of them, so much so that I purchased a few of their handheld lights as well. That being said you can't go wrong with a proven surefire either. Overall the clouds I think have better performance and since they come with the switch they can be cheaper, although the surefire has the history. If you want IR capability the Surefire Vampire lights are out there, the CD offerings don't have IR capability today. I wouldn't hesitate to utilize either brand and be very confident in my light.

what are you putting it on and what is going to be that gun's main use? I would look into either the holosun EPS series or Aimpoint Acro, try out the enclosed emitter game and see if you like it. If you are using it for just range stuff I would look into the 507Comp or Trijicon SRO

I think it is an improvement, I would NOT say it turn the gun into a recoil-less wonder pistol but it is an improvement. PMM's marketing material shows 20-30% improvement which seems lofty

Get the best of both worlds and get a 365XL and a parker mountain machine comp/barrel and slap a regular 365 grip module on there. Get the benefit of velocity and the comp while also getting the concealability of the smaller grip length. Throw in some 15/17rd mags and you get "full size" gun for a duty/training class rig that is very similar to your EDC gun.

you guys are all sleeping on Wild Turkey 101.

They are making use of the size by mitigating recoil with the comp, trading the velocity of the barrel length for the quicker follow up with the comp. No idea if the comp integrated in the slide is as effective as a barrel mounted comp, but that is the intent I guess.

agree with the Chief here, buy ammo and spend time training rather than getting another pistol. OR if you don't have a CCW piece would mirror the suggestion on the P365 series.

zero the dot without the magnifier then slap the magnifier in and make sure you're still good. I have done it a handful of times and I have never had any sort of adjustment required after testing with the magnifier.

so similar concept. our church is currently meeting in the elementary school gym on Sunday, it is my understanding I cannot carry there as it is still a school. Later this year we will be transitioning to our new church which will also have a private school on site, I was hoping that since it will be a private school I would be able to carry to church on Sunday but reading this makes me think otherwise?

I have used silencershop twice and their process makes it very simple. You can take the pictures yourself with your phone and use their kiosk to do the fingerprints. Once they have you in their system you can buy em online like anything else and once the man approves them you get to go pick them up.

depends on what you are looking for. If you want a real safe with fire protection and substantial theft protection this is not going to be something "modular" that you can easily move, these are usually ~1000lbs empty. If you are looking for more of a locking cabinet that will keep honest people out of your stuff or protection from kids you have more options. I have used Fast Box and Vaultek long gun safes for quick access and there are a plethora of lighter duty "safes" out there that would fit the bill from any of the major retailers under 500lbs.

They make some folding hinges that you could mount across a couple studs and get some collapsible legs and you could build yourself a pretty solid bench that you could fold out of the way when not in use. I used some to build a miter saw stand a few years ago and it has held up pretty well. Could use 3/4" plywood as the top and build some shoes with bolts to mount your press to the top if you were still worried about it.

you'll have better luck in the classified forum.