 Posts

403

Joined

Last visited

Days Won

1

Feedback

100%
About FrankD

Miscellaneous
Handgun Carry Permit
Law Enforcement
Military
NRA
FrankD's Achievements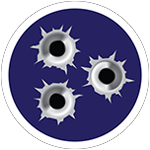 Established Contributor (3/5)
I would go either 17 or 34.

Mckinatec holsters have a Mini-2 with Tac Dev rail as an option.

you ever make it to Nashville area? Also you talking case of 200 or case of 1000?

not going to lie at first I thought this was a push button for an auto SAK and got really excited

Fed HST for 9mm and Cor-Bon for .380

Unless you are a M&P person with a bunch of mags around I would think one of the other Glock mag options would be a better option. Not to mention if you are going 16" you could get a lot more potential out of a rifle caliber.

another vote for the TX22 Comp. The gun world seems to be all on the same page that Taurus is a bit of a gamble in terms of quality, however everyone seems to be aligned that there is one exception to that rule and it is the TX-22. Put a Holosun 507 and my rugged oculus on it and it is a blast to rip through mags.

I think I waited around 8 months to get mine. Will agree with others it is definitely a nice spot.

welcome, also please tell me you shoot sporting clays with the SPAS

going to second the Bergara B14 HMR. might be a bit overkill for 400 yds and in shooting but a solid shooter for sure.

looks like an auto version of their mule line of fixed blades.

Not going to lie I think either scenario I would rather have the capacity and reload speed of a 9MM semi auto. Especially if we are talking about TN wildlife, you get into the mountains or out west I would switch to a glock 10MM but same concept.

aimpoint, vortex, and eotech all make solid magnifiers. The holosun 3x is good as well for a more budget friendly version. Each of those come with solid mounts, if your PRO is on a riser might want to look at the unity options for the higher magnifier.

Just got into pressure canning this year, have done chicken and beef stew as well as a handful of other veggies. It's a fun skill to have and a good way to put away some food for later use. Did a few batches of candied jalapenos as well and they have been mighty tasty.