 Posts

382

Joined

Last visited

Feedback

100%
About FrankD

Miscellaneous
Handgun Carry Permit
Law Enforcement
Military
NRA
Recent Profile Visitors
The recent visitors block is disabled and is not being shown to other users.
FrankD's Achievements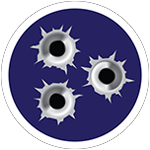 Established Contributor (3/5)
1. Reliability - this is leaps and bounds above the rest, I don't mind working through random issues on range guns but on a defensive gun no way. 2. Carry-ability - How easy is this going to be to carry, if it is great at everything but is a PITA to carry it's likely going to get left at the house 3. Capacity - I want as many chances as possible 4. Caliber - Need to be able to produce the intended results when called upon 5. Accessory Compatibility - I want to be able to mount a dot and a light 6. Holsters - Is there a reputable manufacturer that can support different holster styles

Hot damn sad I missed em but will be on the lookout for the next batch

sweet blade, make sure to let someone borrow it next time they need to turn a screw.

Ive got one and would agree they are solid pieces. The other option that I see a lot are the kenai (sp?) chest holsters, only downside of this is they are pistol only with no pockets or room for other stuff with the tradeoff of being quicker access than the HPG stuff. Also the HPG rigs are more "concealed" than a kenai rig to the average person.

curious what you swapped this out for. Have a 457 scout that might need an upgrade.

great prices on those G19's

are the G19 mags two different sizes? Pic makes the 9 marked ones look smaller than the 10 ones.

plastic/rubber body may be an issue depending on where you mount it and how much heat it's going to be subjected to.

Im sure it would not be an issue. Magpul makes pretty affordable ring mounts

I wouldn't be opposed to putting it on a long gun. I would however suggest looking at the protac rail mount or HLX series of streamlights for a fairly low price proven weapon light.

That's a chupacabra, definitely not a cougar, you can tell by the toes.

Haffner is going to be really close for you and also does day passes now I believe.