 Posts

347

Joined

Last visited

Feedback

100%
About FrankD

Miscellaneous
Handgun Carry Permit
Law Enforcement
Military
NRA
Recent Profile Visitors
The recent visitors block is disabled and is not being shown to other users.
FrankD's Achievements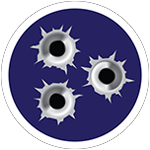 Established Contributor (3/5)
Non-Magnified -Aimpoint PRO -Eotech XPS 2-0 -Holosun 510C -Trijicon MRO Magnifier - To be used behind one of the above for optional 3x magnification -Vortex 3x Micro -Holosun 3x Magnified -Primary Arms 1-6 -Vortex Strike Eagle 1-6 -Swampfox 1-6

I carry a 365XL with the 365 grip module with the flush 10rd magazine. This allows for a pretty good grip with my hand and much better concealment than the longer frame on the XL. During winter when I usually have a jacket I will throw a 12rd mag in there. I honestly don't care at all about aesthetics when it comes to my carry guns, the available options provided by using the normal 365 grip module is worth it for me over the "cleaner" look of the XL grip. I also carry a small sling bag with me everywhere I go and have a 15 rd mag in there. If it comes down to needing more than 11/13 rds in a real world scenario the last thing I am going to be concerned with is how goofy my pistol looks with the 15rd extendo mag sticking out of the grip.

TLR7-Sub and you will be all set.

you going to put a dot on it David?

Anyone who is curious Shane is a stand up guy, taken a bunch of courses with him and have always been impressed. Looking forward to trying to get onto the May calendar if I can get a weekend open

Doesn't hold a candle to the pioneer woman knife.

I use the triune saddle shop off Hwy 96. I think it's $25 and will do multiple on the same form so a good way if you're doing a bunch of lowers or something.

I am holding out for a moonshine edition but really looking forward to testing one of these out. Cloud is an outstanding company and I have been very impressed with their rifle lights so no reason to think the MCH won't be an all star.

BattleCock not BattleCroc

That's a good way for the shop to lose some future sales. I think back to post sandy hook craze and the numerous gun shops that popped up to gouge the panic buyers, almost none of them are still around.

Don't reload so can't comment, but Norma has been killing it on pricing lately so I would expect you will start seeing more and more of this brass around.

trying to decide if this is worth changing out my grayguns laser sculpted module for. Seems like a bit higher beavertail and trigger undercut from the factory frames?

classicfirearms.com seems to have some in stock.