Posts

235

Joined

Last visited

Feedback

100%
About Static_USMC

Profile Information
Location
Gender
Occupation

Specialist in spinal biomechanics and neurology.
Miscellaneous
Handgun Carry Permit
Law Enforcement
Military
NRA
Carry Weapon #1
Carry Weapon #2
Static_USMC's Achievements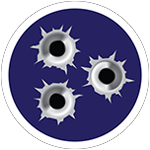 Established Contributor (3/5)
Tried with my iPad and still not seeing prices?

Agreed. Obviously weapons and ammo have been traveling south for decades, but did you notice the calibers. Although we have access to plenty of AKs here in the USA, I bet they have better sources at cheaper prices. I lived in Rock Spring Wyoming until 2006 and I remember from early 90s until I came to Tennessee, there were gunshow stings trying to catch buyers that were transporting straight to Mexico.

Congratulations! I sold my 550 back in 2010 after loading 15-20K of 9, 45 and 223. There was Never a problem that wasn't a quick fix or call to dillon. Even though I run a 650 and 1050 now, I wish I would have never sold the 550.

That is some legit, post apocalyptic / Mad Max stuff right there.

May I ask the prefix on the serial number?

Any pain or restrictions in the lower neck? The area of pain you are describing is related to the nerves that come from the lower neck. Specifically C7 and C8 nerve roots.

Yep, 5 stars for Volunteer guns and Bob.

I bought one 2 years ago for my daughter who was 7-8 year old range at the time. Shot about 25 rounds suppressed and was about quarter size group at 50ft. Daughter had a lot of fun and didn't miss a can all morning. Not sure of true accuracy capabilities, because ergonomics were not set up for someone my size. I feel the price point was fair for what you get, but unless you get a deal on a used one…wait till they are ready for an autoloader. She has almost out grown it after 2 years now. I taught my daughter all she needed to get started, on a bolt action airsoft…safety, marksmanship, range procedures…etc We were planning on an Appleseed shoot last year, but covid canked that. Building a 10/22 currently for her to shoot Silhouette and appleseed shoots this spring. if you have multiple children or are planning to…I think it would get more use? JMHO.

This was posted on the Blount County Sheriffs Office facebook page… "For those of you who might be looking for a local 9/11 Memorial Service Saturday, a group of citizens put this service together to begin at 8 a.m. Saturday, September 11 at the Blount County Courthouse."

If this has been posted already please delete. I encourage Tn. residents to read the EO or at least google it. There is quite a bit in it, most concerning being: link to pdf of Executive order 83: Lee's Executive Order Opens Door For Construction Of Temporary Quarantine/Isolation Facilities In TN - Tennessee Conservative (tennesseeconservativenews.com) 8. Discretion to utilize National Guard and State Guard members in connection with certain health care and m rgency services operations. This Paragraph 8 is issued for the limited purpose of authorizing personnel recognized under Tennessee Code Annotated, Sections 58-1-203, 58-1-204, and 58-1-402 (collectively, "Personnel"), to serve in certain health care and emergency services roles to reduce system capacity strain resulting from COVID-19. Namely, Personnel may: (1) perform authorized diagnostic testing for COVID-19 in health care settings, including but not to limited to hospitals, emergency departments, and alternate care sites (collectively, "Facilities"); (2) perform authorized nursing and other functions in Facilities; and (3) operate public or privately owned, permitted ambulance service vehicles with a licensed service. Accordingly, the following provisions are hereby suspended to the extent necessary to facilitate this Paragraph 8: Tennessee Code Annotated, Titles 63 and Title 68, and related rules, with respect to licensure, continuing education, and other requirements for Personnel or Facilities utilizing Personnel; Title 68, Chapter 140, Part 3, with respect to Personnel and licensed ambulance services utilizing Personnel; and any other state or local law, order, rule, or regulation that would limit the application of this Paragraph 8 is hereby suspended to the extent necessary to facilitate this Paragraph 8. This Paragraph 8 is subject to the following conditions: a. No Personnel shall operate under this Paragraph 8 unless designated by the Adjutant General upon request or order of the Governor; b. Personnel operating pursuant to this Paragraph 8 shall have the appropriate training or skills in the area(s) pertaining to their designations; c. The Adjutant General and Commissioner of Health, or their designees, shall determine the Facilities to which Personnel are assigned, based on need and other reasonable factors, in their sole discretion; d. Any Facility to which Personnel are assigned must submit, in writing to the Commissioner of Health, the responsibilities and tasks that Personnel will be undertaking while operating pursuant to this Paragraph 8; e. A list of Personnel designated to operate under this Paragraph 8 and the Facility or setting in which such Personnel will be operating shall be 9. 10. 11. provided to the Commissioner of Health by the Adjutant General, and this list shall be updated from time to time as necessary; 14. Telephone assessments for involuntary commitment cases are permitted. The provisions of Tennessee Code Annotated, Section 33-4-108, are hereby suspended to the extent necessary to allow the issuance of a certificate of need under Tennessee Code Annotated, Section 33-6-404, for the emergency involuntary commitment of a person with a mental illness or serious emotional disturbance based upon a telephone assessment of such person by a mandatory pre-screening agent designated pursuant to Tennessee Code Annotated, Sections 33-6-104 and 33-6- 427, if the following conditions are met: a. The mandatory pre-screening agent is not reasonably able to conduct an evaluation in-person or via readily available telehealth services; and b. The mandatory pre-screening agent determines in the agent's professional judgment that conducting the assessment via telephone with the person is clinically appropriate. 18. Temporary quarantine and isolation facilties may b constructed I. The provisions of Tennessee Code Annotated, Section 68-11-202( c )( 1 )-(8), are hereby suspended to allow for the construction of temporary structures, the plans for which would otherwise be subject to review for new construction, additions, or substantial alterations, as directed by the Commissioner of Health and the Director of TEMA in response to COVID-19; provided, that there shall be inspections of such structures to ensure safety, as necessary.

Welcome to TGO! It seems to be a heavier frangible. Most frange tend to be on the lighter side because bullet length starts getting long with tin/copper alloys as weight goes up. If I remember correctly the mk255 is a copper / polymer mix. $1 per round sounds cheap for anything that starts with "MK" and ends .mil I had someone offer me $3 a round for 855A1 last year.

I tell my patients that they need to research to see if they think CBD oil will help them. If they feel they want to try it, then we supply them a quality product at below market value. Out of approximately 50 people that have used it for over a month, maybe 65% continued to purchase. We have been selling at our office for about 1 year now. We have had about 10 people switch to ours from hempworx, horizon cbd and canabiol. I tried 1000 mg full spectrum tincture for about 2 month for some neurological issues in one of my legs. 1st week I felt some reduction in symptoms. Placebo? Didn't notice much change after that, I did feel more rested the next day. (I took before bed) sn: If you take a full spectrum tincture...you will eventually test positive on a drug test. Full spectrum tinctures have very low amounts of THC. Isolates do not, but you are losing the benefits of the turpenes.